www.newburyportnews.com - RSS Results in news/local_news of type article
www.newburyportnews.com - RSS Results in section(s) news/local_news only for asset type(s) of article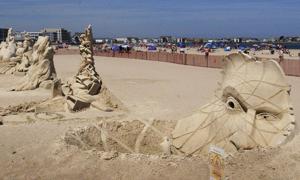 HAMPTON, N.H. — "We've been taking them to the beach, and we thought this would be good inspiration for them," said Barry Coletti of York, Maine.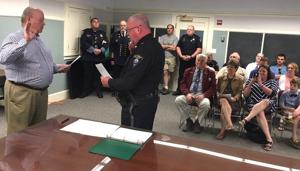 WEST NEWBURY — After 23 years with the Police Department, Jeffrey Durand was recently sworn in as police chief.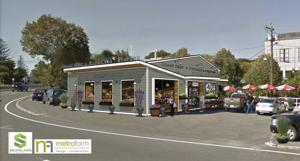 NEWBURYPORT — A longtime Port favorite, Courtyard Roast Beef, Seafood and Subs served up its last "Super Beef" last week and will be replaced by a new restaurant whose owner promises to bring more of the same along with an…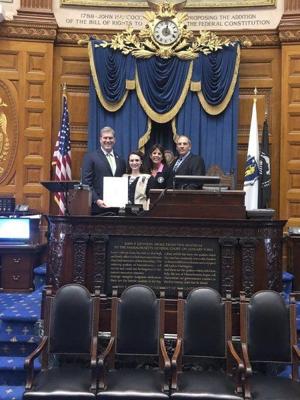 NEWBURYPORT — A Newburyport High School senior recently received the Girl Scouts of America's highest honor — the Gold Award — for her project on incorporating curriculum on vaping into the district's health program.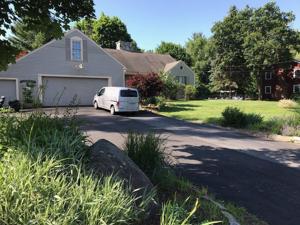 GROVELAND — Residents learning of the town's first murder in 27 years expressed shock and disbelief Sunday but said it is still a safe place to raise families.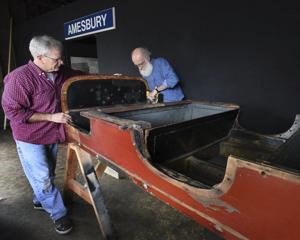 AMESBURY — Primed to take advantage of the vehicular excitement generated by the 2019 Carriagetown Car Show on Sunday, the Amesbury Carriage Museum will present its Driving through History fundraiser the night before.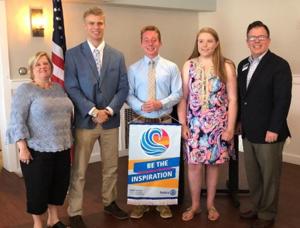 NEWBURYPORT – The Rotary Club of Newburyport recently awarded three scholarships to students from the graduating classes at Newburyport High and Triton Regional High schools.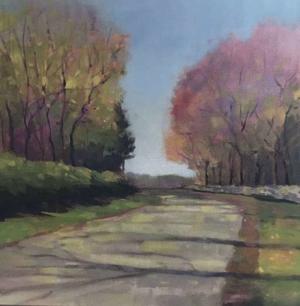 NEWBURYPORT – The Newburyport Art Association announces the opening of an exhibit by Susan Spellman titled "Real and Imagined."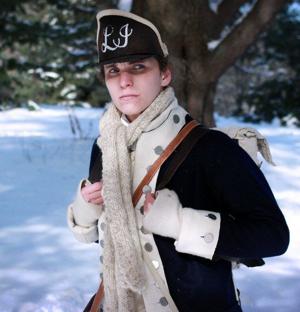 MERRIMAC – History At Play's artistic director and founder, Judith Kalaora, brings her living history performance about the life of Deborah Sampson, American's first professional female soldier, to Merrimac Public Library on Saturday.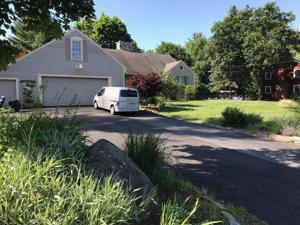 GROVELAND — An 82-year-old man was found murdered in his home late Friday night, according to the Essex district attorney's office.  
www.newburyportnews.com - RSS Results in news/lifestyles,news/lifestyles/* of...
www.newburyportnews.com - RSS Results in section(s) news/lifestyles,news/lifestyles/* only for asset type(s) of article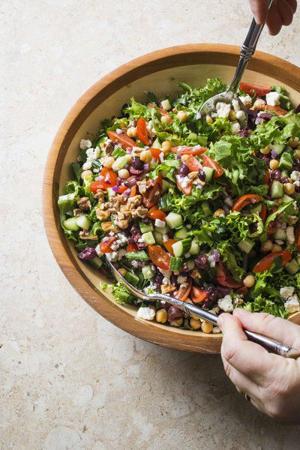 The appeal of a chopped salad is that all the ingredients are cut to a uniform size and tossed together, permitting a taste of everything in each bite.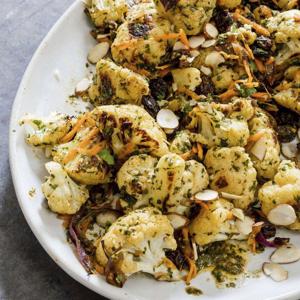 Chermoula is a traditional Moroccan marinade made with hefty amounts of cilantro, lemon and garlic that packs a big flavor punch.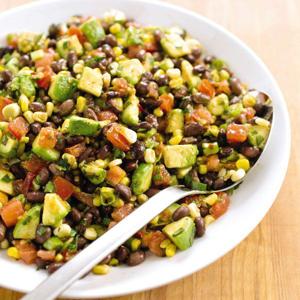 For an easy, light, summertime bean salad, we combined fiber-rich black beans with fresh corn, bright tomato and creamy avocado.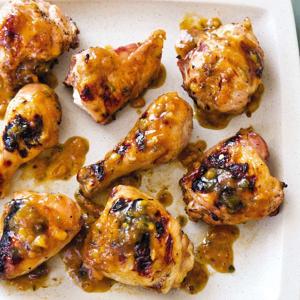 Too many recipes for glazed grilled chicken give you meat that's scorched or sickeningly sweet — or both. We wanted nicely glazed, unimpeachable peachy grilled chicken.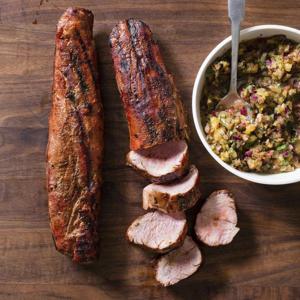 To turn a midweek dinner into something special, try cooking easy pork tenderloin on the grill.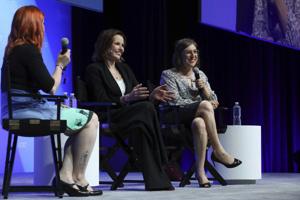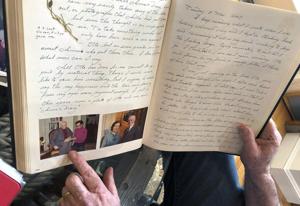 Ryan Cooper was a 20-something Californian unsure of his place in the world when he struck up a pen-pal correspondence in the 1970s with Otto Frank, the father of the young Holocaust victim Anne Frank.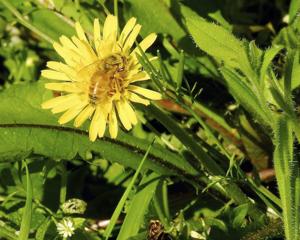 Flowering "bee lawns" that attract pollinators are a compromise between fastidious turf management and the more casual yard approach. They add biodiversity to the landscape and need less maintenance. That makes them cost-effective, too.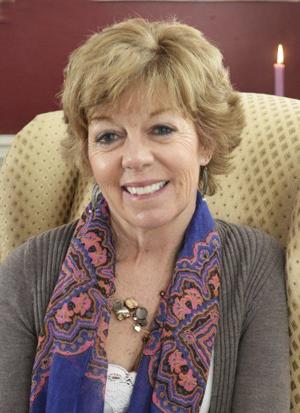 In a recent grief counseling session, a woman described a surprisingly painful experience in a grocery store. After rising to the occasion of shopping for her broken and grieving family, she reached for a box of cereal and suddenly began…  
The Daily News of Newburyport: Obituaries
Listings for Obituaries on The Daily News of Newburyport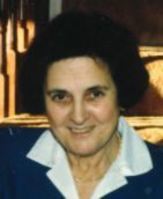 Newburyport - Anita (De Fusco) Mazzaglia, 105, of Newburyport, wife of the late Anthony Mazzaglia of Methuen, died peacefully at High Pointe Hospice, surrounded by her family, on Monday, June 24, of natural causes. Born in Providence, R.I., in 1914, Anita was, above all, a devoted mother and grandmother. Admired and loved by all whose lives she touched, Anita's love of family and deep faith were her mainstays. Beloved by her family, she is survived by Anthony Mazzaglia and his wife Donna Sylvester of Newburyport, Elaine Mawhinney of Newburyport, Brenda DiStefano and her companion Michael Riccio of Pelham N.H., Diane Allen and her husband Dave Allen of Turners Falls; her five grandchildren, Guy Mawhinney, Laura Bujak, John DiStefano, Marisa Stevens, and Corey Sutton; her seven great-grandchildren, two great-great-grandchildren; her sisters; Mary Ragosta, 102, and the late Yolanda Campopiano; both of Rhode Island, and several nieces and nephews. She will live on through her family and all those who were privileged to experience her kindness and goodness. Anita's life was full and rich, and she carried her 105 years with grace, beauty, and dignity. Strong, determined, loving, kind, and multi-talented, Anita also had a love of learning throughout her life, was an avid reader and enjoyed taking courses ranging from philosophy to language to music lessons at Phillips Academy. Her passion for learning, her superior secretarial skills, and her deep spirituality found the perfect home at Merrimack College, where she was an administrative assistant for 47 years in the Business division and later in the Modern Language division. The great admiration and respect everyone had for her throughout the college was on full display at a college-wide tribute at the Elliot Center when she left her position at age 94. Her strong Catholic faith showed in her devotion to her church, St. Monica's Church in Methuen, where she was an active parishioner for 75 years. An expert seamstress, she made vestments for the clergy and used her musical talents to serve as organist for many years. Given all this, Anita was really a simple woman, always singularly focused on what was really important. Friends and guests are invited to call on Wednesday, June 26, 2019, from 4 to 8 p.m., at the Kenneth H. Pollard Funeral Home, 233 Lawrence St., Methuen. A Mass of Christian Burial will take place on Thursday, June 27, 2019, at 11 a.m., at St. Monica's Parish, 212 Lawrence St., Methuen. Entombment to follow at St. Mary-Immaculate Conception Mausoleum. In lieu of flowers, contributions to High Pointe Hospice House, 360 North Ave., Haverhill, MA 01830. For directions and online guestbook, please visit the funeral home website, www.pollardfuneralhome.com. The Kenneth H. Pollard Funeral Home is honored to serve the Mazzaglia Family.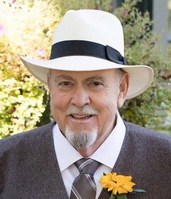 Amesbury, MA, Newburyport, MA - Robert Joseph McGrail, Jr, 72 of Amesbury, Massachusetts, formally of Newburyport, Massachusetts, died peacefully on June 19, 2019, at Massachusetts General Hospital, surrounded by his wife and children. He was the loving husband of Cheryl L. (Whiting) McGrail. Surviving family members also include his mother, Antoinette (D'Arpino) McGrail of Plymouth, Mass.; son, Sean McGrail and wife Melissa (Back) McGrail of Amesbury, Mass.; daughter, Meghan McGrail Holmes and husband Geoffrey Holmes of Newburyport, Mass. He leaves five beloved grandchildren, Robert McGrail, Gavin McGrail, Ryan Tragakis, Jasmin Kirby Holmes, and Ryleigh Holmes. In addition, he is survived by his sisters, Mary McGrail, Kathleen Gordon and husband David, Elizabeth Wilkinson and husband, Dale; and brother, Michael McGrail and wife Denise. He also leaves his aunt, Rosemary Baggia; and many in-laws, nieces, nephews, cousins, and dear friends. Relatives and friends are invited to attend calling hours on Wednesday, June 26, from 4 to 7 p.m., at the Blanchard Funeral Chapel, 666 Plymouth Street (Route 58 @ the rotary), Whitman, MA. A funeral service will be held on Thursday, June 27, at 10 a.m. from the chapel, followed by a funeral Mass at 11 a.m. in St. John the Evangelist Church, 210 Central Street in East Bridgewater, MA. Burial will follow in the St. James Cemetery, Whitman. For full obituary, online condolences and directions please visit www.blanchardfc.com.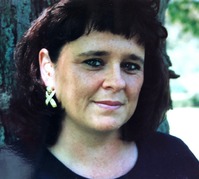 Salisbury - Dawn Marie McCance, 54, passed away peacefully Friday afternoon June 21, 2019, surrounded by her family. She was born in Newburyport on March 6, 1965, to Marilyn (Merrill) Reardon and the late Edward Reardon. Raised and educated in Newburyport, Dawn was a graduate of Newburyport High School where she met and fell in love with her husband Jonathan McCance. Following her graduation, the couple settled in Newburyport where they got married before moving to Salisbury to raise their family. Dawn loved her family more than words could ever describe. She was full of optimism and positivity that was contagious to everyone around her and she had a passion for caring for her family and friends. She enjoyed gardening, spending time at the beach, and watching the Patriots play on Sundays with her Bruschi jersey on. She took pleasure in the simpler things in life, like sitting on her front porch on a nice sunny day. In addition to her mother, Dawn is survived by her husband Jonathan McCance of Salisbury; children, Katie McCance of Amesbury, and Stephen McCance of Salisbury; siblings, the late Linda Chase (Reardon), Jill Frangipane (Reardon) and Anthony Reardon; several nieces and nephews, and her beloved cocker spaniel Charlie. Family and friends may call from 9 to 11 a.m. on Tuesday, June 25, 2019, at the Twomey, LeBlanc, & Conte Funeral Home, 193 High St., Newburyport, MA 01950. THERE IS NO LONGER ANY PARKING AVAILABLE BEHIND THE FUNERAL HOME PER ORDER OF THE CITY OF NEWBURYPORT. Her funeral service will follow the calling hours in the funeral home with burial at Belleville Cemetery. In lieu of flowers, memorial contributions may be made in Dawn's name to an MSPCA of your choosing. For directions or to offer online condolences, please visit www.tlcfuneralhome.com.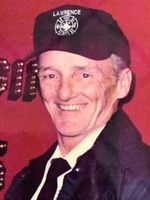 Salisbury, MA - James Andrew Reusch, 83, of Salisbury, a proud Veteran of the United States Air Force, formerly of Lawrence, passed away peacefully at his home on June 20, 2019. He was born in Lawrence to the late Augustine and Mary (Batts) Reusch. Growing up, he attended St. Laurence O'Toole Elementary and graduated from Central Catholic High School. In January of 1955, he enlisted in the U.S. Air Force. After basic training, he was assigned to Keesler Air Force Base in Biloxi, MS where he was assigned to the USAF Security Service specializing as a radio intercept operator. He was stationed in Bremerhaven, Germany for four years as part of the 6913th RSM receiving and translating messages in Morse code. During his time in Germany he played on the military base, flag football, baseball, and basketball teams; winning European championships in baseball and flag football, competing against American military bases throughout Europe. He treasured his time in the service and has maintained close friendships with the men he served with. Upon returning to the States following his service, Jim was employed at Reusch's Service Stations until 1966 when he was appointed a reserve Firefighter in the city of Lawrence. He became permanent in 1969 joining his father, Gus, Uncle Nick, and cousin, Leo Turner on the department. He attended North Shore Community College for Fire Science. He was appointed Lieutenant in 1985 and he retired in 1992 after 26 years of service. Nicknamed "Cricket", he spent almost his entire career on Ladder 4 at Central Fire Station. His last two years on the job were spent in Fire Prevention where he enjoyed visiting elementary schools and working with young children. He loved being a firefighter and part of the brotherhood where he made lifelong friends. Jim played softball for years in The Greater Lawrence Fast Pitch Softball League and later the Social Club Softball League. When his playing days were over, Jim turned his knowledge and love of the game to umpiring. He joined the Merrimack Valley Umpires Association, and for 28yrs, you could often find him on local high school fields in the afternoons and umpiring men's or women's games throughout the Merrimack Valley at night. He was well respected by umpires, coaches, and players alike. Family was everything to Jim and he loved going to large family gatherings on the holidays or attending a celebration for a special occasion. Jim's greatest enjoyment in retirement came when his grandchildren began to arrive as he was young and healthy enough to be their daily caretaker. He loved and cared for each one in their own special way from birth until they went to school. He never missed a school play, concert, or sporting event they were involved in. As they got older, breakfast with Papa on Thursday or Saturday was a regular event. Jim and his wife Winnie enjoyed traveling and through the years, with a close group of friends, they traveled to many destinations. Among them was a cruise to the Baltic Capitals of Europe where Jim got to revisit Berlin, Germany and Copenhagen, Denmark. There was a special anniversary trip to Ireland and during these same years they attended several 6913th Reunions with his Air Force buddies. His final trip was his favorite, when he cruised to Bermuda with his wife, children and grandchildren. He walked the plank of a pirate ship, snorkeled, and danced the night away with his grandchildren. Jim is survived by his wife the former Winifred (Winnie) Gillen and his three children and their spouses; son, Michael J. Reusch and wife Nancy (Nartiff) of Salisbury, daughters, Martha J. Tatro and husband Stephen, also of Salisbury, and Kate Keyes and husband, Kenneth of Haverhill. He leaves five beloved grandchildren, Jessica and Christopher Reusch; Mackenzie and James Tatro; and Sydney Keyes. In addition, he is survived by his brothers and their spouses, Augustine and wife, Ann Reusch, Andrew and wife Connie Reusch. His sisters, Mary and husband, Jack Horan, Frances Zahn, Kate and husband Phil Howshan, Jean and husband, Phil Lane. He was predeceased by his brothers, John and Larry Reusch, brother in law E. Bruce Zahn and sister-in-law, Lorraine Reusch. He leaves many nieces, nephews, cousins and friends. The family is grateful for the care provided to Jim by Home Health VNA/Merrimack Valley Hospice throughout these last several months. Friends and family may call Sunday June 23 from 4 to 8 p.m. at John Breen Memorial Funeral Home, 122 Amesbury St., Lawrence. Funeral Mass to be held Monday June 24 at 11:30 a.m. at Star of the Sea Chapel, 140 North End Blvd, Salisbury. Please meet at the Church for the Funeral Mass. Interment will be at a date to be determined. In lieu of flowers, donations may be made to Lawrence Fire Department Scholarship Fund, PO Box 533, Lawrence, MA 01941; Home Health VNA/Merrimack Valley Hospice, 360 Merrimack St., Bldg. 9, Lawrence, MA 01843; or the Salisbury Beach Betterment Association Scholarship Fund; PO Box 5508 Salisbury, MA 01952. www.breenfuneralhome.com.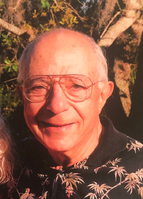 Newbury, MA - BERJ ANDREW TERZIAN has conquered his greatest earthly nemesis............Alzheimer's on June 19, 2019, in Newbury, Massachusetts at the age of 87. "Batman" (as Berj became known to some clients) bravely fought Alzheimer's with the caring and compassionate staff at AVITA of Newburyport and the hospice team of Compassus. He passed peacefully from this merciless, inhumane and laborious disease once and for all time. He is survived by his wife, Antonia Bayer Terzian, his children Christopher (and spouse), Lincoln (and spouse), and Michael, as well as his grandchildren Mathew and Alexis. He is preceded in death by his daughter, Elizabeth. Berj is also survived by his two brothers, Nubar and Michael and their spouses. Berj was born on September 24, 1931, in New York City. He showed early musical talent and played the piano at the age of 6 at Carnegie Hall in NYC. He studied the piano and other instruments while attending NYC's esteemed High School of Music and Arts, and after graduation performed as a professional musician touring the U.S. for several years. He then was commissioned to serve in the conflict with Korea during 1951-1953 with an American Army contingent of the United Nations forces. After returning to America, he began his higher education at City College of New York in 1954, receiving a Bachelor of Science degree in 1958 with major concentrations in chemistry and mathematics, also working at Mobil Corporation's laboratories during the last two of these years. He then joined the intellectual property law firm of Eyre, Mann & Licas, simultaneously entering Brooklyn Law School from which he graduated in 1962 with a Bachelor of Law degree and later a Juris Doctor degree. In 1968 Berj joined the prestigious intellectual property law firm of Pennie & Edmonds in their New York City office as an associate attorney. He was elected to the partnership as a partner in January 1972 and one of the firm's then ten senior partners in January 1980. He served as a member of the firm's governing Executive Committee during 1983 to 1986 and 1988 to 1991. He was one of the firm's litigating senior partners until his departure in 2003 to relocate to Massachusetts. He then served as of counsel to Pennie & Edmonds until 2005 when he formally retired from the practice of law. Berj was admitted to the Bar in New York, the United States Supreme Court, and most of the commercially significant Federal appellate and district courts throughout the United States. He was a member of numerous national and local bar associations and served as a Board member and director of the New York Intellectual Property Law Association. Berj specialized in complex intellectual property litigation in the Federal Courts and similar proceedings in the Patent and Trademark Office. His cases addressed issues of validity, enforceability and infringement across a broad range of technologies including chemical systems, chemiluminescent products, enzyme immunoassay, hormone contraceptives, recombinant bioengineered proteins, integrated circuits, non-ferrous metals, office copiers, aircraft instrumentation, electric power tools, dental prostheses, tennis rackets and personal care products commonly sold throughout the world. Berj achieved prominence in the legal profession and national recognition for several significant intellectual property matters. He succeeded in enforcing basic patents on lithium iodine batteries, resulting in a multimillion dollar infringement judgment against the world's leading pacemaker manufacturer; defeated patent interference attempts by major foreign corporations to win title to United States patents covering urea manufacturing and polyolefin polymerization technologies; safeguarded the validity of the PRINCE oversized tennis racquet patent in re-examination, International Trade Commission and Federal court proceedings; and successfully defended international film actress Elizabeth Taylor's right to use her trademark ELIZABETH TAYLOR'S PASSION on fragrances, defeating a French perfume's claim of exclusive use of the Passion trademark. In his personal pursuits, Berj invented numerous technologies, systems and methods resulting in the issuance of various patents listed / published in the public domain by the United States Patent & Trademark Office. These patents included: Hybrid Digital - Analog time displays; Elapsed Timekeeping with Hybrid Digital-Analog time displays; Nanometer Electric Generator technologies; Cell Phone Self-Charging Electronic Device technologies; Internal Combustion Engine Operation Systems & Methods; Retrofit Circuitry for Enhanced Vehicle Hazard Warning Lights; Turn Signal Generated During Vehicle Hazzard Use technology & systems; Enhanced Internal Electrical Generators; and finally Electrical Generator Armature Type for Self-Powering Cell Phone capabilities. Some of these technologies, systems, and methods resulted in discussions with the United States Department of Transportation and the United State Department of Defense for broad commercial use, or military fighter jet aircraft and pilot applications. Finally, Berj had created several trademarks and copyrights issued for his patented technologies and products, some of which were owned by companies he controlled such as Trixcel LLP, Equitime, Inc. Tritel, LLC, Bri Energy Solutions Limited, and Incelex LLC. Berj also was the Executive Producer of a film entitled "Letters From The Dead" that premiered at the 2003 Brooklyn International Film Festival. This movie eventually earned film Director Ari Taub the title of "Best New Director 2003". The film was set during the final days of the Second World War and depicted the tense interaction of Italian and German soldiers in the trenches as the American forces closed in on their positions. Finally, in retirement Berj enjoyed reading, composing music, and spending time with his wife at their beachfront house on Plum Island, Massachusetts. Visiting hours will be Friday June 21 from 4 p.m. to 8 p.m. at Waterbury & Kelly Funeral Home. A Mass of Christian Burial will be held at 10 a.m. at St Theresa's Church 1394 Pleasantville Rd Briarcliff Manor, NY 10510. Interment Sleepy Hollow Cemetery, Sleepy Hollow, NY to follow. Donations in Berj's memory can be made to the Alzheimer's Association. Waterbury & Kelly Funeral Home 1300 Pleasantville Road Briarcliff Manor New York 10510 914-941-0838 Visitation Waterbury & Kelly Funeral Home Friday 4 to 8 p.m. Funeral Mass, St. Theresa's Church Saturday 10 a.m. Interment, Sleepy Hollow Cemetery to follow.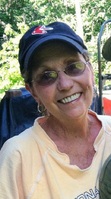 Seabrook, NH - Mary Elizabeth Gibson, 74, of Seabrook, and formerly of Lynn, Mass., passed away peacefully on Saturday, June 15, 2019, after an extended illness. Mary was born in Lynn, Mass., on December 3, 1944, a daughter of the late Everett and Mary R. (Didio) Varney. She was raised in Lynn and graduated from Lynn Classical High in 1962. She married her husband, Richard R. Murray Sr. shortly after high school and they settled in Lynn to raise their son. Family was her primary focus but Mary did work as an office manager at the former Saugus General Hospital and with Traveler's Insurance until her retirement in 1994. Mary was a true Boston sports fan and especially loved her Red Sox. She also enjoyed playing bingo, scratch tickets and visits to Foxwoods. Above all else, Mary loved her family and in her retirement years she cherished her time caring for her three grandchildren. Family members include her son, Richard R. Murray Jr. and his wife, Kathleen of South Hampton; her grandchildren, Richard Murray III and his wife Deanna of Pembroke and Cameron and Kyle Murray of South Hampton; and her great-granddaughter, Cadence Murray. She also leaves her sisters, Geraldine Hiltz of Seabrook, and Denise Kysor of Brentwood; her ex-husband, Richard R. Murray Sr.; and several nephews. In addition to her parents and her second husband Bruce D. Gibson, Mary was predeceased by her brother, Donald Varney. Family and friends may visit on Monday, June 24, 2019, from 10 to 11 a.m., followed by a memorial service starting at 11 a.m. in the Remick & Gendron Funeral Home - Crematory, 811 Lafayette Rd., Hampton. Burial will be private. In lieu of flowers, donations may be made to the American Lung Association, Donation Processing Center, P.O. Box 7000, Albert Lea, MN 56007-8001, www.lung.org/get-involved/ways-to-give. Please visit www.RemickGendron.com to view Mary's memorial website, to sign her tribute wall or for directions.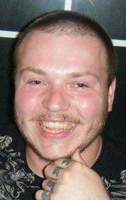 Seabrook, NH - Kenneth Walter Fowler, 37, of Seabrook, N.H., passed away unexpectedly on Wed., June 12, 2019. He was born in Newburyport, Mass., on August 25, 1981. He graduated Amesbury High School in 1999. He was then employed by T.H. Glennon in March of 2000, where he remained a loyal employee for the last 19 years. For those who knew Kenny, it was clear he wore his heart on his sleeve. He was a fiercely loyal friend. His love for his family was unwavering. He truly enjoyed music, Stephen King novels, Jeopardy, and sarcasm. He was known for his jokes and quick wit. This world will be less now that he is gone. Ken was the glue to that kept his family together. He made sure they gathered, even when people were too busy. He is survived by his lifelong partner Jamie Makos, who was truly dedicated to him; his three sons, that Kenny loved more than anything in the world: Nicholas, 10, Jaxson, 7, and Lincoln, 2; his siblings, David K. Fowler of Kingston, N.H., not only his brother but his best friend, Terri Lee of Haverhill, Mass.; not only his sister but his second mother, and Eli Waters of Chelmsford, Mass., not just a brother but a true friend through thick and thin. Jody Desmond, Kathy Belanger, and Donald Fowler, all of Amesbury, Mass., Raelene Murphy, Cindy Fowler, both of Maine. He is predeceased by his mother Peggy (Lee) Fowler; his father Donald Fowler; and sister Terry Fowler. He leaves behind many members of this large Fowler family that he loved very much including: cherished nieces and nephews, beloved cousins, treasured aunts and uncles. Memorial Services will be held at Hope Community Church, 11 Hale St., in Newburyport, MA, on Wed., June 19, 2019, at 3 p.m. Are by the E.V. Jutras & Sons Funeral Home in Amesbury.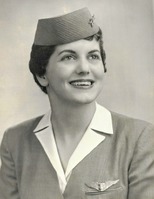 Newburyport, MA - Carol Louise (McSheehy) Harris, age 84, of Newburyport, formerly of Marblehead, passed away at Anna Jaques Hospital on May 7, 2019. She was born in Winchester on April 1, 1935, to George Patrick and Isabelle Frances Morris (Buckman) McSheehy. She grew up in Reading as the youngest of seven siblings. After graduating from Reading High School in 1952, she worked at the Massachusetts Institute of Technology while taking classes at the Vesper George School of Art in Boston. As a stewardess for Northeast Airlines, she met her first husband, Roger Guy Harris. The couple were married from 1960 to 1981, and had two sons. Carol raised her family in Marblehead, with a brief stint in Michigan. During her marriage, she and her husband started a commercial furniture business,Terra Nova Associates. After their divorce, she worked for the Marblehead Reporter and as a yacht charter broker for Lynn Jachney Charters. She retired from LJC in 1999 and moved to Newburyport, where she enjoyed gardening, reading, and her sobriety. She was predeceased by her beloved partner of 35 years, Bob Kirby, in December 2017. She is survived by her son Roger Guy Harris Jr. of Yarmouth, Maine; son Justin Harris and his wife Lisa Phillips, of Amesbury; brother Jack McSheehy of Plaistow, N.H.; sister-in-law Janet Higgins McSheehy of New Bern, N.C.; and many cherished nieces and nephews. She also leaves behind her devoted Sato dog, Charlie, and her granddog, Lloyd. Friends and family are invited to a Celebration of Carol's Life at 11 a.m. on June 29, 2019, at Old South United Methodist Church, 6 Salem St., Reading. Memorial donations are greatly appreciated and may be made to Pettengill House, pettengillhouse.org/donate.aspx.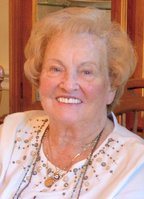 Newburyport, MA - Margaret Mary (Zoeller) Knox, age 87, of Newburyport, Mass., and formerly of Topsfield and Ipswich, Mass., passed peacefully Saturday morning, June 15, 2019, at Avita of Newburyport, surrounded by her loving family. She was predeceased by her husband, Kenneth R. Knox, and was the former wife of the late Thomas J. Hennigan Jr. Born in Wilkes-Barre, Pa., in 1931, Margaret Mary was one of four children of the late Anthony E. and Margaret (Kelly) Zoeller. She was a graduate of St. Mary's High School in Wilkes-Barre, then went on to attend Wyoming Seminary majoring in business. For many years she worked as an administrative assistant for the Zoeller Paper Company. Margaret Mary was a member of the American Legion Post 132, the Veterans of Foreign Wars Post 1093, the German American Club of the North Shore, the Topsfield Historical Society, the BoxTop Community Club and the Mountaintop Women's Club. With her vivacious personality, she enjoyed wonderful parties, had a beautiful smile, and always loved a good joke or funny story. Margaret Mary was a well seasoned traveler, and throughout her lifetime she visited many places around the world. Above all else, it was her deeply rooted love and devotion to her family and her grandchildren that made her such an inspiration in their lives. Being able to be a part of the lives of her children and grandchildren brought her unending joy. The family extends a most special thanks to the caring staff at Avita of Newburyport for the loving and compassionate care they provided Margaret Mary over the past two years. Thank you also to the hospice team at Compassus for their special care these past few months. Margaret Mary leaves behind her three daughters, Mary Alice Hennessey and husband, Michael, of Pittsburgh, Pa., Colleen Brown and husband, Joel, of Portsmouth, N.H., and Kelly Kastrinelis and husband, Timothy, of Ipswich, Ma.; nine grandchildren: Sean, Megan, Kasey, Toney, Timothy, Kristina, Thomas, William and Abigail, along with extended family and dear friends. She also leaves behind her special companion, Al Hill of Marblehead, Mass., who shared many happy times with her over the years. She was predeceased by her son, Thomas J. Hennigan III, who died in 2017, and her three brothers, Anthony, Christopher, and John Zoeller. Visiting hours will be Wednesday, June 19, 2019, from 5 to 8 p.m., at Elliott, Woodworth & Rogers Family Funeral Home, 35 Green Street, Newburyport. A Mass of Christian Burial will be held Thursday, June 20, 2019, at 10 a.m., at St Ann's Church of the Holy Redeemer Parish, 300 Main Street, West Newbury, followed by burial at the Cowles Memorial Cemetery, Ipswich. Donations in her memory can be made to Avita of Newburyport, 4 Wallace Bashaw Junior Way, Newburyport, MA 01950.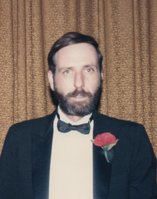 Amesbury, MA - Henry A. Lawler Jr., age 70, died unexpectedly in his home on Wednesday morning, May 29, 2019. Born in Newburyport, October 13, 1948, he was the only child of the late Henry A. Sr. and Phyllis L. (Dow) Lawler. Henry grew up in Amesbury and graduated from Amesbury High School, class of 1968. After graduation, he was called by the United States Army to serve in the Vietnam War, earning medals and honors of distinction for his service, including the Bronze Star, a National Defense Service Medal, Sharpshooter Badge H-14, the Vietnam Service Medal, a Combat Infantry Badge, a Vietnam Campaign Ribbon, the Good Conduct Medal, Sharpshooter Badge M-60, and two Overseas Bars. He earned the rank of Specialist 4th Grade before his honorable discharge in July, 1970. Returning home from service, he married Eileen A. (Goss), also from Amesbury, in October, 1970, and together moved to Merrimacport, where they resided and raised their family until divorcing in 1997. Henry was a career commercial truck driver and a member of the Teamsters Union, Local 25, until his retirement in 2005. In his free time, you could find him tinkering around his garage, always passionate when it came to automobiles he enjoyed fixing and building cars the majority of his life. Known as the original "MacGyver," he could literally fix anything. Weekends meant repairing bikes, big wheels, sleds and go-carts or inventing some new toy for all the neighborhood kids to play with. He always had a project in the works. Henry is survived by his four children, Crystal, Lynne, John and his wife Kata (Fahey) Lawler, and Casandra and her husband Brent Shirley. He also leaves behind seven grandchildren, Patrick, Cheylin, Gabrielle, Jacob, Madison, Abigail and Owen; two great-grandchildren, Iris and Esme, and many extended family and friends. A graveside service and remembrance will beheld Saturday, June 22, 2019, at 11:30 a.m. at Union Cemetery, Amesbury. In lieu of flowers, his children ask that donations be made in his name to Hope for the Warriors Foundation at www.hopeforthewarriors.org.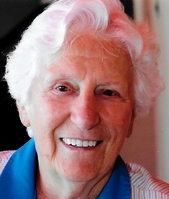 West Newbury, MA - Gladys (DeDe) C. Stearns, 92, of Marshall Drive, West Newbury, Mass., passed away at Anna Jaques Hospital on Wednesday, June 12, 2019. DeDe was born on May 22, 1927, in Boston, Mass., daughter of the late William and Alice (Taylor) Stearns. She was proud of her South Boston upbringing, ready to sing "Southie's My Home Town" at the mention of it. From stories she told of scrounging up pennies to buy "catpies" from the local bakery, to she and her friends trying to stay overnight on Castle Island, De embodied the fighting spirit and love of her hometown. She worked at a variety of jobs over the years, some of which included the Boston Fish Pier, television repair person, and a Good Humor ice cream truck driver. She finally found her place as an electronic technician at MA/COM in Burlington, Mass., from which she retired after 30 years, to care for her two grandchildren. DeDe was the life of the party; she loved to sing and dance and was ready to show you how. She loved to meet new people, and could strike up a conversation with anyone, anywhere. You often could find her at the West Newbury Food Mart, ready to ask you about your family and offer to help out with anything. She loved to work with her hands, from cars to plumbing to flooring, she was ready to fix anything. From offering rides to wherever you had to go, to fixing your bathroom sink, she was ready to offer her skills and knowledge with everyone. DeDe was always working on something but always found time to talk and give you her "two cents." She enjoyed bird watching, golfing, fixing up the house down the Cape and going for walks around town. She was everyone's "Grandma De." She is survived by her dear friend, Marie B. Sullivan; granddaughters, Kristen and Kimberly Young and their mother, Jen Young; one brother, Thomas Stearns of Bedford, Mass.; her niece, Debra Collins, husband, Thomas Collins Jr. of Beverly; and nephews, Barry T. Stearns, wife, Roseann E. Feldeisen Stearns of Fitchburg, and Mark R. Stearns, wife, Debra D. Stearns of Goffstown, N.H. Grandniece and -nephews, Nathan and Joshua Collins, Maggie Gagnon, Ian J, Stearns, Matthew R. Stearns. She also has four great-grandnieces and -nephews. She was predeceased by her sister-in-law Marion H. Stearns and grandnephew Corey J. Stearns. Calling hours will be held on Tuesday, June 18, 2019, from 5 to 7 p.m., at the F. S. Roberts & Son Funeral Home, 14 Independent Street, Rowley. A Mass of Christian Burial will be celebrated on Wednesday, June 19, 2019, at 10 a.m. at Saint Ann Church, 300 Main Street, West Newbury. Burial will be private. In lieu of flowers, the family asks that memorial contributions be made to St. Jude's Research Hospital. To light a memorial candle or to leave condolences, please visit www.fsrobertsandson.com.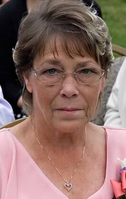 Newburyport - Nancy E. (Fougere) Cahill, 73, longtime resident of Crow Lane, died Thursday, June 13, 2019, in her home, following her long illness. She was the wife of the late Richard J. Cahill. Born in Malden on December 28, 1945, she was one of three children of the late Francis and Helen (Thornton) Fougere. Nancy was raised in Essex and was a graduate of Gloucester High School. As a young woman she was employed for several years as a flight attendant for American Airlines. Married in 1970, the Cahills soon made their home and raised their family on Crow Lane. With a young family she worked for several years for the Newburyport School System and more recently she worked as a waitress in several area restaurants until her retirement. Nancy was an avid bird watcher and enjoyed many arts and crafts. She was an active member of the Newburyport Elks B.P.O.E. She is survived by two daughters, Tammie S. Perry and Tara Cahill; a grandson, Joshua M. Perry; and a brother, Paul Fougere; all of Newburyport; and several nephews and nieces. She was the sister of the late Thomas Fougere, formerly of Essex. Funeral services are private, arrangements are under the direction of the Whittier-Porter Funeral Home of Ipswich. To leave a condolence, please visit www.whittier-porter.com.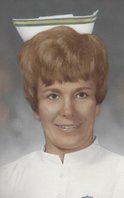 Amesbury, MA - It is with deep, and heavy sadness that we announce the death of our mother, Doris A. Blood, 90 of Amesbury, who passed away peacefully on June 1, 2019 at the Merrimack Valley Rehabilitation Hospital in Amesbury, after a lengthy battle with Alzheimer's disease. Doris was born in Newburyport, Massachusetts to the late Albert and Rosanna (LaGasse) Riopel of Amesbury. Her childhood was spent at Lake Attitash and Albion St with her siblings. Doris attended Sacred Heart School and graduated from Amesbury High School in 1947. After graduation she attended Burdett School of business and after graduation she continued to work at her family business, Brochus's Market. During this time Doris volunteered with the Red Cross at Amesbury Hospital. Later in life Doris was encouraged to return to secure her nursing license by her lifelong friend Delores Thompson, and attended Haverhill Trade School graduating in 1972. Doris continued her career at Amesbury Hospital as a LPN and working in the Emergency Room. She truly enjoyed being a nurse and providing care to those in need. When Amesbury Hospital closed, Doris escorted the last patient to Anna Jacques Hospital. Doris was predeceased by her husband, Francis J Blood who passed in August of 2017 after 64 years of marriage. She leaves behind her daughters Rosemary Blood-Benjamin and her husband Michael Benjamin of East Kingston, New Hampshire, and Maureen (Blood) Miller and her husband David Miller of Amesbury, Massachusetts. She also leaves behind her grandson Jay Benjamin of Portsmouth, N.H. She also leaves behind many nieces, nephews. She was predeceased by her siblings, Rita Osborn and her husband Russell Osborn formerly of Newbury, Massachusetts with whom she was close sharing many memories. She shared a special closeness with their children Kevin Osborn and his wife Ann-Catherine of Arlington, Virginia, Brian Osborn and his wife Tierri of Napa Valley, California, Mary-Anne Pesci and her husband, Nello-John of Cottonwood Heights, Utah and Erik Osborn of Seattle, Wash. She was also predeceased by Albert and Claire Riopel of Amesbury, Francis and Jeannine Riopel of Amesbury, and lrene and Ernie Desrosiers formerly of Greenville, S.C. She was a member of Holy Family Catholic Church in Amesbury, Massachusetts and was a member of the Mothers Club, She was formally a Brownie Troop Leader and was a member of the Elizabeth Whitter and Whittier Club. She also volunteered at the Neighbors Table. Her greatest love was her husband, Francis, whom she met in high school and he often told the story story that I knew that your mother was interested in me when she would walk from Brochus's Market to the post office to buy one stamp at a time. They were always together and were great role models for their children as spouses and parents. After Doris became ill with Alzheimer s and she was placed, Francis would visit her twice a day bringing yellow roses weekly. We would like to extend our gratitude and appreciation to the staff at the Merrimack Valley Rehabilitation who cared for Doris through the years. Calling hours will be Saturday, June 22, 2019 from 9 to 10 a.m. at the EV Jutras Funeral Home in Amesbury, Massachusetts followed by a funeral Mass at 10:30 a.m. at Holy Family Catholic Church and burial at Union Cemetery in Amesbury. In lieu of flowers the family requests any donation be sent to the Vincent De Paul Society at the Holy Family Parish in Amesbury.