www.newburyportnews.com - RSS Results in news/local_news of type article
www.newburyportnews.com - RSS Results in section(s) news/local_news only for asset type(s) of article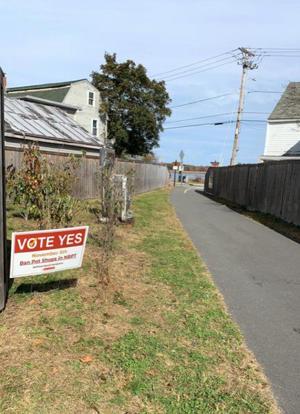 NEWBURYPORT – Two city clerk representatives canvassed the city Monday looking for political signs planted on public property by members of Opt Out Newburyport, according to City Clerk Richard Jones.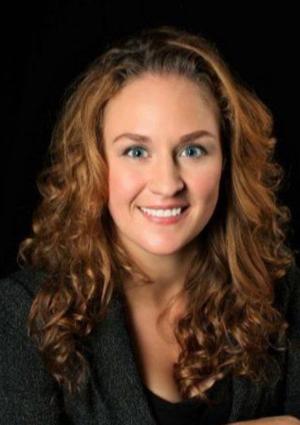 NEWBURYPORT – The environmental group Storm Surge will host a live video presentation on Nov. 6 by A.R. Siders, a managed retreat specialist at the University of Delaware who will speak and answer questions from the audience at the Parker…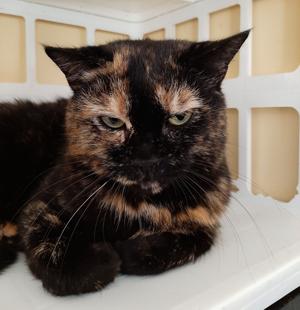 SALISBURY – Vivian is a 5-year-old female cat who came to the Merrimack River Feline Rescue Society after her owner died. Vivian has lived with other cats, and would make a great companion for another cat. Her life has been…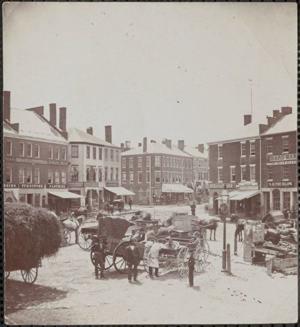 NEWBURYPORT — The Museum of Old Newbury presents "Highlights from the Christopher Snow Photograph Collection" with historian Ghlee Woodworth on Thursday.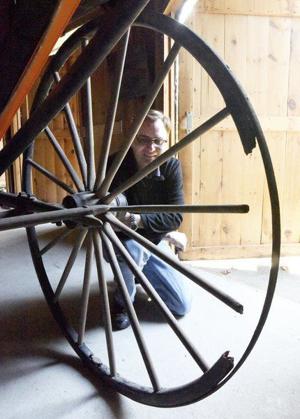 AMESBURY — The Bartlett Museum's newest exhibit will be a circa 1820 Sargent & Gunnison chaise carriage when it is unveiled to the public next spring.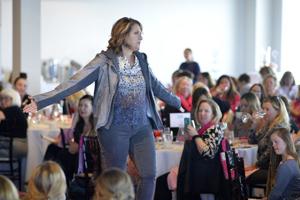 SALISBURY — Local breast cancer survivors and caregivers shared their stories — both heartbreaking and empowering — with a large crowd Sunday afternoon at the Couture for a Cure brunch and fashion show at the Blue Ocean Event Center.  
www.newburyportnews.com - RSS Results in news/lifestyles,news/lifestyles/* of...
www.newburyportnews.com - RSS Results in section(s) news/lifestyles,news/lifestyles/* only for asset type(s) of article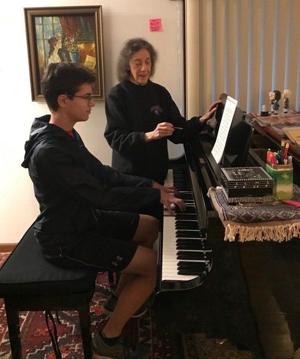 Four teen pianists will play works by Bach, Beethoven, Chopin and Mozart at a free concert courtesy of the White Fund next Sunday, Nov. 3, at the Lawrence Public Library.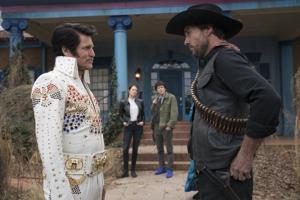 For years, people have wondered why 2009's smash zom-com "Zombieland" never had a sequel.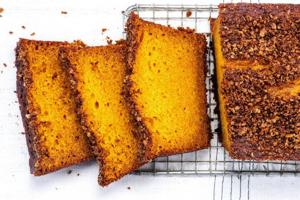 The idea of another pumpkin loaf either makes you excited or makes your eyes roll out of your head. If you're in the latter camp, I implore you to give my iteration a shot.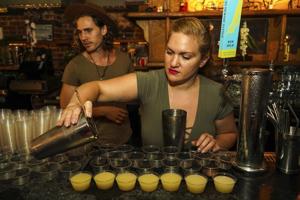 Five years ago, for her 27th birthday, Lorelei Bandrovschi gave up drinking for a month on a dare. She was a casual drinker and figured it would be easy. It was, but she hadn't banked on learning so much about…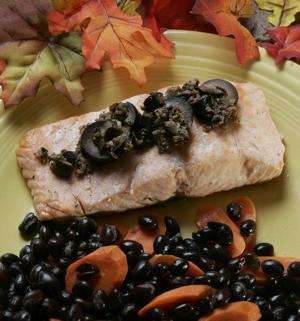 This colorful fall dinner is also perfect for Halloween. Salmon fillets are baked and topped with a black olive and shallot sauce. It's served with black beans and orange carrots.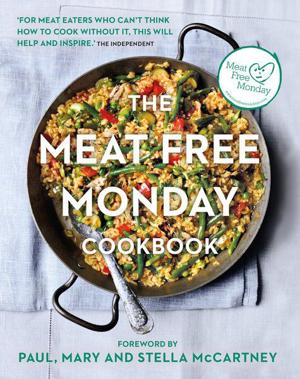 With their bright red juice, deep flavor and succulent flesh, beets might as well be the official vegetable of Halloween. (Pumpkins are fruit, remember.)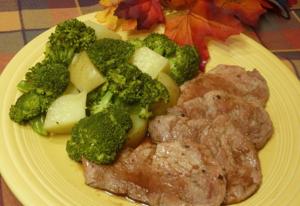 Sweet maple syrup, spicy mustard and tart balsamic vinegar make an unusual sweet and sour glaze for sautéed pork medallions.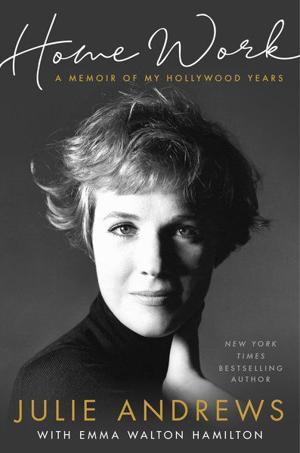 Everyone is on their best behavior when Julie Andrews is around.  
The Daily News of Newburyport: Obituaries
Listings for Obituaries on The Daily News of Newburyport
Newbury - Daniel Raymond Romanos of Newbury, Mass., (formerly of Norfolk, Conn.) passed away at the age of 78 on October 18, 2019. Dan was born in Barre, Vt., to Raymond and Eileen Romanos, and moved to West Hartford, Conn., as a young teen. He earned degrees from Trinity College and Tufts Medical School and had a long and respected career as a psychiatrist in Torrington, Connecticut. He and his wife Dianne were happily married for over 50 years and raised three daughters in Norfolk. Dan will be remembered for his good sense of humor and his dedication to his patients. He loved his family above all else but UCONN sports were a close second. He was generous and compassionate beyond words. He was immensely proud of his Syrian-Lebanese heritage and enjoyed passing that love down to his children and grandchildren. He is survived by his wife Dianne; their three daughters Nicole Carey and her husband Mike, Alexandra Chambers and her husband Phillip, and Catherine Romanos and her partner Clayton Howard. He was an adoring Baba to his grandchildren, Katie Ehrhardt and Jack and Mason Chambers. He is also survived by his five brothers, Louis, Richard, Raymond, William, and Robert and their spouses; as well as many, many cousins, nieces, and nephews. A memorial Mass will be held at St. Maron's Church in Torrington, Conn., on Saturday, October 26, at 11 a.m. There will be a visiting hour from 10 to 11 a.m. directly preceding the Mass. The Twomey, LeBlanc, & Conte Funeral Home, 193 High St., Newburyport, MA, is assisting Dr. Romanos' family with his funeral arrangements. In lieu of flowers, the family has asked that donations be made to the Syrian-American Medical Society (www.sams-usa.net). To offer online condolences, please visit www.tlcfuneralhome.
Salisbury - Tyler James O'Leary Richenburg, 22, of Salisbury, died unexpectedly October 19, 2019, from a motor vehicle accident. He was born May 3, 1997, in Newburyport, the beloved son of Casey Richenburg of Salisbury, Mass., and Kelly O'Leary of Groveland. Tyler leaves three cherished younger siblings Taryn, Robbie, and Ryan Richenburg Tyler attended Salisbury public schools and was a 2015 graduate of St. John's Prep in Danvers. At the time of his passing Tyler was proudly working at Pettengill Farm, a family farm for generations. Tyler leaves behind his much-loved paternal grandparents Henry and Jan Richenburg; and his maternal grandmothers Gretchen Stone and Joan O'Leary. Tyler was predeceased by his beloved grandfather, the late Robert W. O'Leary. In addition Tyler left many adoring aunts and uncles; Kerin and Alan Cseresznyak; Kristin and Richard Cunningham; Shannon and Mike Sperlinga; Deryk and Christine Richenburg; Liana and Justin Webb; great aunt, Gail Kelleher; and great uncle, Wesley Pettengill; and godparents Robert and Carrie Hayes. Tyler was a kind and admired cousin to Delaney Duckworth; Cooper, Kevin, and Camden Cunningham; Leo, Max, and Teddy Sperlinga; Samuel and Eli Richenburg and Madeline and Anna Webb. Tyler loved spending time on the family farm as well as at their home on John's Pond in Mashpee, where he made beautiful memories that the family will cherish. Tyler was extremely proud of being a Founding Father of the UCONN Chapter of the Phi Delta Theta fraternity. Tyler loved playing and watching sports. He was a fantastic athlete and spent many hours watching our local sports team. Most importantly, Tyler had a deep love for his immediate, extended family and his many many friends. Tyler taught us not to be afraid, how to hug and to always say "I LOVE YOU!" Tyler will be missed greatly, loved and remembered always. Family and friends are invited to attend visiting hours on Thursday, October 24, from 4 to 8 p.m., at the Twomey, LeBlanc, & Conte Funeral Home, 193 High Street, Newburyport, MA. THERE IS NO LONGER ANY PARKING AVAILABLE BEHIND THE FUNERAL HOME PER ORDER OF THE CITY OF NEWBURYPORT. Tyler's funeral Mass will be at the Hope Community Church, 11 Hale Street, Newburyport, on Friday, October 25, at 2 p.m. Burial will be private at a later date. All are welcome to remember and celebrate Tyler. In lieu of flowers, memorial contributions may be made in Tyler's name to the Pettengill House, 21 Water St., Suite 4A, Amesbury, MA 01913. For directions or to offer online condolences, please visit www.tlcfuneralhome.com.
Amesbury - Joseph Richard Lukasesky (Joe Lucas), 76, passed away peacefully after a brief illness on Monday, October 21, 2019, at High Pointe House in Haverhill, Mass. Joe is survived by his nephew, Paul Lukasesky of Lynn, Mass., and his close, life-long friends, Elaine V. Makos of Hanover, Maine, and Rolando Cespedes of Amesbury. Joe was born in Lynn on April 19, 1943 to the late Joseph Lukasesky and Jeanette (Campbell) Sweeney. Joe spent his early adulthood living in Lynn where he began his career in the shoe business, working at several stores including Leed's Shoes. In 1976, Joe and his mother moved to Newburyport, where he eventually began working at the former Quality Shoe Store on State Street. His life-long dream came true and Joe purchased the business and was co-owner for many years until the store closed in 1989. Joe eventually moved to Amesbury and worked at Hyman's Pennysworth's at Port Plaza until his retirement. Joe will be remembered by his friends and former co-workers for his friendly personality and his kindness to the countless local families he helped over the years at the shoe stores and in the community. Joe is predeceased by his sister; Joan (Lukasesky) Parianis; and his nephew Richard Lavasseur. At Joe's request, a private service and burial will take place with his family and close friends. Memorial contributions may be made in Joe's name to: High Pointe House (c/o Merrimack Valley Hospice), 360 Merrimack St., Bldg. 9, Lawrence, MA 01843. Arrangements are by Paul C. Rogers Family Funeral Home.
Amesbury, MA - It is with deep sorrow that we announce the passing of James Albin Lisauskas of Amesbury from complications of Amyloidosis, a very rare and incurable disease. James put up a fierce battle against this horrendous opponent. His family was by his side. He was born June 2, 1943 in Lawrence, MA the only child of Mary and Albin Lisauskas. James is survived by his beloved wife of 50 years, Gail, married on October 18, 1969 and their three sons: Timothy of Amesbury, MA; Stephen and his wife Amalia of Andover, MA; and Kristopher and his wife Sara of Newburyport, MA. He leaves five grandchildren: Alex, Kyle, Hanna Grace, Tyler and Jackson. He also leaves his sister-in-law Joan Coughlin; sister-in-law Karen Francoeur and her husband, Albert Francoeur; nieces; nephews; great nieces and great nephews. James graduated from North Andover High School, Class of 1960, enrolled in Aeronautical Studies at Boston University earning an Associate Degree in Science and then went into the United States Air Force in 1963. During his service he received a commendation for rebuilding and returning to service an aircraft on the island of Guam. Upon his honorable discharge from the service he went to work at Northeast Airlines and then Delta Airlines. Jim designed and built his home, could repair anything, and could fix a fleet of five family cars. Jim liked to bowl, work in the garden and work around the house. He loved to work outdoors, kept up his perfect landscaping and loved to travel. He was an avid golfer who lived at the golf course where he won the Club Championship. James was a member of the Amesbury Country Club for many decades, the Polish Club, and a veteran of the Vietnam War. He served in Guam and four overseas countries: South Vietnam; Japan; South Korea and Philippines. Jim earned his commercial pilots license. Jim has been a treasured family member and will be extremely missed by all who had the pleasure of knowing him. A very special appreciation to his good friends Roland Cook and Robert Earabino; Dr. Raymond Comenzo and his Nurse Practioner Terry Fogaran of Tufts Medical Center for all their excellent care; Dr. Sachin Shah and his Nurse Practioner Nancy Todd of Lahey, Burlington for all their exceptional care and to Drs. Carla Lamb and Isaac Pourati and the staffs at Tufts, Lahey and Anna Jaques Hospital. He was born in Lawrence and predeceased by his mother Mary A. Lisauskas (Svenconis), father Albin James Lisauskas, Uncle Charles P. Lisauskas, Godmother Anne Raskow and her husband Joseph Raskow. Donations would be gratefully accepted on behalf of James' memory to The Amyloidosis and Myeloma Research Fund c/o Tufts Medical Center Development Office, 800 Washington Street, #231, Boston, MA 02111 or giving@tuftsmedicalcenter.org or Lahey Hospital & Medical Center c/o Philanthropy, 41 Mall Road, Burlington, MA 01805 or support.laheyhealth.org/LHMCgive Calling hours at the E.V. Jutras & Sons Funeral Home, 118 Friend St., in Amesbury, will be held this Thursday, Oct. 24, from 4 to 7 p.m. His funeral Mass will be held on Friday, Oct. 25, at 12:30 p.m., in the Immaculate Conception Church, 42 Green St., in Newburyport, Mass. Burial will follow in the St. Joseph's Cemetery.
West Newbury - Ann Luby Snell, 74, passed away peacefully on October 20, 2019, at the Kaplan Family Hospice House in Danvers after a five year battle with lung cancer. She is survived by her devoted husband of 54 years, Wayne, and four children and their families. Ann was born on January 21, 1945, in Hartford, Conn., to the late William and Kathleen (Gorman) Luby. She was an only child raised by her mother after her father passed away when Ann was seven. She grew up and attended high school in Manchester, Conn. In 1964 she married Wayne Snell after being set up on a blind date by her aunt and future mother-in-law. They started married life in Manchester, Conn., but moved to the North Shore of Boston, living in Peabody and Beverly before ultimately settling in Boxford where they raised their family. After raising her children Ann pursued further education, first graduating from Salem State with a bachelor's degree and then continuing on with a master's degree from Boston University. She was a clinical therapist for over 15 years in the Newburyport community. As Ann and Wayne neared retirement they relocated to Newburyport and eventually West Newbury where she lived until the time of her death. Ann was deeply devoted to her family. As an only child, Ann was determined to have a large family. She proudly accomplished that with her four sons, four daughter-in-laws, and 10 grandchildren, ranging in ages from 7 mos. to 22 years. She delighted in her grandchildren and was there for every monumental occasion from recitals and school plays to first communions and graduations. And she never missed a birthday, which was quite a feat with 18 family members! Ann also had an abundance of very dear and close friends. Some of her friendships were formed through the "Seven Sisters or Sew" quilt group of which Ann was an active member, the La Salette Shrine in Ipswich and through the Emma L. Andrews Library where she was a volunteer and officer. All those groups encapsulated her favorite pastimes: quilting, beautiful music and reading. Ann also embraced and was deeply proud of her Irish heritage. You could always rely on her for a cup of tea, a tasty treat and cozy conversation. Ann will be greatly missed and dearly remembered by so many. She is survived by her husband, Wayne Snell of West Newbury, and their children: David and Renee Snell of Maryville, Tenn.; Timothy and Stacy Snell of Derry, N.H.; Matt and Aideen Snell of Andover, Mass., and Michael and Janis Snell of Newburyport, Mass. She was an adored grandmother by her 10 grandchildren: Julia, Erica, Sadie, Lindy, Maeve, Ronan, Declan, Cameron, Tate and Serena. She was lovingly engaged in all of our lives and will be missed terribly. Family and friends may call from 4 to 7 p.m. on Wednesday October 23, 2019, at the Twomey, LeBlanc, & Conte Funeral Home, 193 High St., Newburyport, MA 01950. Her funeral Mass will be celebrated at 10:30 a.m. on Thursday, October 24, 2019, at Immaculate Conception Church, 42 Green St., Newburyport. Burial will be private at a later date. Memorial contributions may be made in Ann's name to the American Cancer Society, P.O. Box 22478, Oklahoma City, OK 73123, or to the Kaplan House in care of Care Dimensions, 75 Sylvan Street, Suite B-102, Danvers, MA 01923. For directions or to offer online condolences, please visit www.tlcfuneralhome.com.
Merrimac, MA - Jean (Carden) Basque went home to the Lord on October 17, 2019, surrounded by her children and grandchildren. Jean was born in Merrimac, Massachusetts. She was the daughter of the late Peter and Margaret (Ryan) Carden. Jean married and celebrated 68 years of marriage to Alexander Joseph Basque who passed away April 14, 2016. Jean was a devoted Catholic who was a communicant of Holy Redeemer parish in Merrimac, Massachusetts. Prior to joining Holy Redeemer, Jean was a parishioner of St. Joseph Church in Amesbury, Massachusetts. She was very involved with women's groups including the Daughters of Isabella. She also had 30 years of service with the Boys and Girl Scouts of America and was recognized with the Merit Award for her involvement. Jean worked many jobs, with the majority of her career spent at Amesbury Hospital. She would say her greatest career was that of mother and wife. Family was most important to her. Since she was an only child, she wanted and had a very large family. Jean always made holidays and family gatherings memorable and special. Jean leaves a son, James Basque and his late wife Elaine of Attleboro; daughters, Peggy Bisson and her husband Armand of Amesbury, Maureen Waddell and her husband Roley of Newburyport, Pat Basque of Merrimac, Kathy Follansbee and her husband Kevin of Amesbury, Maryanne Basque of Merrimac, Jeanne Sheehan and her husband Peter of Amesbury, Robin Lambert and her husband Stephen of Plaistow, N.H.; and her son Alexander Basque Jr. and his wife Jaylene of Salisbury. She leaves her grandchildren and spouses, Sherry Lynn Waddell, Michelle and Mark Brodigan, Danielle and Jay Dwyer, Jeff and Melissa Waddell, Stacey and Dan Fijalkowski, Keith Follansbee, Peter Sheehan Jr., Nickolaus Sheehan, Matthew Basque, Kristen Follansbee, Ryan Basque, and Jacob Lambert. She also leaves her great-grandchildren Olivia Dwyer, Megan and Mark Brodigan Jr., Dylan Colpits, Kylan Waddell, and Austin, Andrew, and Bennett Fijalkowski. Her family would like to thank the staff at the Lahey Clinic in Burlington, Massachusetts, for taking such good care of her in her final hours. Visiting hours will be held Wednesday, October 23, 2019, at the Highland Chapel of Paul C. Rogers Family Funeral Home, 2 Hillside Avenue, Amesbury, from 9 to 10:30 a.m., followed by a funeral Mass at 11 a.m. at the Church of the Nativity of the Holy Redeeme Parish, 4 Green Street, Merrimac. Burial will be in St. Joseph Cemetery, Amesbury. Donations in Jean's memory can be made to the American Cancer Society or St. Vincent DePaul Society, c/o Holy Redeemer Parish, 4 Green Street, Merrimac, MA 01860.
Kensington, NH - June (Webber) Lewis died peacefully in her home on October 4, 2019, in Newburyport, Mass., at the age of 85. June was born in Ipswich, Mass., on August 30, 1934, daughter of the late Kenneth and Mary Webber. She is survived by her children, Jill (Lewis) Cannistraro and her husband Mark, Jeff Lewis and his wife Regina; three grandchildren; and three great-grandchildren; as well as June's brother, Kenneth Webber and his wife, Mary, of Newburyport. June lost her life partner of 38 years, Jack Bradley of Kensington (formally of Beverly), in February this year after a battle with cancer. Jack was a loving member of our family who cared for June in her later years. She is also lovingly remembered by her closest friends, who are like an extended family. Her lifelong friends, Verna Hartman and Irene Crisham, visited June every day without failure during her latter years. For that loving friendship, we are forever grateful. June grew up on Railroad Avenue in Rowley, Mass., and graduated from Newburyport High School in 1952. She attended Katherine Gibbs School in Boston, Mass. She worked at the Unemployment Office on Green Street in Newburyport and at the Rupert A. Nock Middle School Special Education office. June loved to socialize and spend time with family and friends. She enjoyed summer days at Plum Island beaches, reading novels and antiquing. June was a wonderful mother who will be dearly missed. Funeral services will be held on Friday, October 25, at 10 a.m., at the First Congregational Church at 175 Main St., Rowley, Mass., for all her family and friends to attend. After the service, there will be a gathering for family and friends at the The Grove, 101 Main St., Rowley, MA from 12 to 2 p.m. in the Bramble House.
Georgetown - Nanette L. (Brumfield) Hadley, 49, of Georgetown, and formerly of Portland, N.Y., passed away peacefully after a long illness with the love of her family by her side on October 18, 2019, at the Lahey Hospital & Medical Center in Burlington, Mass. Nanette was born in Buffalo, N.Y., to William and Nancy (Howard) Brumfield. Nanette worked at Sage Software in Dallas, Texas for many years until she moved to Massachusetts and started working at St. Mary's Parish in Georgetown. During her spare time, Nanette enjoyed camping trips with friends, baking, and extended-family vacations. Mrs. Hadley is survived by her husband, Rick Hadley of Georgetown and their son, Henry Hadley; her sisters Jennifer Brumfield and Michelle (Carl) Lee of Dallas, Texas; her mother Nancy (Roger) Yocum; and father William (Jean) Brumfield of N.Y. Visitation will be held on Tuesday, October 22, from 4 to 8 p.m. at the Conte-Giamberardino Funeral Home, 14 Pleasant Street, Georgetown. Family and friends are kindly invited to attend her funeral Mass on Wednesday, October 23, at 10 a.m. to be celebrated at Sacred Hearts Parish, 165 South Main Street, Bradford. PLEASE MEET THE FAMILY AT CHURCH. Interment will follow at the Harmony Cemetery, Georgetown. To further research the cure of various liver diseases, please donate to the American Liver Foundation at www.liverfoundation.org. For funeral home directions or to share a memory of Nanette with her family, please visit www.cgfuneralhomegeorgetown.com.
Amesbury, MA - Dennis Warren Miller, 61, of Amesbury, passed away unexpectedly on October 8, 2019. He was born in Newburyport to the late Sarah (Boyden) and late Donald Mitchell. A 1977 graduate of Amesbury High School, Dennis went on to serve in the United States Marine Corps until 1982. Upon his return, he met the love of his life Robin and they were married for 36 years. Into his adult life, he enjoyed playing softball and karate, camping with his family, scrapbooking historical events and helping with maintenance projects and repairs at his church. He worked tirelessly and faithfully for Eastern Lumber Co. until the late 80's and later for Airborne Express/DHL for more than 16 years where he was a proud member of Teamsters Local 25. He was presently working and enjoying the night shift for Lindt in Stratham, NH. An avid runner and most recently walker, he could be seen walking all over town. In his words, he was a "big history buff" and over the last several years took pride in researching local church steeples to document and photograph the bells found there. A proud father, Dennis coached and supported his daughter's endeavors their whole lives. Over the last two and a half years, he had found a new purpose and truly embraced his role as "Pappy" to his granddaughter who brought him the most joy. He is survived by his loving and loyal wife Robin Jean (Mager) Miller; daughters, Sarah Ann Brown, son-in-law Brendon and granddaughter Lilly Jean, Lindsey Nicole and son-in-law Luke Alley; brother Dale Mitchell and wife Michelle; sister, Bernadette Greenwood and husband Norman; brother-in-law Jeffrey Mager and wife Tammy; brother-in-law, Larry DeMarco; his beloved cat Marco, several nieces and nephews, cousins, dear friends and his entire congregation. Graveside services will be held on Tuesday, October 22, 2019 at 10:30 a.m. at Union Cemetery Veterans Section on Macy Street, Route 110 in Amesbury. Relatives and friends are respectfully invited to a celebration of life on Tuesday, October 22, 2019 from 4 to 8 p.m. at 35 Water Street, Amesbury, MA, the Bartley building. In lieu of flowers, memorial donations may be made in his name to the Market Street Baptist Church, 37 Market Street, Amesbury, MA, 01913. Funeral arrangements are by E.V. Jutras and Sons."
Flower Mound, TX - Edward Bennett O'Brien, 72, of Flower Mound, Texas (previously Byfield) passed away Oct. 14th, 2019 after a courageous two-year battle with leukemia. Born in Dorchester to Barbara K. O'Brien and Edward B. O'Brien II April 26. 1947, he was raised and educated in Danvers. He was a co-owner of Cord Electronics for 10 years before selling the company and worked most of his career in Sales for Fastener and Electronics distributors in New England and Texas. Ed loved all sports but was the ultimate Patriots and Red Sox fan. His passions over the years were cars (member of Corvette Legends car club), doing cycling century rides with his best friend Bruce Feindel, running ( most proud of running the grueling MT Washington Race to the Clouds), cross country skiing and hiking in NH, slots at Winstar and completing daily crossword puzzles. He also loved taking his dogs, Sophie and Mollie, for rides in the car, even though it had to be a minivan due to their size! One of his greatest joys came from watching his grandsons participate in various sporting activities over the years and traveling to those events. Ed will be remembered for being quick witted, having a great sense of humor and loving to laugh. Ed is survived by his wife, Diane O'Brien of Flower Mound TX. his daughter Lynne Naramore of Grand Junction, CO and her husband Scott, his son David O'Brien of Pembroke, and his wife, Eva and his three grandsons, Mason and Walker Naramore and Aidan O'Brien. In lieu of flowers. Donations can be made the Leukemia & Lymphoma Society, www.lls.com.
Malden, MA - Carmine Martignetti, of Malden, entered into eternal life on Friday, October 11, with his loving family by his side, after a courageous battle with cancer. Carmine was born in Boston, a son of Elena (Iantosca) and the late Beniamino Martignetti of Medford. His early years were spent in the North End of Boston until settling with his family in Medford. He was a graduate of St. Joseph's School of Medford, Malden Catholic High School and Wentworth Institute of Technology where he made lifelong friends. Carmine had an extremely strong work ethic that started at an early age, while helping the family business grow and prosper alongside his father, brothers and sisters. Extremely bright with an intellectual curiosity, he was a smart businessman with varied interests in a wide range of projects. Carmine had a keen eye for conceptualizing ideas and getting the job done. He was an admired and respected boss and leader, who was loyal, generous, genuine and humble. Carmine enjoyed the time he spent in North Carolina with his many close friends and business associates. He was very proud of his involvement in the motion picture "Lbs." and the message it portrayed. Carmine was a loving and devoted son, brother, uncle, nephew, Godfather, and friend. With a kind heart, he constantly strove to honor, support, guide and most importantly protect his family. He would do anything for those he loved. Carmine was a good man, and he will be missed deeply. Cherished son of Elena (Iantosca) and the late Beniamino Martignetti of Medford. Beloved brother of Michelina Mawn, her husband, J. Lawrence of Medford, Alessandro Martignetti of Topsfield, Anthony Martignetti of Medford, Rosemarie Hayes, her husband Roscoe, Beniamino Martignetti, Jr., his wife Maria of Chelmsford, and Paul Martignetti, his wife Elizabeth of Lynnfield. Devoted uncle of Maya McDonald, her husband Mitch, Kayla and Cianna Martignetti, Benjamin and James Mawn, and Beniamino Martignetti III. Dear friend of Kara Cleary of Boston. Loving nephew of Antonio Martignetti and his wife Adelaide of Revere, Flora Fina and her husband Gaetano of Medford, the late Joseph Iantosca of Braintree, the late Emanuella Martignetti and her late husband Ferdinando, Lucia Musto and her late husband Biagio, all of Montreal, Suor Andonetta Martignetti and Suor Angela Iantosca, both of Italy, the late Ferdinando Martignetti and his late wife Angela of N.Y., the late Felice Martignetti and his wife Palmina, the late Alessandro Martignetti and his wife Antonietta, Maria Musto and her late husband Giacomo, the late Ugo Iantosca and his wife Ortenzia, all of Italy. Also survived by countless cousins and friends. Relatives and friends are respectfully invited to calling hours, Thursday evening, Oct. 17, from 3 to 7 p.m., in St. Joseph Church, 114 High St., Medford, MA. A funeral Mass will be celebrated Friday at 10 a.m. in St. Joseph Church. Entombment to follow in Oak Grove Cemetery, Medford. Arrangements are under the direction of the Lynch - Cantillon Funeral Home, 263 Main Street, Woburn. Remembrances may be made in Carmine's memory to St. Jude Children's Research Hospital, 501 St. Jude Place, Memphis, TN 38105, or to the Italian Home for Children, 1125 Centre St., Jamaica Plain, MA 02130.
Newburyport - On Saturday, October 12, 2019, George A. McLeod, loving husband and father of two children, passed away at the age of 86. George was born on December 4, 1932, in Yonkers, N.Y., to George and Jean McLeod. He graduated from the Stamford High School in 1950. A veteran of the United States Navy, George earned several medals, including the National Defense Service Medal. He married Mary Ellen Hewett in 1966 and moved to Newburyport where George worked as a clerk for the United States Postal Service. George was preceded in death by his parents, George and Jean McLeod, and his brother William (Bill) McLeod. George is survived by his wife Mary Ellen McLeod; his son and daughter-in-law, Scott and Jennifer McLeod of Amesbury, Mass.; his son and daughter-in-law, Jonathan and Lisa McLeod of Escondido, Calif.; two siblings and their spouses, Betty and Tom Smeriglio of Florida, and Johanna and Gary Fowler of Tennessee; sister-in-law Patricia McNamara McLeod; and his seven grandchildren. Family and friends may call Wednesday, October 16 from 4 to 6 p.m. at the Twomey, LeBlanc, & Conte Funeral Home, 193 High St., Newburyport, MA 01950. THERE IS NO LONGER ANY PARKING AVAILABLE BEHIND THE FUNERAL HOME PER ORDER OF THE CITY OF NEWBURYPORT. George's funeral Mass will be celebrated at the Immaculate Conception Parish in Newburyport on Thursday, October 17, 2019, at 10:30 a.m. Burial will be private at a later date. All are welcome to attend and celebrate Mr. McLeod's life. In lieu of flowers, please donate to the Massachusetts Society for the Prevention of Cruelty to Animals by mail at MSPCA-Angell ATTN: Donations, 350 South Huntington Ave., Boston, MA 02130, or online at www.mspca.org/donate-now. George was a compassionate animal lover. For directions or to offer online condolences, please visit www.tlcfuneralhome.com.
Amesbury MA - Rhonda Ann (Stephenson) Buckley, 58, passed away peacefully on Thursday September 26, 2019, at her home surrounded by those who loved her after her yearlong courageous battle with breast cancer. She was born May 18, 1961, in Lowell, Mass. to Harry and Doris (Pomerleau) Stephenson. A graduate of Dracut High as well the nursing program of Northern Essex Community College, Rhonda began her career in nursing before pursuing her lifelong dream and became a flight attendant for JetBlue Airways. She was feisty as she was gentle, as forthright as she was tactful, as full of wonder as she was of wisdom. Her loyalty was fierce. Her love was unconditional. Once diagnosed with breast cancer, Rhonda never relented. She never complained, maintaining a brave and cheerful outlook of an optimistic future, even thru countless chemotherapy treatments, x-rays, hospitalizations and pain. She was a fierce warrior to the very end. An extraordinary wife, mother and friend, she was equally comfortable and skilled at swinging a hammer, digging up perennials, frosting a cake, or sewing curtains, Rhonda fearlessly embraced any and all challenges life had to offer. She was especially proud of her gardens and her hand made flower boxes, being sure they were decorated appropriately for each season. She enjoyed the outdoors, whether it was racing down the slopes of Sunday River, riding horses in the Canyon de Chelly with the Navajo, or snorkeling on the beaches of Aruba. But mostly she cherished the quiet times relaxing around the backyard pool with family and friends. She considered her greatest accomplishment to be her three wonderful sons. Rhonda is survived by her husband of 36 years, Bernie; sons Cory and partner Allie, Ryan and wife Amanda, Matthew and wife Jessica, grandson Liam, grand dog Finn, mother Doris Stephenson, and brothers Steve Stephenson and wife Wendy, Arthur Stephenson and wife Susan, and her beloved chocolate lab Tank, and many relatives and friends. Death leaves a heartache no one can heal. Love leaves a memory no one can steal. Family, friends and others whose lives Rhonda has touched are invited to kindly join us for a celebration of a life well lived on Sunday October 27, 2019 from 2 p.m. to 6 p.m. at the Sylvan Street Grill, Salisbury MA. In lieu of flowers the family requests memorial donations be made to the Breast Cancer Research Fund, www.bhcrf.org, or your local animal shelter.
Essex - Alvin W. Craig, 82, husband of Caroline Craig for 59 years, passed away on September 25, 2019, after a brief illness. Al was the son of Murdice and Gladys Craig. He was born in Durham, Maine, and graduated from Lisbon Falls High School. After his marriage in 1960, he and Caroline moved to Essex and have enjoyed living there their entire marriage, making many friends along the way. His first employment was at Varian, where he began as apprentice machinist, advancing to experimental machinist. Two years of night school gave him the credentials to teach his trade. The next 18 years he taught at Greater Lawrence Regional Vocational High School and was a strong influence for good for many of his students. At Topsfield Fair he found his true calling and served as General Manager for 20 years, bringing a fresh perspective to the educational and agricultural departments of the fair. His love of draft horses led him to bring a draft horse show to the fair, and it is still a major event during fair week. He will be remembered as a man of integrity and generosity, and as a skilled mediator. Al served on the boards of Farm Bureau, Essex County Co-op, Essex Technical School, and Essex County Greenbelt, and was involved in local 4-H. Along the way, he was a proud member of Rotary and an honorary member of the Myopia Driving Club. Al was a founding member of the Yankee Draft Horse Association and Fairhaven Christian School. Al was noted for his love of the land, draft horses, cows, and tractors. He was fortunate to live at Cogswells' Grant for 46 years, where he had all the land he wanted to be a farmer. In addition to his wife Caroline, Al is survived by his son Barton and daughter-in-law Sheila of Providence, R.I.; his daughter Lisa Kriz and son-in-law Glenn Kriz, both of Ipswich; and his grandchildren Douglas Kriz, Sophie Craig, and Bridget Craig. He is also survived by his sister Lucille Anderson of Derry, N.H.; and many nieces and nephews. The family extends special thanks to the care givers at Beverly Hospital and Kaplan House in Danvers. A memorial service will be held at the First Congregational Church of Essex at 11 a.m. on Saturday, October 19. Family and friends are respectfully welcomed. All other arrangements will be private, and under the direction of the Whittier-Porter Funeral Home of Ipswich. Flowers are welcomed, or donations may be made in Al's name to the steeple fund at First Congregational Church of Essex, P.O. Box 275, Essex, MA 01929. To send a condolence to his family, please visit www.whittier-porter.com.
Newburyport - Margaret "Peg" Marsh (Newell) died peacefully on October 9, 2019 at the age of 95 joining her loving (predeceased) husband of 67 years and her daughter, Patricia. Peg was born on June 17, 1924 in Newburyport, MA to the late John and Sarah (Sadie) Newell. She was the older sister of the late Mark Newell. She graduated from Newburyport High School in 1942 where in her Yearbook she was remembered as Peggy and as "having a friendly way and a merry laugh to keep up with her fast roller skating". At NHS she had her first experience with drafting as the only female in the class. She and three other classmates made a blueprint of Newburyport which to this day hangs in the Library at NHS. She later worked as a draftswoman at GE in Lynn, and the Portsmouth Naval Shipyard in Kittery, Maine Peg married J. Franklin Marsh of Malden, in 1945 and raised four children in Newburyport. Peg is survived by her son, Larry Marsh and his wife Patti of West Newbury; her daughters, Jeanmarie Marsh and Karen Marsh of Newburyport; her grandchildren, Courtney Jones and her husband Matt of Eagle, CO and Jared Marsh and his wife, Deborah of Somerville, MA; and her great-grandchildren, Brady and Connor Jones. A great joy for Peg were Brady and Connor. Though they live many miles away she was able to partake in their busy lives through videos, Facebook, and frequent visits back east. Peg was proud of her Irish Heritage visiting her relatives "over the pond" many times and in return hosting them in Newburyport till the present day. She loved her city and enthusiastically worked the polls for many years. She also served as secretary of the Class of 1942 and helped organize numerous class reunions. Peg is remembered as a loving, supportive and dedicated mother and friend lending an ear for hours to many, giving them advice of hope and trust from above. She was a faithful, devoted Catholic, an active parishioner at Immaculate Conception and a member of the Ancient Order of Hibernians. She volunteered in the Parish School PTO serving at school lunches and church Bingo. As an accomplished seamstress she was head of the "Apron Table" at the IC Christmas Bazaar for many years. Peg treasured her memories from her pilgrimages with the church to The Holy Land, Rome, and Medjugorje. References to Medjugorje brought a great smile to her face in her last days. She served as a Eucharistic Minister for over 17 years. Her favorite assignment was Port Healthcare where she later resided until her passing. Peg and her family are grateful to all those who cared for her. Even in her state of declining health Peg accepted her long life, keeping her faith and her sense of humor to the end. She will be greatly missed by those who loved her. Family and friends may call on Tuesday October 15, 2019 from 10 to 11 a.m. at the Twomey, LeBlanc, & Conte Funeral Home 193 High St. Newburyport, MA 01950. THERE IS NO LONGER ANY PARKING AVAILABLE BEHIND THE FUNERAL HOME PER ORDER OF THE CITY OF NEWBURYPORT. Her Funeral Mass will follow in Immaculate Conception Church at 11:30 a.m. with burial at St. Mary Cemetery, both in Newburyport. In lieu of flowers, gifts may be made in memory of Peg to her favorite charities: The Jimmy Fund www.jimmyfund.org/gift.or Lazarus House (978) 269-5215, or email stewardship@lazarushouse.org or a charity of your choice. For directions or to offer online condolences please visit www.tlcfuneralhome.com.
Newburyport - Priscilla Nancy Smith, 86, died Tuesday evening October 8, 2019 at Beth Israel Deaconess Medical Center in Boston. She was born in Newburyport on August 18, 1933 to the late Louis and Pauline (Haley) Canepa. Raised and educated in Newburyport she was a graduate of Newburyport High School Class of 1951. She continued her education graduating in 1954 with her Nursing Degree from The Peter Bent Brigham School of Nursing. She was employed for a short time as an RN, before marrying her husband of 65 years David Smith and became a stay at home mom. Priscilla enjoyed traveling with her husband, they loved Bermuda and would visit 2 and 3 times a year. Priscilla was described as a "Campfire" everyone loved to gather around her and spend time, especially her grandchildren. Priscilla is survived by her husband David Smith of Newburyport; children, D. Michael Smith of Seabrook, Jeffrey A. Smith of Newburyport, and Paula Kelley and her husband Michael of Newburyport; grandchildren, Sean, Sonya, Thomas, Kristina, Anthony, Tori, David, Jack, and Molly; great grandchildren, Dylan, Kyver, Iona, and Wyatt; brother in law Fred Smith of Williamsburg, Va.; as well as several nieces, nephews, and cousins. She also leaves behind her dear friends, Muffin and Wendy who meant the world to her. Family and friends are invited to Priscilla's Funeral Mass at 9 a.m. on Saturday October 12, 2019 at Immaculate Conception Church. Burial will follow at St. Mary Cemetery in Newburyport. The Twomey, LeBlanc, & Conte Funeral Home 193 High St. Newburyport, MA 01950 is assisting Mrs. Smith's family with her funeral arrangements. To directions or to offer online condolences please visit www.tlcfuneralhome.com.
Haverhill, MA - Thomas W. Quigley of Haverhill, passed away peacefully at his home Oct 7, 2019. He was born in Chelsea, Mass. on August 1, 1948, son of the late Wilmer and Beatrice (Forbes) Quigley. Thomas and his family lived in Amesbury, Mass. for over 30 years. After a long and successful career in the newspaper industry (including The Salem News) he retired from Fosters Daily Democrat. He was an avid golfer, hiker, chess player and a lifelong New England Patriots fan. A master carpenter and handyman, there was nothing he couldn't fix or help his friends and family build. He loved spending time with his family and will be remembered for his tireless dedication to those he cared for. He was promoted to Grandpa two years ago and spent the last years of his life being wonderful at the job. Tom was loved and will be dearly missed by all who were blessed to know him. He is survived by his loving wife of 51 years, Marilyn (Marchessault) Quigley; two sons: Thomas S. Quigley and wife, Julie Quigley of Seabrook N.H., Christopher J. Quigley and wife Melissa St. Peter of Nashua, N.H. as well as the joy of his life, his grandson, Liam. Additionally, his cousin Maureen Burke, several nieces and nephews and a lifetime of best friends. There will be a private family service held. In lieu of flowers, contributions can be made to The American Cancer Society.
Haverhill, MA - Mary C. (Burrell) Valenzi, age 59, of Haverhill, passed peacefully, early Friday morning, October 4, 2019, at Baker Katz Nursing Home with her family at her side, after a long struggle with Hungtington's disease. Born in Amesbury, August 16, 1960, she was the daughter of Norman Burrell of Amesbury and the late Barbara (Bunnell) Burrell. Mary loved music, going to the beach, relaxing with a fine cup of coffee, was an avid Patriots fan, and truly treasured all the wonderful time spent with her family and friends. She is survived by her mother-in-law, Ann Dwight of Salem, Mass.; father of her children, Mark Valenzi; two sons, William Valenzi and companion Ashley Papkey, and Dylan Valenzi and wife Chantel, all of Amesbury; her daughter, Caitlin Valenzi, and significant other Bryan Zwicker of Salem, N.H.; two granddaughters, Evelyn Valenzi and Aubrey Valenzi; her brother, Robert Burrell of Amesbury; her sister, Stella Bomba and husband Dennis of Merrimac; along with extended family and dear friends. She is predeceased by her brother, William Burrell. Funeral services and burial will be private for the family. In her honor, kindly consider making a donation to Huntington's Disease Society of America, HDSA, 505 8th Avenue, Suite 902, NY, NY 10018. Arrangements are by Paul C. Rogers Family Funeral Home, 2 Hillside Avenue, Amesbury.