www.newburyportnews.com - RSS Results in news/local_news of type article
www.newburyportnews.com - RSS Results in section(s) news/local_news only for asset type(s) of article
17 Oct 2018 at 7:45am
NEWBURYPORT ? The candidates for state representative in the 1st Essex District will answer questions for almost an hour tonight, Oct. 17, in a public forum leading up to the election Nov. 6.
by By Jack Shea jshea@newburyportnews.com
17 Oct 2018 at 6:03am
NEWBURYPORT ? Mayor Donna Holaday and other city officials are eyeing a seldom-used National Guard building on Low Street as a potential permanent home for Newburyport Youth Services.
by By Jim Sullivan jsullivan@newburyportnews.com
17 Oct 2018 at 6:04am
SALISBURY ? With a marijuana retailer awaiting state approval to start selling recreational marijuana on Elm Street, voters at the fall Town Meeting will weigh in on what can be classified as an open container of the drug.
by By Jack Shea jshea@newburyportnews.com
17 Oct 2018 at 6:05am
NEWBURYPORT ? With a 3-1 vote Monday approving a plan to sell the Custom House Maritime Museum, the city?s Redevelopment Authority took a significant step toward distributing its property as it moves closer to dissolving.
by By Dave Rogers and Julie Manganis Staff Writers
17 Oct 2018 at 6:00am
SALEM ? Ronald Silverstein, a Newburyport interior decorator charged with ripping off clients for work he didn't do, pleaded not guilty to six counts of felony larceny and one count of ?being a common and notorious thief? Tuesday morning in?
by By Amanda Getchell agetchell@newburyportnews.com
17 Oct 2018 at 5:58am
NEWBURYPORT ? School Committee members began preparing Monday for an annual conference in November with the Massachusetts Association of School Committees.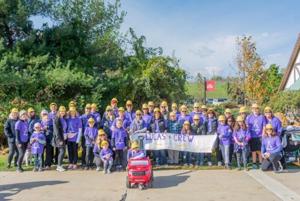 by By Amanda Getchell agetchell@newburyportnews.com
17 Oct 2018 at 5:59am
NEWBURYPORT ? Francis T. Bresnahan Elementary School students and faculty members participated in the New England Walk for Epilepsy on Sunday to support a student with epilepsy.
by By Amanda Getchell agetchell@newburyportnews.com
17 Oct 2018 at 6:00am
SEABROOK ? The Seabrook-Hampton harbor dredging project, which had preliminary engineering work done by the U.S. Army Corps of Engineers, was approved in the U.S. Senate and is awaiting President Donald Trump?s signature.
by By Dave Rogers drogers@newburyportnews.com
17 Oct 2018 at 6:02am
AMESBURY ? For decades, the city has offered employees a chance to invest in an interest-earning program overseen by a national company that is similar to 401k plans in the private sector.
by By Jennifer Solis Correspondent
17 Oct 2018 at 5:57am
NEWBURY ? Town Administrator Tracy Blais has announced that Town Landing is closed for construction through Nov. 5.
17 Oct 2018 at 3:00am
Landscaper summonsed for larceny charges
17 Oct 2018 at 3:00am
SALISBURY ? The Seacoast Alliance For Emancipation is hosting its second annual masquerade casino-style fundraiser Oct. 26 at the Blue Ocean Event Hall at Salisbury Beach.
17 Oct 2018 at 3:00am
Newburyport
17 Oct 2018 at 3:00am
On Oct. 17, 1871, President Ulysses S. Grant stopped in Newburyport en route from Boston to Portland. A cheering crowd received the former general and a band played ?Hail to the Chief.? Historian John J. Currier noted that veterans and?
17 Oct 2018 at 3:00am
NEWBURYPORT ? All evening classes at Motivate barre-cardio-cycle at 9 Prince Place will be free to attend next week, with donations accepted at the door for the benefit of the Keep A Breast Foundation and Fit 4 Prevention.
by By Jennifer Solis Correspondent
17 Oct 2018 at 12:00am
WEST NEWBURY ? As the debate heats up over the best use of the 72-acre Dunn Field, the Open Space Committee is taking a broader, more comprehensive look at resources and needs for open space and recreation in town.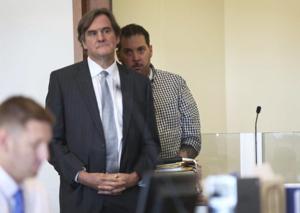 by By Julie Manganis Staff Writer
16 Oct 2018 at 6:04am
SALEM ? A Salisbury rape suspect is expected to be indicted soon in a thwarted murder-for-hire plot in which he allegedly attempted to solicit the killings of two victims and the mother of one of them, a prosecutor said Monday.
by By Amanda Getchell agetchell@newburyportnews.com
16 Oct 2018 at 6:05am
SEABROOK ? Public safety officials and selectmen continued their discussion Monday of the need to place lifeguards on Seabrook Beach, drafting four possible solutions to improve safety.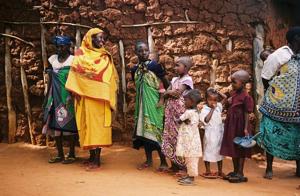 16 Oct 2018 at 5:58am
NEWBURYPORT ? The 26th annual African Dinner and Cultural Night to benefit programs sponsored by Newburyport?s sister city organization, the Greater Newburyport/Bura Alliance, is planned for Saturday at 6 p.m. at Annunciation Greek Orthodox Church on Harris Street.
by By Jim Sullivan jsullivan@newburyportnews.com
16 Oct 2018 at 5:59am
AMESBURY ? Parents of teenagers looking to improve the quality of communication with their kids may want to head to Amesbury High School for some #RealTalk on Wednesday evening.
by By Jennifer Solis Correspondent
16 Oct 2018 at 6:00am
WEST NEWBURY ? The Planning Board is holding back-to-back public hearings today on proposed changes to zoning bylaws that voters would consider at a Special Town Meeting later this month.
by By Dave Rogers drogers@newburyportnews.com
16 Oct 2018 at 6:01am
NEWBURYPORT ? One of the busiest cut-through streets in the community could soon see some relief if city officials follow through in their offer to install a flashing speed sign and other traffic-calming measures.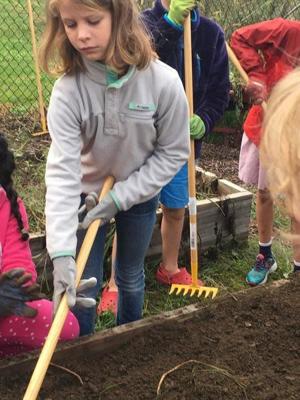 by By Jennifer Solis Correspondent
16 Oct 2018 at 6:02am
WEST NEWBURY ? In his poem ?The Garden That I Love,? English poet Alfred Austin claims that ?to nurture a garden is to feed not just the body, but the soul? ? and after a season of digging, planting, weeding?
16 Oct 2018 at 3:00am
NEWBURYPORT ? Family members, friends and colleagues of Sean Perkins are establishing the Sean Perkins Foundation to ensure that his generous, kind and caring legacy will live on.
16 Oct 2018 at 3:00am
NEWBURYPORT ? Educator and historian Lee Thomas presents a Village Talk, ?The Life and Times of Abraham Lincoln,? on Wednesday from 1 to 2 p.m. at the Newburyport Senior Community Center, 331 High St.
16 Oct 2018 at 3:00am
NEWBURYPORT ? Author Elizabeth F. Fideler discusses her latest work Thursday from 7:30 to 9 p.m. at Emma Andrews Library.
16 Oct 2018 at 3:00am
Newburyport
16 Oct 2018 at 3:00am
In 1888, Anna Jaques Hospital, then located at the corner of Broad and Munroe streets, established a training school for nurses. In 1896, a home for nursing students was built and dedicated in memory of Lucy (Moseley) Muzzey.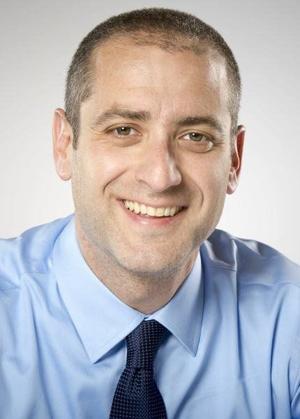 16 Oct 2018 at 3:00am
BOSTON ? Dr. Robert Slocum of Coastal Medical Associates recently completed the Linde Family Fellowship Program for primary care leadership at Beth Israel Deaconess Medical Center.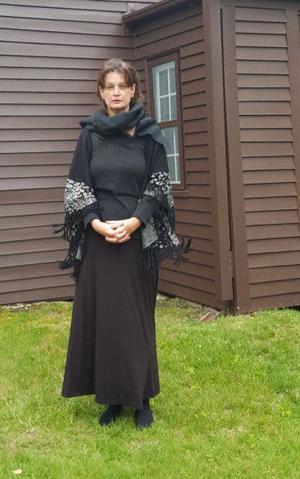 16 Oct 2018 at 3:00am
AMESBURY ? The John Greenleaf Whittier Home Association will host the ninth annual Celebrating Whittier event on Saturday from 5:30 to 8 p.m. at Union Congregational Church on Pointe Shore.
by By Jennifer Solis Correspondent
16 Oct 2018 at 3:00am
WEST NEWBURY ? Take a break to enjoy the colorful sights and sounds of fall on a hike of the farmlands and forestry of the Dunn property.
by By Dave Rogers drogers@newburyportnews.com
15 Oct 2018 at 6:04am
PLUM ISLAND ? One of the many advantages of living on Plum Island is the feeling of independence that comes from being separated from the rest of Newbury and Newburyport. But it?s that separation that can also make living there?
by By Jack Shea jshea@newburyportnews.com
15 Oct 2018 at 6:05am
NEWBURYPORT ? A discussion at City Hall on Thursday will cover the frequent release of untreated sewage into the Merrimack River during storms, an issue that has alarmed residents of the city and other riverside communities in recent months.  
www.newburyportnews.com - RSS Results in news/lifestyles,news/lifestyles/* of...
www.newburyportnews.com - RSS Results in section(s) news/lifestyles,news/lifestyles/* only for asset type(s) of article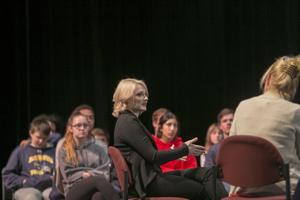 by By Judy Wakefield jwakefield@northofboston.com
17 Oct 2018 at 4:06pm
The last time that Andover?s Katie LaMark stepped onto a Boston stage, she was playing the charismatic performance artist Maureen who leaves her boyfriend for a girlfriend in the rock opera ?Rent.?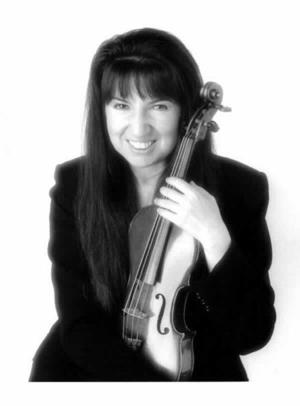 by By Gail McCarthy Staff Writer
17 Oct 2018 at 3:00pm
When Danielle Maddon, concertmaster of the New England Philharmonic, first laid eyes on the block prints of Gloucester?s Folly Cove Designers, she heard music from the world?s most celebrated composers flow through her mind.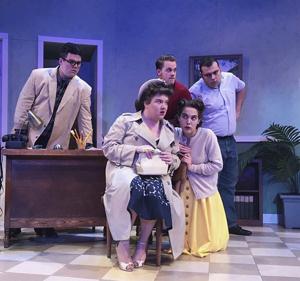 by By Will Broaddus wbroaddus@northofboston.com
17 Oct 2018 at 3:00pm
?Harvey? is a play about an affable man whose best friend is a tall white rabbit.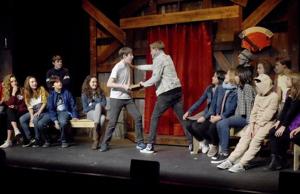 17 Oct 2018 at 2:08pm
Scary and silly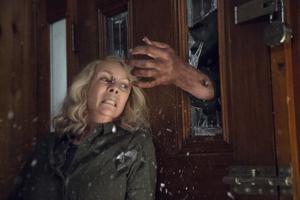 by By Jake Coyle Associated Press
17 Oct 2018 at 2:00pm
With hollow eyes and sagging cheeks, the flabby white mask of Michael Myers is horror?s great blank slate. Project your fears here, it says.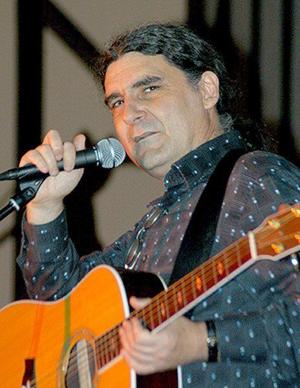 17 Oct 2018 at 3:00am
BYFIELD ? Singer, songwriter and storyteller Don White performs at 7 p.m. on Saturday at the Byfield Community Arts Center.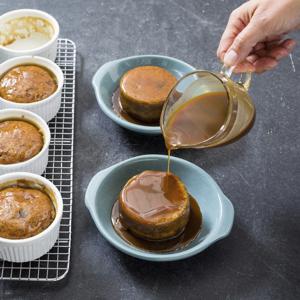 by By America's Test Kitchen
16 Oct 2018 at 3:00pm
What the Brits call a ?pudding? is not pudding by American standards. Rather, it?s a rich, spongy date cake that?s steamed to give it a dense, moist texture.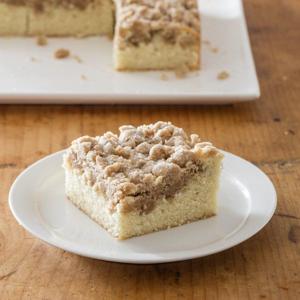 by By America's Test Kitchen
16 Oct 2018 at 3:00pm
The essence of crumb cake is the balance between the buttery cake and the thick, lightly spiced topping.
by By America's Test Kitchen
16 Oct 2018 at 3:00pm
In our opinion, gingerbread is only worth eating if its flavor is unmistakably bold and spicy.
by Tim's Tips Tim Lamprey
16 Oct 2018 at 2:48pm
The cold weather of October has arrived, and it is time to winterize your trees, shrubs and perennials. Let me tell you two reasons that you need to do this project soon.  
The Daily News of Newburyport: All Categories
Listings for All Categories on The Daily News of Newburyport
16 Oct 2018 at 5:00pm
Merrimac, MA - Joyce E. (Daniels) Armstrong, age 78, died peacefully, Friday afternoon, October 5, 2018, at Port Healthcare Center in Newburyport. She was the devoted wife of the late Norman W. Armstrong, who died September 23, 2015. Daughter of the late Harold M. and Anna G. (Eaton) Daniels, Joyce was born in Newburyport on June 3, 1940, and was a graduate of Pentucket Regional High School. For many years Joyce worked in the cafeteria of the Helen R. Donaghue School in Merrimac, and had been a longtime member of the Merrimac Couplings. She was the loving mother of Bonnie L. Freeman and husband Glen and Wayne Armstrong and wife Della all of Merrimac; and very proud grandmother of Nicole and Jessica Freeman; dearest aunt to Bruce, Donna and Linda, who are the children of her deceased brother, Robert Daniels, and was aunt to countless nieces and nephews from her husband's side of the family. She also leaves behind her sisters-in-law and brother-in-law, Sandra Noone, Patricia Minihan, Darlene Armstrong, Clifton Bixby and Dianne Daniels. Joyce will continue to live in the hearts of everyone who was part of her life. Visiting hours will be Monday, October 22, 2018, from 4 to 8 p.m., at Paul C. Rogers Family Funeral Home, 36 West Main Street, Merrimac. Burial in Locust Grove Cemetery, Merrimac, will be private for the family. Donations in memory of Joyce may be made to the Merrimac Fire Department, 16 East Main Street, Merrimac, MA 01860.
16 Oct 2018 at 5:00pm
Kensington, NH - Paul Edmond LeBlanc, 58, passed away unexpected on October 12 at his home in Kensington, N.H., with his brother Charlie at his side. He was born in Amesbury on June 20, 1960, the ninth of eleven children. He was predeceased by his father, George E. LeBlanc in 1987; and his mother, Antoinette (Tonie) M. (Belliveau) in 2006; and one nephew, Timothy R. LeBlanc in 1981. He is survived by his two sons, Brandon, 33, of Newton, New Hampshire, and Jeremy, 30, of Tampere, Finland, along with ten brothers and sisters, Carol A. Collier and husband John of Venice Island, Fla., Diane M. Haughton and husband James of Wakefield, N.H., Richard A. and partner Terri of Methuen, Mass., Anita L. Gabree of N. Hampton, N.H., Allen G. and wife Teresa of Colorado Springs, Colo., Charles J. and wife Susan of Kensington, N.H., Joseph E. and partner Donna of Church Point, N.S., Susan L. Johnstone of Harrisonburg, Va., John D. and partner Barbara of Swansboro, N.C., David E. and partner Becky of Epping, N.H.; 27 nieces and nephews; plus great-nieces and great-nephews; many friends and numerous American and Canadian cousins. He attended Sacred Heart and Amesbury Public Schools, graduating in 1978, where he was active in hockey, which he loved, was a boy scout and was a local paper boy. He was a member of the Carpenters Union Local 33 and worked in and around Boston for years. He lived in Amesbury most of his life before moving to New Hampshire. Paul was very active in sports, playing hockey in high school, coached youth baseball for many years, and enjoyed many rounds of golf with his brothers, friends, and Union brothers. He was loved by his sons, friends, family, and we will miss him very much. A funeral service for Paul will be held this Saturday, Oct. 20, 2018, at 11 a.m., at the E.V. Jutras & Sons Funeral Home, 118 Friend St. in Amesbury. In lieu of flowers, memorial donations may be made in his name to "Our Neighbors Table," P.O. Box 592, Amesbury, MA 01913.
16 Oct 2018 at 5:00pm
Palm Bay, FL - Barbara Romaine (Waitze) Harnch, "Bubbe," 93, of Palm Bay, Fla., and Barefoot Bay, Fla., and former longtime resident of Newburyport, passed in the loving presence of her family at the Life Care Center of Palm Bay on Monday, October 15, 2018. She was the devoted wife of the late Harold S. Harnch, who died September 29, 1994. Born in Haverhill, November 30, 1924, Barbara was the youngest of six children of the late Ruben and Ida (Bischotsky) Waitze, and was a graduate of Yorkville High School in Yorkville, New York. As the proud mother of six girls, she attained her hairdressers license while enrolled in trade school in high school and worked as a hairdresser while putting Harold through hairdressing school. An amazing Mom and "Bubbe" to all her grandchildren, great-grandchildren, and children's friends, Barbara was a former member of Congregation Ahavas Achim of Newburyport, Sisterhood and Hadassah. After moving to Florida, she became a member of the Barefoot Bay Golf Course where she spent hours golfing and doing what she loved, along with volunteering at the Sebastian River Medical Center. Barbara resided in Barefoot Bay, Florida, close to 20 years, before moving to the Life Care Center in Palm Bay. A life filled with endless, wonderful memories will be forever treasured by her daughters, Deborah T. Perguson, Robin S. Pike, Phyllis A. Eichhorst and husband James, April L. Harnch-Ruane and Ilene M. Harnch-Grady and husband Thomas; her son-in-law, Michael Kent; as well as by her grandchildren, Jennifer, Sarah and husband Marty, Erik and wife Stephanie, Rachael and husband David, Ryan, Robert, Melissa and husband Joshua, Katelyn, Danielle, Corey and Ava; and great-grandchildren, Marisa, Jesse, Madison, Avery, Levi, Jacob, Jared, Dylan, Reagan, Hallie, Bayla and Tucker; and her countless nieces and nephews, and extended family members. In addition to her parents and her husband, Harold, Barbara was predeceased by her five siblings; son-in-law, Charles; and grandson Michael; and treasured angel and daughter Pamela. Funeral services will be held at the Congregation Ahavas Achim, 53 1/2 Washington Street, Newburyport, on Thursday, October 18, 2018, at 12 p.m., followed by burial in the Newburyport Hebrew Cemetery in Salisbury. Family and friends are welcome to sit shiva at the home of Phyllis Eichhorst, 13 Hart Road, Newburyport, MA 01950, 5 to 8 p.m. Minyan services will be held at 5:30 p.m. In lieu of flowers, donations in her memory may be made to "Healing Hearts with Horses," 186 Bachelor Street, West Newbury, MA 01985. Arrangements are by Elliott, Woodworth & Rogers Family Funeral Home, 35 Green Street, Newburyport.
15 Oct 2018 at 5:00pm
Newburyport, MA - Evelyn "Jean" Norton, age 88, passed away peacefully at High Pointe House in Haverhill, Mass., with her family at her side. Jean was born on September 17, 1930, in Painted Post, N.Y., the second of four children born to Lyle and Leona McConnell. She lived and attended school in Woodhull, N.Y., before moving to Rochester, N.Y., where she earned her associate degree from the Rochester Business Institute. Jean is survived by her husband of 68 years, Paul W. Norton; two daughters, Debra Norton Schnall, Audrey Norton McCarthy (Daniel); grandchildren, Michael Norton (Boni), Hayley Schnall, Katelyn, Micaela, Daniel Jr., John McCarthy; and great-granddaughter Abigail Norton. Jean was predeceased by her son, David Norton; and son-in-law, Robert Schnall. The family would like to thank the caregivers and staff at High Pointe Hospice House for their kindness and dedication during this very difficult time. At Jean's request, there will be no services. Arrangements are by Elliott, Woodworth & Rogers Family Funeral Home, 35 Green Street, Newburyport, MA 01950.
14 Oct 2018 at 5:00pm
Los Angeles, CA - Richard Thomas Green III—originally from Marblehead, Massachusetts, and also known as Tom Green, Tomas Verde, and Funcle Tommy—passed on August 4, 2018, at his home, to the heartbreak of his family, many friends, the cats he adored, and his love, Jessica. He is survived in Newburyport by his parents, Richard Thomas Green (Tom) and Caroline Gillissen Green; his sister Gigi Green; brother-in-law Peter Twichell; and nephews Finn Twichell and Caelan Twichell; and in LA, by his life partner Jessica Lauren Seymour. He also leaves vast extended families of both Greens and Gillissens. Creative, generous, and energetic, Tomas was an inventive art director, fabricator, and set builder, who created performance spaces, vehicles, clothes, and props for film and TV in LA. From his warehouse design shop, Lucky 13, he created an amazing Day-of-the-Dead bus featured in Fergie's "La La LA" video (https://youtu.be/GLyP0B2Q-R4), and a gigantic trompe-l'oeil set for Rap of China, one of China's largest reality shows. On the side, he also constructed "art cars" for the Burning Man festival. He came to understand that his role in the world was to "share the gift of play, with adults so they remember, and with children so they never forget." Growing up in Marblehead, and working through the years in NYC, the U.S. Virgin Islands, and LA, he was introduced to the construction trades by his beloved Uncle Pete. He dazzled his two nephews with unpredictable Cat-in-the-Hat-like visits that included new gadgets, jokes, rubber chickens, and once, a giant pink bunny costume. There was truly no one like Tommy Green, and he will be greatly missed. A celebration of Tom's life will be held on Thursday, October 25, at 4:30 p.m., at Saint Paul's Church, 166 High St., Newburyport.
14 Oct 2018 at 5:00pm
Newburyport, MA - Linda Lee (Betts) Ouellette, a longtime Amesbury resident, passed away on October 8, 2018, at Country Center Health in Newburyport. Born in Haverhill, Mass., on September 27, 1948, she was the daughter of the late Everett and Florence (Glidden) Betts. She was the wife of the late Paul J. Ouellette who passed away in 1999. She was a noted artist and enjoyed the Newburyport art scene during the 1970s. She also enjoyed spending time with her family. She is survived by her daughter Mary Ann Ouellette and her partner Jay Goldthwaite; her grandson Lucas Goldthwaite; and her brothers, Everett "Bubba" Betts Jr., Alan Betts and his wife Debbie, Larry Betts and his wife Judy, and Scotty Betts. He was the brother of the late John Betts. A graveside for family and close friends will be held on Thursday, October 18, 2018, at 10 a.m., in the St. Joseph's Cemetery in Amesbury. Are under the direction of the E.V. Jutras & Sons Funeral Home in Amesbury.
14 Oct 2018 at 5:00pm
Byfield - Katherine Ann Fudge, 67, died Friday evening October 12, 2018, at Lahey Clinic in Burlington. She was born on May 15, 1951, in Cambridge, Mass., to the late Gerald A. and Dolores (Noble) Laidley. She was raised and educated in Cambridge, graduating form Matignon High School before continuing her education at the UMass Amherst. Katherine was employed by Tufts University her whole working career, rising to the position of Assistant Bursar before retiring in 2016 after 44 years. During her career Katherine was highly respected in her field by her associates as well as her employers. In 1978 Katherine married her husband Frank and the couple recently celebrated 40 years of marriage. She enjoyed traveling and was an avid reader. A highly intelligent lady, Katherine had a studied knowledge of film and the arts. Katherine is survived by her husband Frank Fudge of Byfield; siblings, Gerald Laidley and his wife Joanne of Cambridge, Donna Laidley and her husband Michael Corliss of Tilghman, Md., Thomas Laidley and his wife Joyce of Everett, Mass., Laura Moro and her husband James of Windham, N.H., Paul Laidley of North Reading, Mass., and Dianne Fournier and her husband Steven of Malden, Mass., as well as many nieces and nephews. Family and friends may call on Wednesday, October 17, 2018, from 4 to 8 p.m., at the Twomey, LeBlanc, & Conte Funeral Home, 193 High St., Newburyport, MA 01950. Parking available behind the funeral home. Her funeral service will be celebrated in the funeral home on October 18, 2018, at 10:30 a.m., followed by burial at Oakhill Cemetery in Newburyport. In lieu of flowers, memorial contributions may be made in Katherine's name to the American Diabetes Association, P.O. Box 15829, Arlington, VA 22215 by mail, or online at www.diabetes.org. For directions or to offer online condolences, please visit www.tlcfuneralhome.com.
11 Oct 2018 at 5:00pm
Newburyport - David M. Jones passed away peacefully on Sunday, October 7, 2018 after a long illness. He was surrounded by his loving wife, Karen, son, Daniel, and brother, James. He was born on October 21, 1948 in Canton, Ohio to the late James and Frances Jones. Before retiring he served as Executive Director of the International Program at Partners HealthCare. Earlier in his career he worked in fundraising at Tufts University and Massachusetts General Hospital. He received his undergraduate degree from La Salle University and graduate degree in history from the University of Virginia. Since childhood, David brimmed with wanderlust. He dreamt of traveling the world, and had the good fortune to realize that dream, traveling to dozens of countries on five continents. David did not just travel to these destinations, but immersed himself in their cultures, customs, and history. He was truly a world traveler, something he never took for granted. Left to cherish his memory is his wife of 30 years, Karen Jones, his son, Daniel G. Jones, his brothers and sisters and their spouses, Daniel T. Jones, John Jones, Martha and William Cook, Rebecca and Eric Maxin, and James Jones. He was predeceased by his sister and brother, Jennifer Bailis and Michael Jones. He will be fondly remembered by his nine nieces and nephews, 10 great-nieces and nephews and countless friends. Family and friends may call on Monday October 15, 2018 from 5 to 8 p.m. at the Twomey, LeBlanc, & Conte Funeral Home 193 High St. Newburyport, MA 01950. Parking available behind the Funeral Home. David's Funeral Mass will be celebrated at 10:30 a.m. on Tuesday, October 16, 2018 at Immaculate Conception Church in Newburyport. Burial will be private at a later date. The family welcomes memorial contributions to Essex County Greenbelt www.ecga.org. Flowers are gratefully appreciated. For directions or to offer online condolences please visit www.tlcfuneralhome.com.
11 Oct 2018 at 12:41am
Groveland MA - Gordon W Brown of Groveland, passed away peacefully in his home of 50 years surrounded by family on Monday, October 8, 2018. He was born in Newton on March 18, 1928 but lived and attended high school in Wellesley. Gordon was drafted into the military in 1950 during the Korean War and served 2 years with the 175th Military Police Battalion stationed in Germany. He remained close with many of his platoon mates and helped to organize and later enjoyed attending yearly reunions up until last year at the age of 89. Thanks to the GI Bill, Gordon attended Salem Teachers College where he met the love of his life, Jane (Codwise) Brown. He graduated Magna Cum Laude in 1958 just before his wedding to Jane. Gordon taught at Endicott Junior College for seven years while also holding other part time jobs and attending Suffolk Law School at night. He then taught at North Shore Community College for 30 years while practicing law in Beverly. Gordon always loved to write and when he began teaching business law, he didn't like any of the textbooks so he decided to write his own and had many books published over the next decade. While all this was happening, Gordon and Jane were also starting an ever expanding family. They had five children in six years and then one more for good luck seven years later. Family was what mattered most to both Gordon and Jane. Some of their happiest memories were the cross country camping trips taken as a family pulling a trailer to California and back. After so many years of working hard, Gordon cherished his retirement years when he and Jane could spend the winter together in Florida with new and old friends along with children and grandchildren who visited them often. Gordon loved walking on the beach, but also kept busy researching genealogy and writing his memoirs which he published in a 660 page book full of pictures and stories of his amazing life to share with his family and friends. He had the most positive attitude about everything and would give unconditional love to all he knew. He had macular degeneration but never once complained and was always ready with a smile and a joke to brighten your day. He loved to listen to music and dance and as he got older he loved to sit by the fire and say "I can't hear, I can't see, I can't walk but I'm just wonderful!" He felt truly blessed with all that life had given him. Gordon is survived by his loving wife of 60 years, Jane. He also leaves behind two brothers and their wives; Alan and Lois Brown of Natick, MA and Robert and Jacque Brown of San Marcos,Texas and a sister, Natalie Nichols of Hartland, Maine. He is also survived by his six children and their spouses: Steven and Linda Brown of Sandown, NH, Matthew and Jan Brown of Groveland, Deborah and Michael Regan of Cumberland,ME, Jennifer and Harbir Sekhon of Oldsmar, Fla, Timothy and Celeste Brown of Salado, Texas and Dave and Mary Brown of Newburyport. Finally he was blessed with 14 grandchildren, Josh, Kaleigh, Chris, Ryan, Corey, Emily, Connor, Camden, Melanie, Millin, Kurrun, Nicholas and Gabrielle Jane. He was predeceased by his grandson Patrick. Services will be held on Tuesday Oct 16th at 10:30 a.m. at St James Episcopal church, 121 Washington St in Groveland, where Gordon was a longtime parishioner. Burial will follow at Riverview Cemetery at 165 Main St in Groveland. There will be a reception and calling hours at Shea's Riverside Restaurant at 122 Main St in Essex from 1 to 3:30 p.m. In lieu of flowers, donations can be made to St James Episcopal Church in Groveland in Gordon's memory.
11 Oct 2018 at 12:40am
South Kingstown, RI - David John Cook, 88, of South Kingstown, passed away on Tuesday, October 9, 2018. He was the husband of the late Alma I. (Jones) Cook. Born in Newburyport, MA, a son of the late Arthur and Helen (Brooks) Cook. Mr. Cook, an Air Force Veteran, met and married Alma Jones while serving in London. He lived in Ware, MA for over forty years before moving to RI. While living in Ware, Mr. Cook was a member of the Knights of Columbus, he coached little league, served on the School Committee, and raised five children. He was an avid fisherman, often found trout fishing at the Swift River and the Quabbin Reservoir, and salt water fishing on Plum Island in Newburyport. Mr. Cook also loved a good cigar, a good book and his many dogs over the years. Mr. Cook was an educator for the Springfield School Department for many years before retiring. He taught a range of subjects throughout his career, however, he was particular grateful for the opportunity to lead a unique program designed for gifted children of under privileged families. He received many letters from these children expressing their gratitude years later. Mr. Cook is survived by his children, Lianne Cook of Gloucester, MA, Susan Cook Beaudoin of South Kingstown, RI, David Cook of Peabody, MA, James Cook of Blackstone, MA and Beth Cook of Fall River. He also has nine grandchildren; Nicholas, Brian, Olivia, Gwen, Jamie Elizabeth, Ethan, Abigail, Leah and Nate. His funeral will be held on Saturday, October13, 2018. Visiting hours are from 10 to 11 a.m. in the Avery-Storti Funeral Home, 88 Columbia St., Wakefield, with a Mass of Christian Burial celebrated at 12 noon in St. James Chapel, 2079 Matunuck School House Rd., Charlestown. Burial will be private. In lieu of flowers contributions may be made to St. Jude Childrens Hospital, 501 St. Jude Place, Memphis, TN 38105-1942. For guest book and condolences, averystortifuneralhome.com.
10 Oct 2018 at 5:00pm
Newburyport - R. Sean Perkins, 39, died at his residence in Newburyport on October 6, 2018. He was born in Newburyport on May 24, 1979, to Raymond A. Perkins and the late Elizabeth (Kelleher) Perkins. Sean was raised and educated in Newburyport, graduating from Newburyport High School, class of 1998. During his high school years Sean was a four-year varsity stand-out first baseman for the Newburyport Clippers baseball team. Playing alongside his friend Grant Smith, Sean and Grant set many Clipper baseball records. He was an all-star his sophomore year, was all-league his junior and senior years and was a two-time Bay State Games player his junior and senior years. He was also chosen to play in the Agganis Games. He had baseball scholarship offers from over 200 universities and colleges to play baseball, but instead decided to further his education graduating from Merrimack College, class of 2002.  Sean's drive to be in the Real Estate business began in college, interning at Stone Ridge Properties at the age of 21. He continued his career with Stone Ridge Properties for 16 years, becoming an owner in 2010. Sean enjoyed working with his dad and just being with his dad, playing golf, riding his motorcycle, and watching and attending the games for the New England sports teams. He especially enjoyed spending time with his sister Alex, brother-in-law Todd, and his nephews Travis and Trevor. His highlight each year was his annual trip to Arizona with his father to attend spring training baseball games, where they made many lifelong friendships. In addition to his father, Raymond A. Perkins, Sean is survived by his wife, Diann May of Newburyport; and his sister Alexandra Perkins Carpenter, her husband Todd of N.C., as well as nephews, Travis and Trevor Carpenter; his uncle Walter J. Perkins and his wife Maria; his aunt Margaret McClure; his uncle Peter Kelleher; and many cousins. Other family members include Gary and Aprell Twombly, and Sheila and Bryon Hedley. Sean was kind, gentle, respectful, and funny. He was generous to all. The family is overwhelmed by the amount of well wishes and support they have received from friends and the public. The family is humbled and touched by the amount of people that were touched by him or just cared so much about him. Family and friends may call on Friday, October 12, 2018, from 4 to 8 p.m., at Immaculate Conception Church, 42 Green St., Newburyport, MA 01950. His funeral Mass will be celebrated at 10:30 a.m., on Saturday, October 13, 2018, at Immaculate Conception Church. Friends are asked to go directly to the Church for the Mass. Burial will be private at a later date. The Twomey, LeBlanc, & Conte Funeral Home, 193 High St., Newburyport, MA 01950, is assisting Sean's family with his funeral arrangements. In lieu of flowers, memorial contributions may be made in the near future to the Sean Perkins Foundation, the Institution for Savings. For directions or to offer online condolences, please visit www.tlcfuneralhome.com.
9 Oct 2018 at 5:00pm
Arizona - J. Randall Picard, age 39, of Glendale, Ariz., passed away peacefully at home on Monday, September 24, 2018. He was born in Minnesota on October 1, 1978, son of Randall and Charlene (Dowling) Picard, formally from Amesbury, Mass. J. attended Deer Valley High School in Glendale, Ariz., where he played football and made many lifelong friendships. J. had a passion for cooking, spent many years in the restaurant business and was currently employed at Amazon. He enjoyed playing hockey and was proud to have followed in his father and grandfather(s) footsteps. Some of the fondest moments in his life were on the ice with his father, Randi. We will always remember his warm smile and contagious laughter. Nature and animals held a special place in his heart. He was a true gamer. He loved family time and treasured his relationship with Leticia Hernandez. He will be painfully missed by all who loved him. He is survived by his parents Randi and Charlene Picard; sister Renee Picard; nieces Kathryn Jones and Holly Picard of Glendale, Ariz. A celebration of his life will be private. To keep his memory alive, please participate with a random act of kindness.
9 Oct 2018 at 5:00pm
Haverhill - Robert Beadles, 82, of Haverhill, passed away peacefully on Friday, Oct. 5, at Country Center for Health & Rehab, Newburyport. Bob also lived at the Atria Merrimack Place in Newburyport, and was formerly from Woonsocket, R.I. He was born In Clinton, Ill., on Dec. 13, 1935, the son of the late Roscoe and Rachel (Vinson) Beadles. Mr. Beadles was educated in the Clinton, Illinois, school system and graduated from Clinton High School. Upon graduation, he enlisted in the Navy and served as a gunners mate aboard the USS Shenandoah. After receiving his honorable discharge, he began his career as a machinist, eventually retiring from Anco Tool and Dye. In his free time he enjoyed his friends at the Atria, spending time with his family, and puzzle making. Robert was predeceased by his siblings, Vinson, Roscoe, Jack, Bill and Juanita. He is survived by his loving wife of 58 years, Inez (Anterni) Beadles of Haverhill; two daughters, Mary Guerin and her husband John of Haverhill, and Ann Nadeau and her husband Wayne of Jewett City, Conn.; four grandchildren, five great-grandchildren; and many nieces and nephews. Bob's family would like to extend their deepest gratitude Dr. Saira Naseer, and her staff, Country Center for Health and Rehab, and Constellation Hospice for their kindness and compassion. At his request, funeral services will be private and at the convenience of his family. Arrangements are by the H.L. Farmer and Sons Funeral Homes and Cremation Service, Haverhill and Bradford. In lieu of flowers, donations may be made to Constellations Hospice, 180 Low St., Newburyport, MA 01950. To share a memory or for more information, please visit www.farmerfuneralhomes.com.
8 Oct 2018 at 5:00pm
Byfield - Gulino, Carol H. (Hurley) of Byfield, originally from Quincy, passed away October 5, 2018, she was 65. The beloved wife of 40 years to Robert of Byfield. Loving Mother of Matthew and his partner Stacey Gudoshnik of Cambridge and Christopher and his girlfriend Liz Boucher of Somerville. Daughter of the late James and Agnes (Rayball) Hurley. Sister of James Hurley of Quincy. Carol is also survived by many nieces, nephews, and in-laws all of whom she loved as her own children, and siblings, respectively. Carol graduated from Fisher College in Boston. After raising her children, she worked for 15 years as the Associate Managing Director at a prestigious interior design firm. Prior to that she worked for several years at Newbury Elementary School as a substitute teacher. She loved working with kids and serving her community in numerous volunteer roles. Carol also served as a CCD teacher for her local parish. All friends and relatives are respectfully invited to attend a celebratory visitation between the hours of 4 to 8 p.m. on Friday in the Keohane Funeral Home, 785 Hancock St., Quincy. A Celebration of Life Service will be held in the funeral home on Saturday at 9:15 a.m. prior to the Funeral Mass in St. Ann's Church, 757 Hancock Street, Quincy at 10 a.m. In lieu of flowers, donations in memory of Carol may be made to the Massachusetts General Hospital North Shore Cancer Center, where she received excellent care for her illness, at https://giving.massgeneral.org/donate/?pid=1264 See www.Keohane.com or call 1-800-Keohane for directions and online condolences.
8 Oct 2018 at 5:00pm
North Berwick, ME - Margareta "Maggie" Starrak's journey ended on May 22, 2018, at the age of 87. She died peacefully and with grace, surrounded by family and angels. She was born in Stockholm, Sweden to Bror August and Amalia Svenson. At 16 years of age, she bravely crossed the oceans to America. During her lifetime, her adventures led her to reside in California, Canada, Michigan, Indiana, New Jersey, Massachusetts, and Maine. Maggie was incredibly creative, and displayed her talents across many media from whimsical crafts to fine art. She passed this creativity on to her children, grandchildren and great-grandchildren. She loved the Shaker saying, "Busy hands, happy heart." Maggie had a great appreciation for and love of antiques and accumulated beautiful collections. She loved the research and the search. This passion led to a 30-year career selling antiques at Salt Marsh Antiques in Rowley, Mass., where she developed many long-lasting friendships. She was quite proud of all she had learned and her many accomplishments. Margareta also shared her Swedish heritage with us all. Her Christmas smorgasbord will never be matched! She was a proud member of Birka Lodge #732 Vasa Order of America and made many friends in that community as well. Maggie was known for her wit and wicked sense of humor. Everyone who met her loved her! She will be missed most by her children: Jo-Ann Smith and her husband Antonio Duarte of Burlington, Conn.; Melissa Starrak and her fiancé William Robinson, and Gary Starrak, all of Ipswich, Mass.; and Megan Starrak of North Berwick, Maine. Also missing her greatly are her grandchildren: Jeremy Smith; Amy Jane Lewis; Scott Starrak; Vladimir, Elena, and Oliver Strattner; as well as several great-grandchildren. She was predeceased by her husband of 45 years, Richard Bonar Starrak, and her daughter and son-in-law, Donna "Meg" Strattner and Peter Strattner. Maggie leaves us rich in memories of laughs and good times. She knew no strangers, only friends. In Maggie's memory, say hello to someone you've yet to meet! Make a new acquaintance! Memorial gifts may be made in her name to Rosie's Place (www.rosiesplace.org) or the Salvation Army (www.give.salvationarmyusa.org.)
5 Oct 2018 at 5:00pm
Norfolk, VA - Ann Elizabeth Dionne, 79, passed away on September 28, 2018. She was born in Brooklyn, NY to the late Raymond and Anna Carney Webb. At a young age her family moved to Amesbury, MA where she grew up and lived for 46 years. Ann was a member of Holy Family Parish. She was predeceased by two brothers, Joseph and George Webb; sister Mary Webb; and daughter-in-law, Michelle Dionne. Left to cherish her memory is her husband of 60 years, Gerard T. Dionne; 5 children, Mark Joseph Dionne, George Gerard Dionne, Ann Marie Webb (Ed), Loretta Mae True and William Louis Dionne (Ann Marie); brother William Michael Webb (Mae); 14 grandchildren and 27 great grandchildren. The family will receive friends from 5 to 7 p.m., on Tuesday, October 9, 2018 at E.V. Jutras and Sons Funeral Home. A Mass of Christian Burial will be held at 10 a.m., on Wednesday, October 10, 2018 at Holy Family Parish in Amesbury. You may offer condolences at www.kellumfuneralhome.com.
5 Oct 2018 at 5:00pm
Newburyport, MA - Debra Lynn Shapiro passed away unexpectedly on Friday, September 7, 2018, while hiking during a trip to Arizona. She left this world doing two things she loved dearly: spending time with family and enjoying the great outdoors. Deb, as she was known by family and friends, was a beautiful, spirited person full of joy for life and love for her family. Born on February 21, 1953, in Newburgh, N.Y. to Shirley Shapiro and the late Lawrence Shapiro of Arizona, Deb received her undergraduate degree at Simmons College. She continued her education while earning a Masters in Public Health from Boston University. Early in her career, she owned an antique and vintage clothing store in the North End. She realized her professional passion while working with senior citizens, particularly those with memory loss. Her compassionate work and dedication to this senior population earned her many awards throughout her career. Most recently, Deb served as the Director of the Memory Loss Program at Avita in Newburyport. She truly had a gift for working with these clients who were so close to her heart. Deb was a vibrant member of the Newburyport community and of the First Religious Society Unitarian Universalist Church. She enjoyed creative endeavors, participating in community theater and raising her beautiful voice in song in the choir. She was a colorful soul who adored singing, much like the birds in nature she so enjoyed watching. Her light shined brightly on all she met. She had a way of inspiring others with her energy and passion for all her pursuits. Deb lived a life full of love: she loved her daughter, Lily; she loved her family and friends; she loved the beach; and she loved nature. Her free spirit and loving presence will be forever missed by her mother, Shirley of Arizona, her daughter, Lily Carpenter of North Carolina, her sister Marta Shapiro Sturm of Arizona, and her brother, Brion Shapiro (Rose Shapiro) of New York. She will be fondly remembered by her large and loving extended family, including her two nieces, her nephew, her grand nieces and nephews, as well as her cousins who all loved her dearly. Her beautiful smile, her laugh, and her wonderful sense of humor will be missed every day. A beautiful service was held on September 24 at the First Religious Society Unitarian Universalist Church in Newburyport. In lieu of flowers please send donations to the Alzheimer's Association at 225 N. Michigan Ave. Floor 17 Chicago, IL 60601.
4 Oct 2018 at 5:00pm
Hopkinton, MA - Rhoda Noble Bayley was born in New Haven, Conn. in 1921 to the late Robert and Alma Jente Noble. During The Great Depression, the Nobles moved several times, finally settling in Winsted, Connecticut in 1936 where her father co-founded the Dano Electric Company which was to become a regional leader in the coil and cable industry in the 1940s and 1950s. Upon graduation from Winsted's Gilbert School in 1939, Rhoda entered Syracuse University where she was a Home Economics major and proud member of Alpha Gamma Delta Sorority. While at Syracuse, she met the love of her life, Russell Bayley of Haverhill who was a Business Administration major and an Army ROTC student there as well. Rhoda and Russell were married in 1943, the beginning of a long and happy marriage that was an inspiration to family and friends. While her husband was overseas, Rhoda worked at the Aetna Insurance Company in Hartford as a dietician. After the war they settled in Natick where they would live for 38 years, first briefly on Timber Lane then for many years on Crescent Street where they raised their four sons. They were loyal and active members of the First Congregational Church in Natick. Mrs Bayley started teaching Home Economics in the mid 1960s, and worked 20 years for the Framingham Public Schools, first at Winch Park then at Walsh Middle School. She and her husband retired in 1984 and moved to Salisbury Beach where they rebuilt their long time summer cottage to allow for year round dwelling. They loved the beach and enjoyed entertaining family and friends. Daily walks on the beach to the state line and beyond were her passion. Each February Rhoda and Russ would hit the slopes at their timeshare at the Trapp Family Lodge, then spend March in Florida with her only sister and brother-in-law, Muriel and Emil Weber. Rhoda Bayley leaves her four devoted sons, Russell Jr of Hopkinton, Richard and his wife Janet of Edgartown, Robert and his wife Barbara of Sterling, and Roger and his fiancee Janice Kilroy Skelley of Framingham. She also leaves six grandchildren, Lori and her husband, Gilbert Adams, Beth and her husband, Robert Helmer, Steven and his wife, Thao Le, Daniel and his wife Kara, Matthew and his wife, Melanie, and Colleen. In addition, there are four great-grandchildren, Courtney, Mai Thy, Jack and Natalie. The services for Mrs. Bayley will be private. In lieu of flowers donations can be made to the Alzheimer's Association 309 Waverly Oaks Rd., Waltham, MA 02452. The family has entrusted John Everett & Sons Funeral Home with arrangements. For Online guestbook please visit www.everettfuneral.com
4 Oct 2018 at 5:00pm
Georgetown, MA - Sandra N. (Nolan) Jervah, 78, of Georgetown and a longtime resident of the Rowley area, died on Tuesday, Oct. 2, 2018, at the Holy Family Hospital in Haverhill with her sons at her bedside. Born May 5, 1940, in Topsfield, she was the daughter of the late James J. and Willie Mae (Laird) Nolan. A graduate of Topsfield High School, she worked at Draper Labs in Boston, as a Real Estate Agent for much of her life. However, Sandra's passion and lifelong calling was as a self-employed caregiver for over 25 years. She loved her clients dearly and was a tender companion for many sick and elderly in the area. In her spare time she relished the time she spent with her friends, going out to dinner and drives by the seashore. She is survived by her twin brother, James "Scott" Nolan and his wife Barbara of Eagle Point, Ore. Also by her two sons, Jeffrey Jervah and his wife, Karen of Raleigh, N.C. and Todd Jervah and his wife, Kelly of Newbury; four grandchildren, Kyle, Andrew, Jackson and Lauren Jervah. Calling hours for Sandra will be held on Sunday, October 7 in the F.S. Roberts and Son Funeral Home, 14 Independent Street in Rowley from 1 p.m. until 3 p.m. A funeral service will follow at 3 p.m. in the funeral home. Relatives and friends are cordially invited to attend. Burial is private. Expressions of sympathy may be made in Sandra's memory to Solace for Stephanie Inc., PO Box 303, Rowley, MA 01969. To light a memorial candle or to leave condolences, please visit, www.fsrobertsandsonfuneralhome.com. Arrangements entrusted to F. S. Roberts & Son Funeral Home of Rowley.
3 Oct 2018 at 5:00pm
Rye, NH - Robert Colby Buell, aged 87, of Rye, N.H., and formerly of Boxford, Mass., passed away on September 25, 2018. He was predeceased by his parents, Mary and Ted Buell, as well as is siblings, sister Marilyn Corning, sister Betsy Uhl, and brother David Buell. He is survived by his three sons and their wives, Ronald Buell and Maggie Sutherland of Piedmont, Calif., Stephen and Deborah Buell of North Reading, Mass., and John and Casey Buell of New Durham, N.H. He is also survived by six grandchildren, Ryan Buell, Liza Buell, Henry Buell, Amy Phillips, Leslie Lufkin, and Stevie Lewis; and one great-grandchild, Benjamin Phillips. He was married to Jean Wetmore Buell for 46 years, who predeceased him in November of 2005. Bob, as he was affectionately known, was born on April 23, 1931, in Boston, Mass. He was raised in Wellesley, Mass., by his parents Mary and Ted Buell, and attended the Wellesley public schools. A gifted athlete, Bob particularly loved ice hockey and downhill skiing. Following his graduation from Wellesley High School, Bob attended Union College where he played ice hockey. After his sophomore year, Bob enlisted in the U.S. Air Force during the Korean War and served in Garmisch, Germany, until the war ended. Bob then returned to Boston University where he again played ice hockey, graduating in 1956 with a B.A. in Business. Bob worked in the Property and Casualty Insurance business for several firms in the greater Boston area for the next 60 years. He met Jean Wetmore in 1957 and they were married in 1959. They moved to Boxford, Mass., in 1960, where they raised their family. Bob was very involved in local politics in Boxford, as well as coaching his sons in various sports with the Boxford Athletic Association. At the urging of the Essex County Republican Committee, Bob ran for the 12th Essex State Representative seat in 1968 and won. He served as State Representative for that district until 1979 when he ran for the 1st Essex, Middlesex State Senate seat being vacated by Sen. William Saltonstall. He won that race too, and served his constituency until 1995, when he retired from politics. During that time, he attained the role of Second Assistant Minority Leader twice. Bob never lost an election during his 26 years in public office. He was an old school politician who listened to his voters and frequently reached across the aisle to work out legislation. Bob loved ice hockey and did not hang up his skates until after he turned 80 years old. He competed every summer after the age of 50 in the Snoopy Senior Men's World Ice Hockey Tournament in Santa Rosa, Calif., helping his team win several championships there. Bob and Jean also loved to go downhill skiing in Europe. They took their honeymoon in the Swiss Alps to ski. After exploring multiple ski areas during the early years of their marriage in Switzerland, Germany, and Italy, they found Lech in Austria and returned there every January for many years. They made many friends there and after Jean passed, he skied there one last time with his three boys (who had never been before that). It was a memorable occasion for all. Bob also loved his family summer home on Lake Winnipesaukee in Tuftonboro, N.H. His father Ted purchased the place in 1939, and Bob spent many summers there as a child. At one point his parents were considering selling it, and would have, had Bob not vehemently fought against the idea. He has spent summers there every year of his life up until this last one. And he will be laid to rest on that very beloved ground, next to his wife Jean. A memorial service will be held to celebrate Bob's life, his athleticism, his service to his country and community, and most importantly his love of family and friends on November 3, 2018, at 1 p.m., at the Boxford Congregational Church. A reception will be held following the service at the Ferncroft Country Club immediately afterwards. In lieu of flowers, please consider making a donation in Bob's name to the Alzheimer's Association.