www.newburyportnews.com - RSS Results in news/local_news of type article
www.newburyportnews.com - RSS Results in section(s) news/local_news only for asset type(s) of article
WEST NEWBURY – Selectmen released a statement this week to acknowledge a link between the retirement of Police Chief Art Reed last year and sexual harassment complaints made against him by a town employee in March 2018.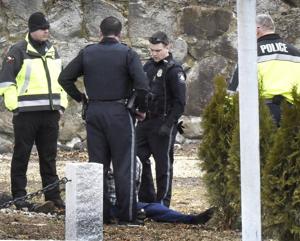 NEWBURYPORT – Police arrested a local man near the Gillis Bridge at midday Tuesday and charged him with assaulting and critically injuring a 70-year-old woman at a home on Strong Street.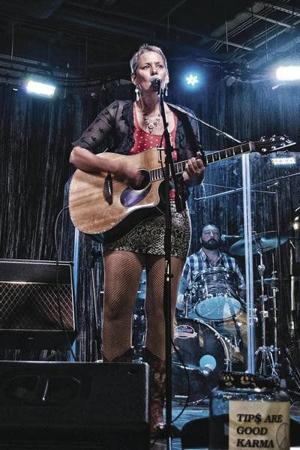 NEWBURYPORT — The Actors Studio's third annual Women's HerStory Month kicks off Sunday at the Firehouse Center for the Arts with a variety show filled with local female musicians, dancers and comics.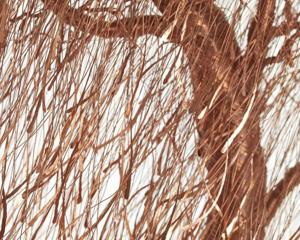 NEWBURYPORT — The Newburyport Art Association, 65 Water St., hosts the annual "Young & Budding Artists Exhibition" from March 6 to March 28.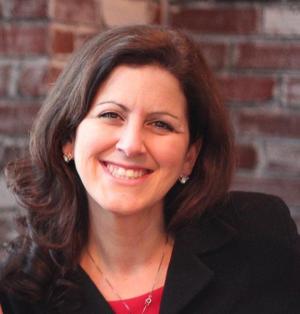 AMESBURY — A municipal planner with two decades of experience is taking over as the city's new director of community and economic development.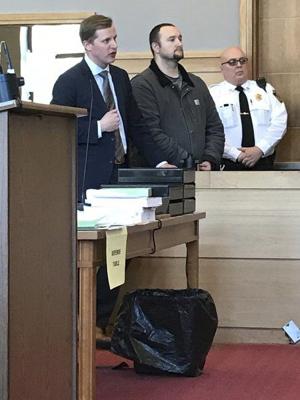 NEWBURYPORT – A Maine man charged with two counts of child rape and other related offenses was ordered held on $20,000 cash bail at his arraignment Monday in Newburyport District Court.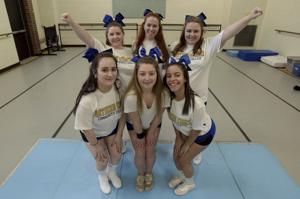 HAVERHILL — A vivacious 4-foot 9-inch, 105-pound dynamo named Roselly Lassus has launched the first cheerleading squad Northern Essex Community College has seen in years.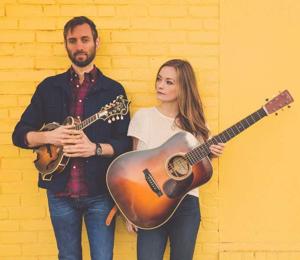 BYFIELD – Lindsay & Jordan, an acoustic guitar and mandolin duo, opens March 21 for the Fiddlin' Thomsons at the Cat in the Cradle Coffeehouse at the Byfield Community Arts Center.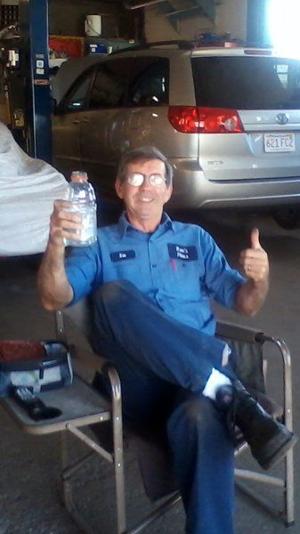 NEWBURYPORT – Storey Avenue has changed a lot since Ken Roberts opened the iconic Volvo repair shop Ken's Haus 40 years ago. But one thing that hasn't changed since then are his loyal customers.  
www.newburyportnews.com - RSS Results in news/lifestyles,news/lifestyles/* of...
www.newburyportnews.com - RSS Results in section(s) news/lifestyles,news/lifestyles/* only for asset type(s) of article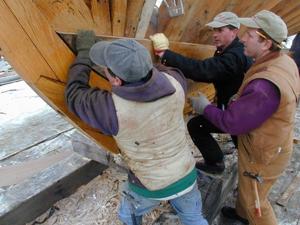 In towns like Gloucester, Salem and Newburyport, boats were traditionally built near the water, where locals could watch as their hulls took shape.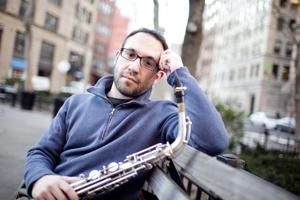 Friends and neighbors know Pete Robbins as a Newburyport dad who goes to his children's ball games and school events.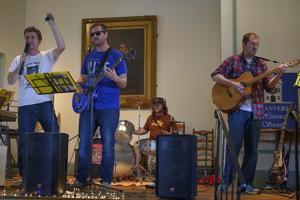 Matt Farley is a songwriting marvel. A superhero at the keyboard.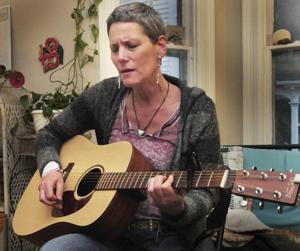 In the spotlight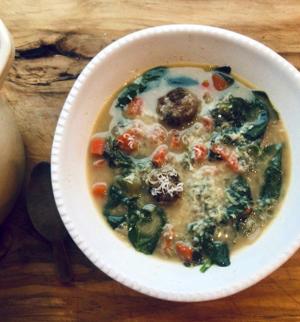 Soup is universal to virtually every culture throughout the world and is as old as the origin of cooking itself. Evidence of it dates as far back as 20,000 B.C.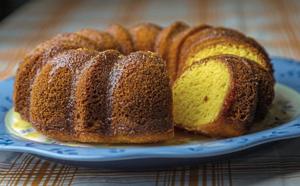 If you are short on time but looking for wonderful and bright citrus flavors, this Bundt cake is the way to go.
I sometimes joke and say that as a Southern cook, I use pecans like other chefs use salt and pepper. That is to say, on just about everything. I love pecans and every other nut because they add a crunchy…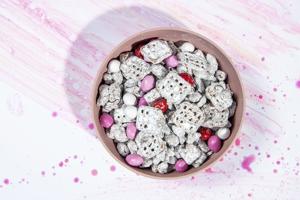 This is for chocolate-peanut butter lovers everywhere. A salty-sweet spin on the sugar-coated cereal snack known as muddy buddies, this version adds pretzels and peanuts to the mix.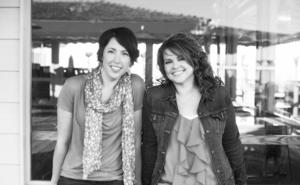 After gaining millions of young readers for her "Divergent" fantasy series, Veronica Roth decided that she and her characters were ready for the next phase — a novel for adults.  
The Daily News of Newburyport: Obituaries
Listings for Obituaries on The Daily News of Newburyport
Manchester, NH - Bessie J. (Durant) Chase, age 94, of Manchester, N.H., passed peacefully on February 22, 2020, surrounded by her loving family. She was the wife of the late Raymond S. Chase who passed away on March 1, 2016. June, as she preferred to be called was born in Hampton, N.H., on June 2, 1925. She was one of 11 children born to the late Clinton and Lena (Hamel) Durant. A loving wife and devoted mother and grandmother, she cherished her family. She was proud to be the matriarch of the family. She is survived by her sons, Arnold Janvrin and his wife Karen; and Lance Janvrin and his wife Linda; and her daughter Linda Hill. Her grandchildren, great-grandchildren, and great-great-grandchildren, Charlea Hill and her fiance Mat Moore; Marcus Hill and his fiance Logan Mandile, and their children Kayden, Keagan and Krysa; Tessa Hill; Arnold Janvrin Jr. and his wife Kara, and their two children Cheyenne and Serenity; Keith Janvrin and his wife Annette; Rhonda Burch and her husband Thomas, and their sons Kade Burch and Kevin Fairbanks Jr., and his daughter Skyler; Dawn Marks and her husband Timothy; Andrew Janvrin and his longtime partner Jannel; Anthony Janvrin and his longtime partner Bella Blanchard, and their two children Aiyanna and Anthony Jr; Renee Janvrin and her four children, Stefaney Berroa and her husband Ramon; Brian Lapanne; Julius Quinones and his daughter Lillyanna, and Phoebe Brooks; Kamalea Janvrin and her children, Jaden, Isaack, Dommenik, Briyelle, Aidryel and Treyvon; Krystal Janvrin and her children, Cassidy, Janiyah, Keyara and Demetrius; Heather Spurr and her husband Jared and their daughter Lailah; Meganne Janvrin and her children Brandi and Jeremiah; Victoria Frost and her son Frederick Jr.; Timothy Marks Jr.; Joshua Marks; Kristie Janvrin and her three children, Amanda Janvrin and her children, Aubrey, Avalene and a baby boy on the way; Amber Janvrin; Lance Janvrin III; other important family members she leaves behind, Theresa Ronan and Katelynn Nault. She is also survived by her sister Mildred Cote and her husband Saul; two brothers Arthur Durant; and Robert Durant and his wife Cindy; along with generations of nieces and nephews. She is predeceased by her grandson Lance Janvrin Jr.; three brothers, Hollis, Richard and Walter Durant; and four sisters Ethel Small, Grace Brown, Martha Janvrin, and Gertrude Brown. June loved watching Wheel of Fortune, Family Feud, Jeopardy, and good ol' Judge Judy as she would say. She loved hanging her clothes out on the line to "get the night air." Yodeling, singing, and cooking fudge and brownies for the grandkids, were some of her favorite things to do. She made sure those who passed through her doors always had a place to stay, a full stomach and money to get wherever they were going. There will never be another person like her and those who knew her will tell stories for decades to come. She leaves a Grand Canyon-sized hole in the lives of everyone who knew and loved her, that will never be filled. She will forever be loved and never forgotten. In lieu of flowers, please send a donation to St. Jude's Children's Research Hospital in her name. June also requested that no one where black, brown or any other dark colors, instead she wants everyone to wear bright colors and sunhats. Visiting hours will be held Saturday, February 29, 2020, from 10 a.m. to 12 p.m., at the Highland Chapel of Paul C. Rogers Family Funeral Home,, 2 Hillside Avenue, Amesbury, MA, immediately followed by services from 12 to 2 p.m. at the funeral home and burial at Union Cemetery in Amesbury.
Topsfield - Elizabeth Richardson Rogers, 73, of Pond Street, Topsfield, passed away on February 19, 2020, at Massachusetts General Hospital after a sudden but courageous fight with a rare autoimmune disease known as Goodpasture Syndrome. Beth went peacefully with her family at her side. While she lost her battle with the disease, at no time did she lose any of the grace, strength, wit, and selflessness that were her trademarks throughout her life. Born at Mass General Hospital in 1946, she was the beloved daughter of Jerome and C. Louise Richardson. She was raised in Ipswich, a graduate of the Walnut Hill School and of Mount Holyoke College. Beth was a Certified Financial Planner who served on the boards of several non-profit organizations, always incredibly generous with her time, energy, and insight. She found joy and laughter with countless friends and family, with her dog BeeBee, and in Red Sox and Patriots victories. She enjoyed long walks, family gatherings, sipping iced tea, and car shopping. She loved gradually updating and restoring her historical home, originally built in 1668, and spending time out on Hood's Pond. She was passionate about tennis and her team at Bass River, about her 1957 white Thunderbird convertible, and mostly her family and her two beautiful granddaughters. She loved to sing in the car, around the house, in her garden, and with her dear Newburyport Choral Society friends. In 2013 and 2014, Beth made enormous sacrifices and endured immeasurable grief to be with and care for her daughter, Courtney L. Rogers, as Courtney fought her own fatal disease. During this time Beth was Courtney's live-in caretaker, her confidante, her medical proxy, and more than anything else her loving mother and best friend. Beth is survived by her sons David "Jeb" Rogers of Topsfield and Brett Rogers, his wife Julie and their daughters, Grayson, 13 and Caroline, 11, all of Atlanta, Georgia; her sister Stephanie and her husband Darius Gaskins of Ipswich; her sister Meredith Drinkwater of Greenville, Maine; and many nieces and nephews whom she all adored. They all loved her very much, are forever grateful for everything she did for them all and will always be incredibly proud of the bravery and determination she displayed in her final fight. Her family will think of her every day, and they will smile when they do. She was a wonderful mother, sister, aunt, grandmother, and friend. She was beautiful. Her funeral service will be held 2 p.m., Saturday, February 29, in the Ascension Memorial Church, 31 County Street, Ipswich. Family and friends are respectfully welcomed. Interment will be private. Per her wishes there will be a memorial service and a gathering to celebrate her life later this summer in Ipswich. Arrangements are under the direction of the Whittier-Porter Funeral Home of Ipswich. In lieu of flowers memorial contributions in her name may be made to The Boston Youth Sanctuary (www.bostonyouthsanctuary.org), or to the local animal shelter or charity of your choice. To send a condolence to her family, please visit www.whittier-porter.com.
Newburyport, MA - Jeanne M. (Ward) Potter, of Newburyport, passed away on February 20, 2020, with the caring prayers of her family. She was the devoted wife of the late Richard W. Potter, who passed on May 6, 2017. Born in Mount Vernon, New York, on November 21, 1927, she was the daughter of the late Edmond M. and Margaret Ward. Upon graduating from Haverhill High School, class of 1945, Jeanne attended MacIntosh Business School. She began her career working as a secretary at The United Shoe Machine Corporation of Boston. It was there she meet Richard W. Potter and the married on October 1, 1950. They had two daughters, Lynne W. Walker (Kevin) of Newburyport, and Joan E. Locke (Jeffrey) of Newbury. They enjoyed their life with their four grandchildren, Alyssa Rabeau (Todd) of Newburyport, Gretchen Walker (fiance Maxwell Bayko) of Amesbury, Keith Locke (Juliet) of Southampton, and Katelyn Peck (Adam) of Seattle, Wash. Jeanne and Dick were blessed with the pleasure of six great-grandchildren, Emma and Morgan Rabeau, Livia, Kameron and Jesse Locke, and Aiden Peck. Later in life, Jeanne enjoyed her career working for Dr. Elwood Johnson, M.D. and Dr. Francis Murdy. She volunteered her time at The Country Rehab Nursing Facility in Newburyport. Family was truly the most important blessing to Jeanne. Many memories were made boating on the Parker River with family and friends, and celebrating the end of a summer with the neighborhood cook-out. Burial will be at Belleville Cemetery at a later date and will be private for the family. Arrangements were provided by Elliott, Woodworth & Rogers Family Funeral Home, 35 Green Street, Newburyport.
Newburyport, MA - Jean E. (Diehl) Tyler, age 100, of Newburyport, Mass., died Sunday evening, February 23, 2020, at Atria Merrimack Place, Newburyport, in the loving presence of her son and daughter-in-law, Jed "Kip" and Mary Lou Tyler, as well as her grandsons Christopher and Ben Tyler. Born in Cincinnati, Ohio, on February 7, 1920, she was the daughter of the late Carl O. and Jeanette M. (Scheid) Diehl. After graduating from Walnut Hills High School, Jean went on to receive a bachelor's degree from the University of Cincinnati in 1942 and had been a member of the Kappa Kappa Gamma sorority since 1939. Jean and Jack built a home in Columbus, Ohio, where she spent the next 63 years before moving to Newburyport, Mass., six years ago. She was a former teacher at the Lutheran Ascension Pre-School in Columbus, Ohio. She volunteered with the wonderful children and staff at the Ohio State School for the Blind for 18 years. She was a volunteer at Inniswood Gardens in Westerville, Ohio, for 28 years and for Meals on Wheels for eight years in Columbus. She is survived by her son, Jed Tyler and his wife Mary Lou (Newburyport, Mass.); four grandchildren, Jackson Tyler (Galena, Ohio), Madison Tyler (Columbus, Ohio), Ben Tyler (Boston, Mass.) and Christopher Tyler (Auburn, Mass.), and her dearest cousins, Tina Lieberman, Barb Caddell, and Lori Tierney. She was predeceased by her devoted husband, Jack W. Tyler; and her son Richard W. Tyler. The Tyler Family would like to thank Atria Merrimack Place for the care given to Jean. Special thanks for the amazing presence of Jeanmarie Chaney and Molly Berning, the grandsons' girlfriend and fiancée, who shared a special bond with Jean and showed her such compassion. A celebration of life will be held in Columbus, Ohio, at a later date. Donations in her memory can be made to Shriner's Hospital for Children, the Inniswood Metro Gardens, 940 Hempstead Road, Westerville, OH 43081, or the Best Friends Animal Society. Arrangements are by Elliott, Woodworth & Rogers Family Funeral Home, 35 Green Street, Newburyport.
Merrimac, MA - Melvin R. Randall, age 90, of Merrimac, passed peacefully at the Kaplan Family Hospice House in Danvers, surrounded by his loving family. He was the devoted husband of 63 years to Marilyn (Johnson) Randall. Born in Haverhill on September 7, 1929, he was the son of the late Earl C. Randall Sr., and Lena A. (Stevenson) Randall. He attended Merrimack College, receiving an associate degree in Electrical Engineering. He worked at Western Electric in North Andover for over 30 years. He was a proud veteran of the Korean War, having served with the United States Army in Okinawa, Japan, from August 1, 1951, until his honorable discharge on July 15, 1953, at the rank of Corporal. Mel was a gifted handyman and woodworker, a ham-radio operator, and an avid reader. He loved whittling, classical and Broadway music, birds, cats, old-time radio shows, square dancing, military history, and family. He was talented at construction, having built additions to his house and garage, musical instruments including an organ, and a sailboat. He was a kind and gentle spirit to the end. He was predeceased by his only brother, Earl C. Randall Jr. Mel leaves behind a lifetime of treasured memories for his wife, Marilyn (of Merrimac); and his three sons, Bruce Randall (of Haverhill), Paul Randall and wife Angela (of Craig, Alaska), and Gordon Randall and wife Stacie (of Lowell). He could not have been a better grandfather to his three grandchildren, Stephanie, Kaitlin and Colin, who loved him dearly. He also leaves extended family and friends. A memorial service will be held at Pilgrim Congregational Church, 27 Church Street, Merrimac, on Saturday, February 29, 2020, at 11 a.m. In lieu of flowers, please consider donating to the Merrimack River Feline Rescue Society or the Pilgrim Congregational Church.
Exeter, NH - Valeda (Chatigny) Teague, passed away on Wednesday, February 19, 2020 in Exeter, NH at the age of 101. She was the the widow of Charles Teague, Sr. Born in Amesbury, September 12, 1918, she was the daughter of the late Desire and Elise Chatigny and was educated in St. Aloysius School. She worked at the Stride Rite Shoe Company in Newburyport, retiring in 1980. She was the Past Commander of DAV Auxiliary Post 40 from 1968 to 1969 and also was a member of the Newburyport Golden Agers. Valeda is survived by her two daughters, Claudette Spicer, and Patricia Kenyon and husband, Gary D. Kenyon; her six grandsons, three great-granddaughters, two great-grandsons, and two great-great-grandsons, all of whom she loved so dearly. She also leaves a brother, Robert L. Chatigny and numerous nieces and nephews. She was predeceased by her son, Alfred D. and ten brothers and sisters. At her request, there will be no visiting hours. A funeral Mass will be held Monday, Feb. 24, 2020 at 10;30 a.m. at the Star of the Sea Church of the Holy Family Parish, 18 Beach Road, Salisbury, followed by burial at St. Mary's Cemetery, Newburyport. In lieu of flowers, donations in her memory can be made to the Rockingham VNA & Hospice, 137 Epping Road, Exeter, NH 03833. Arrangements are by Elliott, Woodworth & Rogers Family Funeral Home, 35 Green Street, Newburyport.
Topsfield - Florence (Power) O'Brien, 94, passed away February 17, 2020 surrounded by her family. She was the wife of the late Thomas O'Brien. Born in Medford to the late Edward and Marie (Sheehan) Power. She graduated from Medford High School and North Shore Community College. She enjoyed Girl Scouting for 65 years, knitting, reading, Square dancing and spending time with her family. She is survived by five daughters and sons-in-law, Margaret and the late Donald Jansen of Salisbury, Patricia and Anthony Militello of Gloucester, Kathleen and David Carlton of Peabody, Virginia and Christopher Kane of Salisbury, and Maureen and the late John Nugent of Travelers Rest, SC. A sister Marie (Power) Masse of Peabody; Florence also leaves behind 13 grandchildren: Christina (Jansen) Anderson, Rebecca (Carlton) Miller, Erin (Jansen) Berger, Holly (Kane) Norton, Jennifer (Carlton )Crowley, Sean Jansen, Lorraine (Kane) Barrasso, Ryan Jansen, John Nugent, Cameron Kane, Caitlin Nugent, Elizabeth Kane, Amelia (Nugent) Taylor, and 17 great-grandchildren. A Funeral Mass will be celebrated at St. Rose of Lima Church, Topsfield on Saturday at 10 a.m. Relatives and friends are invited to attend. Burial in Pine Grove Cemetery, Topsfield. A reception will be held at The Public Hall at the Topsfield Town Hall; 8 West Common Street; Topsfield, MA 01983 following the burial. Arrangements by the Campbell Funeral Home 525 Cabot Street, Beverly. In lieu of flowers, contributions in her memory may be made to Compassionate Care 800 Cummings Park Suite 3100, Woburn, MA 01801, Top Cupboard Food Pantry P.O. Box 98, Topsfield, MA 01983, Topsfield Council of Aging 8 West Common St., Topsfield, MA 01983. Information, directions, condolences at www.campbellfuneral.com.
Amesbury, MA - Louise Esther (Burke) Raymond, age 88, of Amesbury, MA, died early Monday morning, February 17, 2020, at Encompass Health Rehabilitation Hospital of New England in Woburn. She was the devoted wife of the late Francis B. Raymond. Born in Middleton, on June 29, 1931, she was the daughter of the late William and Ora Bell (Chase) Burke and had been a school bus driver for the City of Amesbury for many years. "Pat", as she was known by many, was very active in her congregation, the Kingdom Hall of Jehovah's Witnesses of Newburyport, for close to 50 years. She was also active in the Amesbury community throughout her life, and in her younger years she lead youth groups on camping trips, and many outdoors activities. In her spare time, she did enjoy playing cards, always looked forward to family gatherings and catching up with the developments in the lives of her grandchildren and great-grandchildren as well as her nieces, nephews and cousins. She held a very special place for them in her heart. Pat leaves behind a son, Len Raymond and wife Marilyn of Lawrence, MA; two daughters, Karen Gleason and husband James of Cape Coral, FL, and Paula Becker and husband, Robert of Leominster, MA; two brothers, Joseph Burke and wife, Lou of Milton, NH, and Charles "Butchy" of NH; a sister, Shirley Sutherland of Waterford, Conn., along with many generations of nieces, nephews and cousins, and dear friends. In addition to her parents, Pat was predeceased by a son, Kevin A. Raymond; eight brothers, Everett, William, Roy, Eugene, Raymond, Joel, Edward and Wesley Burke; and four sisters, Pearle Sutherland, Ethel Brooks, Delores Kerrivan, and Joan Stevens. Memorial Services will be held Saturday, February 22, 2020 at 2 p.m. at the Kingdom Hall of Jehovah's Witnesses, 179 Storey Avenue, Newburyport, MA 01950. In lieu of flowers, please consider a donation in her memory be made to Kingdom Hall of Newburyport. Donations in her memory to Homeowner Options for Massachusetts Elders (H.O.M.E.) on 87 Hale Street, Lowell, MA 01851 would also be greatly appreciated. Arrangements are by Paul C. Rogers Family Funeral Home, 2 Hillside Avenue, Amesbury.
Amesbury, MA - Robert "Scott" McLane passed away on Sunday, February 16, at the age of 56. Second born son to Wanda McLane of Chesapeake, Va., and Charles McLane of Amesbury, Mass. Brother to Tom McLane, loving father to Kendra McLane, and beloved grandfather to Amelia French. He was also nephew to the late James "Jimmy" McLane. Scott was a passionate lover of music, sports, fishing, camping, story telling and most of all his family. He had a magnetic personality, a huge heart and an incredibly generous way about him. He loved to make people smile. Calling hours at the E. V. Jutras & Sons Funeral Home, 118 Friend St., Amesbury, MA, will be held on Monday, February 24, from 3 to 5 p.m., with a memorial service to follow at 5 p.m.
Atkinson, NH - Mary Louise (Antell) Mason, age 76, of Atkinson, N.H., former longtime resident of Amesbury, Mass., passed away in the late afternoon of Feb. 15 at Anna Jacques Hospital. She was the loving wife of Roger Mason. Born at Worcester Memorial Hospital in Newburyport, on May 19, 1943, she was born to the late, Helen (Lane) and D. Russell Antell, attended Amesbury schools, graduating AHS class of 1961. After high school, she attended Cazenovia College and graduated with a medical secretary degree. Her career was long and was spent at her beloved Amesbury Hospital and Hale Hospital. To support her children and their interests, Mary Lou was involved in many organizations and volunteer opportunities in her community from President to AHS All Sports Boosters, BWL Ski Racing Mass Bay Council, AHS Class of 1961 Scholarship, and Amesbury Ski Tow. She was an active member at St. James Episcopal Church, Amesbury, serving on the Alter Guild. She loved her monthly luncheons with the AHS classes of 1961 and 1962, family ski trips, camping, annual trips to Campobello Island, shaking her "jugs" at Amesbury High football games, being the unofficial (unreliable) score keeper at baseball and softball games, family holiday parties, trips to Florida with family, visiting family in Upstate N.Y., and attending all of her grandchildren's sporting events, concerts and anything else that involved her "grands." Mary Lou knew everyone and could find someone she knew at any corner of the Earth. It would take her less than six questions to make a connection with anyone/anywhere. She is survived by her husband of 53 years, Roger A.; son, Andrew R. and his wife, Christine; son, Bradley J. and his wife Jennifer; five grandchildren: Tyler J. and his fiancé Marley, Kelsey M., Brady A., Colby J. and Addison C. Mason. She is also survived by her sister, Judi A. Daigle; and brother-in-law, Gary; many nieces, nephews, cousins and "very very best friends." She was predeceased by her mother, father, and two brothers, Russell A. (Chummy) Antell and Robert O. Antell. Everyone that knew her that are of a certain age called her, Mumma Lou. The generation younger called her Grummy. She was not only a grandmother to her five grands, but to all their friends too-even going to other kid's sporting events to show her love and support. She was affectionately known as ½ of the "perfect grandparent team." Mary Lou's calling in life was as a grandmother. She loved her "five grands" with all her heart. In lieu of flowers or other donations, Mary Lou would want everyone to buy their own bottle(s) of Bacardi Light (the cheap stuff) and raise a glass to her and toast to all the fun she had and all the laughs she gave us while she was here. She would want us to remember her homemade "coo coo juice" and how great her pepperoni bread was and to always remember how deeply loved we were by her. She was one in a million and we were lucky that she was ours. Visiting hours at the Highland Chapel of Paul C. Rogers Family Funeral Home, 2 Hillside Avenue, Amesbury, will be Friday, February 21, 2020, from 9 to 11 a.m., followed by a memorial service at 11:30 a.m. at St. James Episcopal Church, 120 Main Street, Amesbury, and burial at Bartlett Cemetery.
Newburyport - It's with great sadness that the family of Michelle A. (Paradis) Giordano of Newburyport announce her peaceful passing with her family by her side on February 16, 2020. She is the beloved wife of over three decades to Stanley Giordano and devoted mother of Robert and his wife Suzanne Giordano of Seabrook, N.H. Michelle is the loving daughter of Archie and June Paradis of Sumner, Maine, loving and caring sister to Wayne Paradis of Florida, Mark and Nancy Paradis of Amesbury, Mass., Alan and Bethany Paradis of Scarborough, Maine, Stephen and Stacey Paradis of Tewksbury, Mass., and Yvonne Paradis and Chris Miller of Dover, N.H. Michelle adored and thought the world of all her nieces and nephews, she will be deeply missed by all who loved her. Michelle was raised in Chelsea, Massachusetts and enjoyed countless memories in Maine and embraced nature and time with family and friends. She married the love of her life and settled into the seaside town of Newburyport to raise their family and appreciated its beauty, tradition, culture, and values through the years, especially Yankee Homecoming. Michelle loved children, she enjoyed working as a crossing guard and lunch monitor as well as cooking for her son's sports team dinner nights. She enjoyed gardening, cooking, and planning family get togethers alongside the pool. Michelle valued time spent on the boat with her husband and fun casino trips. Michelle will be fondly remembered by all whose lives were touched by her beauty inside and out, loyalty to family, infectious smile, and a passion for life. Family and friends may call from 4 to 8 p.m. on Friday, February 21, 2020, at the Twomey, LeBlanc, & Conte Funeral Home, 193 High St., Newburyport, MA 01950. THERE IS NO LONGER ANY PARKING AVAILABLE BEHIND THE FUNERAL HOME PER ORDER OF THE CITY OF NEWBURYPORT. Her funeral Mass will be celebrated at 10:30 a.m. on Saturday, February 22, 2020, at Immaculate Conception Church. Burial will be at a later date. In lieu of flowers, donations can be made in her name to support others who are suffering from Complex Regional Pain Syndrome or to support CRPS research at https://rsds.org/donate/. For directions or to offer online condolences please visit www.tlcfuneralhome.com.
Newburyport, MA - Anna J. Mamakos, 89, of Newburyport, passed away peacefully after a brief illness, on Monday, February 17, 2020, at the High Pointe House in Haverhill, Mass. Anna was born and raised in Amesbury, Mass., daughter of the late Emanuel and Catherine (Chiknas) Janos. She was predeceased by her loving husband Peter E. Mamakos, who passed away on January 14, 2020. Anna and Peter were married for 62 years. Anna was a proud member of the Amesbury High School, class of 1948. Upon graduation she attended hair dressing school. She was the owner and proprietor of the Modern Beauty Salon in downtown Amesbury, for over a decade. Anna sold her business to stay at home and raise her children, Cathy and Michael. When she returned to working outside of the home, Anna worked in the school cafeterias of the Amesbury School District, retiring as the manager of the Amesbury Middle School Café in 1992. In their retirement, Anna and her husband spent 15 winters in Florida traveling throughout the state to visit family and friends, as well as attend as many Greek Festivals as they could. Throughout her life, Anna, along with her late husband, dedicated many years of service to The Annunciation Greek Orthodox Church in Newburyport, Mass. Over the years Anna taught Sunday School, sang in the church choir, and was a long-standing member and past president of the Ladies Aid Society. What she will most be remembered for however, is her years of work with the church's annual Greek Food Festival. Her daughter's friends lovingly referred to her as the "Spanakopita Queen." Anna loved the beach and instilled that love in her children. Most family vacations centered around beaches from Maine to Florida. She enjoyed a good game of bingo, especially with her friends at The Heritage House. She was always up for an overnight trip to Foxwoods. In addition to her parents and husband, Anna was predeceased by her brothers Stratos "Charlie" and Louis Janos, as well as her beloved son Michael. She is survived by her daughter Cathy and her fiancé Paul Johnson; daughter-in-law Kara (Stehlin) Mamakos; her loves, her grandchildren James and Elianna Mamakos; and her special cousin Maria (Harris) Kevgas and her husband John; along with their children and families. She is also survived by many nieces, nephews, and cousins. She will be greatly missed by all, including the Smith/Cassavaugh family, her church family, and her Heritage House friends. ARRANGEMENTS: A funeral service will be held at the Annunciation Greek Orthodox Church in Newburyport on February 21, 2020, at 11 a.m. Burial will be at a later date. In lieu of flowers, please take a moment to remember Anna, her husband Peter, and their son Michael, and to celebrate life with your loved ones. Arrangements are by the E.V. Jutras & Sons Funeral Home in Amesbury.
Sarasota, FL - Carol J. Bernhard, age 79, beloved wife of Jerome Cohn; loving mother of Temma (Glenn) Collins, Adam (Cynthia) Monash and Nathan (Nalanda) Monash; beloved step-mother of Jonathan Cohn; grandmother of Sam, Isabel, Soli, Nathan, Noah and Liam; dear sister of the late Robert Bernhard and the late Elaine King. Carol was a force of nature and was at her happiest when marveling at the beauty of the world with those she loved. She is now free to fly to the mountaintops. She will be greatly missed. The family will receive family and friends from 12 to 4 p.m. on Saturday, March 7, at 2465 Arlington Road, Cleveland Heights, Ohio 44118. In lieu of flowers, donations can be made to the Alzheimer's Association, 225 North Michigan Ave., Floor 17, Chicago, IL 60601.
Springfield, MA - Aline Therese (Poulin) Cormier, a lifelong resident of Amesbury, Mass., died in the comfort of her daughter's home in Springfield, Mass., on February 16, 2020, with her loving family around her. She was born August 15, 1922, at 6 School St., moving to 66 Market St., when she was six years old and where she remained until she married. There she and her musical family enjoyed many great times singing and playing instruments. While in high school, at about 16 years old, she and her younger sisters became well known locally as "The Poulin Sisters," singing at local events, the Portsmouth Navy Yard, Fort Devens, and live on the radio WLAW for about 10 years and during WWII. Aline often played the piano for their performances. Their last engagement was singing at a mayoral event in Newburyport. Many of her memories remained vivid of this period of her life that had brought her immense enjoyment as well as recollections of WWII. During high school, she was also a member of the St. Jean's Drill team. Aline worked for Henschel's in Amesbury winding wires for submarine rotors during the war, then as a secretary at the hat shop, followed by secretary at Western Electric Telephone Co. Aline married Tilman (Bud) H. Cormier Jr. in 1954, and following the birth of their first daughter Ellen, she became a homemaker. Aline was ultra-protective of her four children, and never wavered in her fierce love for them. Not only did she continue to express her love of her parents, sisters and brothers, she also unconditionally loved all her nieces and nephews dearly, making her a very special person to be around. She enjoyed being very active well into her 80s, including spending time with her grandchildren, mowing her lawn, going to the beach, shopping, and taking care of her numerous pets whom she showered with attention. She will be greatly missed by her children Ellen Cormier, Patricia Cormier-Potter and her husband Brian, James Cormier, and Richard Cormier and his wife Michelle. Cherishing wonderful memories of times spent with her are her grandchildren Lexie, Matthew, Joseph, Zoe, Molly, and Hannah; and great-grandchildren Dennis and Cora. She also leaves her sister Dolores Goodwin, sisters-in-law Mary Cormier and Marion Pitts; brother-in-law Frank Cormier; and her son-in-law Stan Czerwinski. She was predeceased by her husband Bud; sisters Elizabeth Jardine, Lorraine Antille, and Lucille LeBlanc; brothers Edmond and Henry Poulin; and granddaughter Kelly Czerwinski. . A funeral Mass will be held on Thursday, Feb. 20, 2020, at 10:30 a.m. at Holy Family Parish Church, 2 School St., in Amesbury, with burial immediately following at St. Joseph's Cemetery. A gathering will follow at the parish hall. Donations may be made to Merrimack Valley Hospice Lawrence, Baystate Hospice Springfield, or the Merrimack River Feline Rescue. Arrangements are through E.V. Jutras and Sons Funeral Home in Amesbury, Mass.
Amesbury - Nancy J. Eaton passed away on February 15, 2020, following a long illness. Nancy was born in Boston, Mass., on October 9, 1941, to the late Herbert and Doris (Drinkwater) Tourtillott. Following her graduation from Weymouth High School she continued her education to become a hairdresser. While on a summer trip to visit family at Salisbury Beach she serendipitously met her best friend Terri Donovan and future husband Butch Eaton. After marrying Butch they became the co owners of Bridges Bros. Movers where she had all of the administrative duties of running the company while he ran the day to day and did all the driving and heavy lifting for 25 years. In 1986 she also graduated from the Medical Assistant program at Whittier and became a Clinical Medical Assistant for Thomas Lindow, M.D., at the Greenleaf Medical Associates and eventually retiring from Lahey Greenleaf Medical Associates. Nancy was a very kind, loving, generous soul who enjoyed spending time with her family and friends. Some of her greatest passions were Ukrainian egg decorating taught to her by her dear friend Helen Hanscom, photography and water color painting. She would spend hours painting from a photograph she had taken to give the painting to someone she loved and cherished. Nancy was much more than a mother to me. She was a role model, inspiration, best friend and Mom. Nancy will be greatly missed by everyone that was fortunate enough to have her in their lives. Nancy is survived by her daughter, Amy (Eaton) Maloney; Amy's Father, Butch Eaton; sister in law, Margaret (Eaton) Boulay and her husband Raymond; nieces and nephew, Debbie Sherman, Denise Smith, David Tourtillott, and Sandie Boulay; as well as several great nieces and nephews. In addition to her parents Nancy was predeceased by her brother David Tourtillott. Family and friends may call from 5 to 8 p.m. on Thursday, February 20, 2020, at the Twomey, LeBlanc, & Conte Funeral Home, 193 High St., Newburyport, MA 01950. THERE IS NO LONGER ANY PARKING AVAILABLE BEHIND THE FUNERAL HOME PER ORDER OF THE CITY OF NEWBURYPORT. Funeral services and burial will be private. In lieu of flowers donations can be made in Nancy's name to the Alzheimer's Association online at alz.org. For directions or to offer online condolences please visit www.tlcfuneralhome.com.
Cohoes, NY - Born on May 28th, 1968 in Bromborough, England, Gareth Alan Lumley passed away suddenly on January 28, 2020 at the age of 51. Gareth grew up in Puddington, in the NW of England on White House Farm with his family. He attended Burton Primary school in Burton and Neston High School in Neston. He studied Agricultural Engineering at Reaseheath College in Cheshire, welding at Birkenhead Technical College on the Wirral and then achieved his auto technician qualification at The University of Chester. In his spare time Gareth loved to hike, completing the Coast to Coast hike from the west coast of England to the east coast, a 9 day feat. Gareth was devoted to his family and friends and cherished their time together. His enthusiasm for life and fun was contagious. He made friends wherever he went and was respected by all. Gareth earned a reputation as a talented automotive technician. He worked for such notable companies as Land Rover of Peabody and Lamborghini Boston in Massachusetts, and Atlantic British in Clifton Park, New York. He owned and operated The European Garage in Newbury, MA specializing in high performance European cars. He is survived by his parents, Glenys and Alan Lumley of Puddington, England; his wife Jennifer, his two adored children, Juliette, and Gareth Lumley of Byfield; his sister, Michelle Lumley and her fiancé James Podezva, his cherished nieces, Chloe, Olivia, Lily, and Emma Hughes of Cohoes, New York; and an extended family of aunts, uncles, and cousins in England. Arrangements are entrusted to Marra Funeral Home, Cohoes, NY. Condolences and memories may be shared on his Book of Memories. https://www.legacy.com/obituaries/name/gareth-lumley-obituary?pid=195250272. A Celebration of Life for Gareth will be held this Sunday, February 16, 2020 from 2 to 4 p.m. at Steeple Hall at the Mission Oak Grill in Newburyport.
Cripple Creek, CO - Patricia "Pat" Moore of Cripple Creek, Colo., passed away peacefully on Saturday, February 8, 2020, at the age of 79 following a long illness of ALS (Amyotrophic lateral sclerosis). Pat was born in Amesbury, Massachusetts, and graduated from Amesbury High School in 1958. Interment will be at Mt. Pisgah Cemetery in Cripple Creek, Colo., following a private service for Patricia on Tuesday, February 18, 2020. www.mountainmemorialfh.com/obituary/Patricia-Moore