www.newburyportnews.com - RSS Results in news/local_news of type article
www.newburyportnews.com - RSS Results in section(s) news/local_news only for asset type(s) of article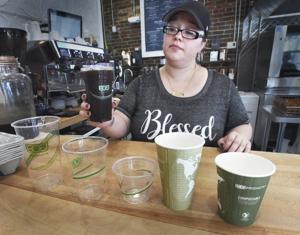 A number of coffee shops and cafes in Greater Newburyport are offering patrons discounts or lower prices if they bring their own reusable coffee cups instead of using the stores' disposable ones.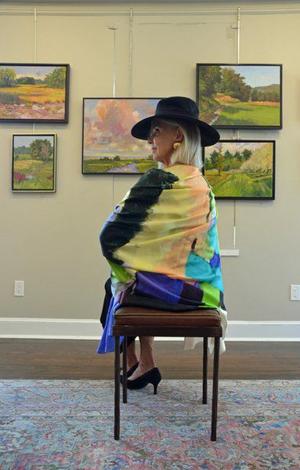 NEWBURYPORT — Anyone who has ever looked at a painting and thought "I wish I could wear that" will get a chance to do just that at the third annual "The Day Art Met Fashion" show Sept. 5.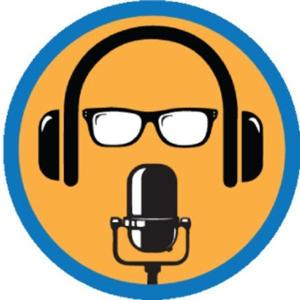 NEWBURYPORT — This Saturday's Local Pulse has a guest lineup that includes Deb Green, of Greater Newburyport Ovarian Cancer Awareness, to talk about the upcoming Newburyport Lantern Festival.
Congressman Seth Moulton will abandon his long-shot presidential campaign later today, according to several published reports.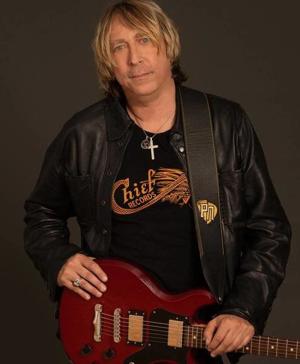 Walking through history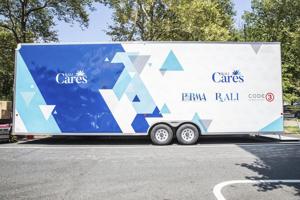 SALISBURY — To help parents and other loved ones know what to look for when a teenager may be using drugs, the Police Department has enlisted the help of a 32-foot trailer that contains a mock-up of a drug user's…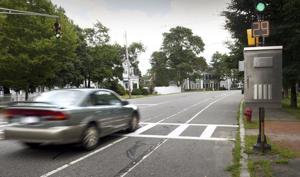 NEWBURYPORT — The city will host a rescheduled meeting on plans to slow traffic on High Street on Sept. 5 at 7 p.m. at City Hall.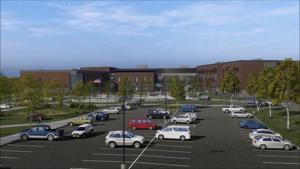 WEST NEWBURY — With approval from taxpayers in hand, the superintendent of the Pentucket Regional School District has been spending a good part of his summer sweating the small stuff.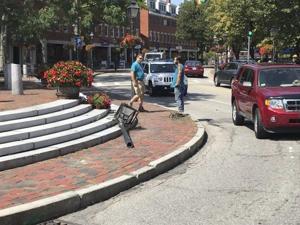 NEWBURYPORT — Local police spent part of Thursday afternoon looking for the driver of a white pickup truck that, according to several witnesses, jumped the curb in Market Square and knocked over a lamppost and a planter.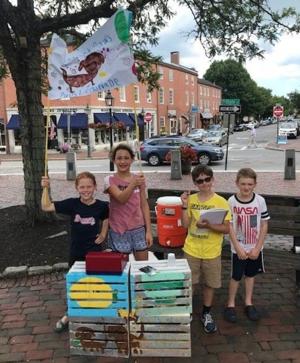 NEWBURYPORT — Dozens quenched their thirst Thursday and helped raise about $100 for Sweet Paws Rescue, a Groveland-based animal rescue organization, thanks to a quartet of Newburyport Youth Services campers.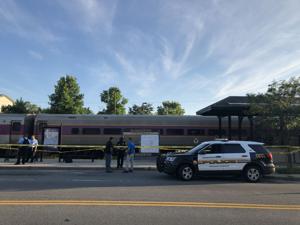 A person was hit by a MBTA train this morning near the Railroad Avenue station.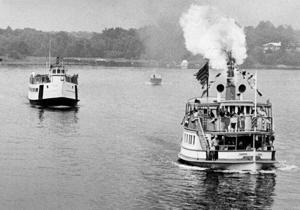 Editor's note: The Sabino, the last coal-fired steamboat still in operation in the U.S., was built in East Boothbay, Maine, in 1908 for service on the Damariscotta River. She bore her original name, Tourist, until 1922, when she was put…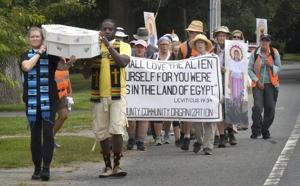 NEWBURYPORT — A group of about 25 faith leaders and community activists followed a child-sized coffin toward downtown Newburyport on Wednesday as part of a six-day "funeral procession" from Boston to a Dover, New Hampshire, facility where Immigration and Customs…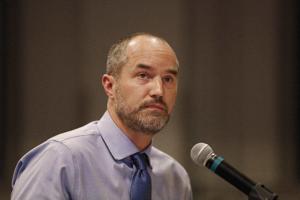 SALEM — Alternative Therapies Group, the only recreational marijuana seller open on the North Shore, is selling to a new owner.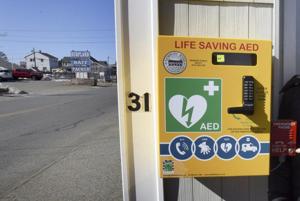 NEWBURYPORT — The mayor has approved the installation of an automated external defibrillator at Plum Island Point after months of expressing opposition.  
www.newburyportnews.com - RSS Results in news/lifestyles,news/lifestyles/* of...
www.newburyportnews.com - RSS Results in section(s) news/lifestyles,news/lifestyles/* only for asset type(s) of article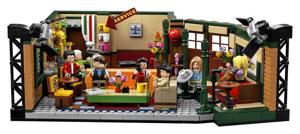 See your "Friends" on the big screen. Deck out your place with "Friends" decor. Wear your "Friends" as jewelry. Heck, buy the "Friends" Lego set and pretend it's for your kid.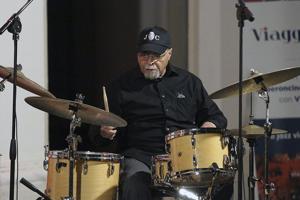 As legend has it, Miles Davis assembled a super group of jazz musicians in a New York studio and recorded a bunch of songs without retakes. They left Columbia's 30th Street Studio having no idea that their work would become…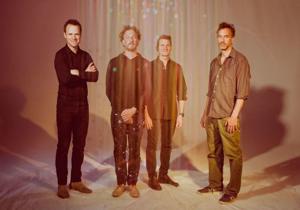 After 17 successful years in Newburyport, one of the region's largest outdoor events of the summer sails into its new home this weekend.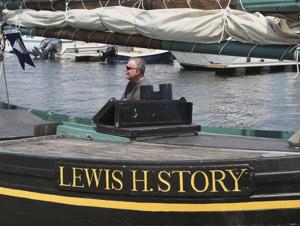 A unique fleet will assemble this weekend in Hawthorne Cove, where the 37th annual Antique & Classic Boat Festival is being held.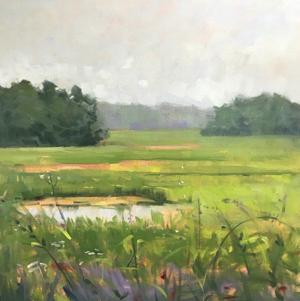 Rambling on
There is a certain mindless pleasure in the "Fallen" movies. Watching Gerard Butler muscle his way through increasingly preposterous obstacles as a Secret Service agent can be amusing and oddly transfixing at the same time. It's mass entertainment that makes…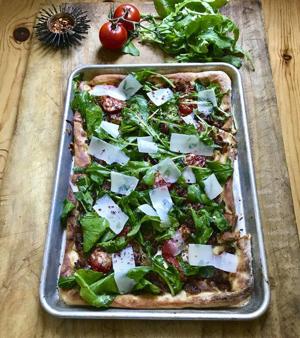 These three pizzas are truly a celebration of local bounty.  
The Daily News of Newburyport: Obituaries
Listings for Obituaries on The Daily News of Newburyport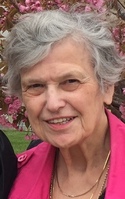 Dover, NH - Pauline (Polly) A. Roberts, born March 31, 1938, in Haverhill, passed quietly on Monday, August 12, 2019. She was the daughter of the late Harold S. and Alice E. (Goodwin) Roberts. After many years traversing the continent as a military wife, she returned to Haverhill, where she worked at the public library, first in the Children's Room and later in Special Collections. A tireless and civic-minded volunteer, Polly was involved in various community activities. She retired to Dover, NH, where she continued volunteering, most notably at the Dover Public Library. A graduate of Northern Essex Community College and Merrimack College, she had a love for genealogical research, and was eager to share her expertise with others. Polly will be remembered for having strong and vocal opinions, and a thoughtful and generous heart. Polly leaves her friends and family with a great supply of hand-crafted items, an abundance of plants and a trove of memories fondly referred to as Polly stories. Her presence will be greatly missed by her children, Jenifer Prince-Moughan and Rebekah PrinceBergeron, and her son-in-law, Tom Bergeron. As Gram, she is survived by her four grandchildren, whom she adored and championed in all their endeavors, Alex Moughan, Kate Bergeron, Sarah Moughan and Joe Bergeron. Other family members include her nephews, Jordi Roberts and Ian Roberts and a large number of cousins and friends. She was predeceased by her brother, John G. Roberts, her son-in-law, Michael Moughan and grandson, William Moughan. Polly has chosen that there be no formal services at this time. Her ashes will be spread in accordance to her wishes and a memorial celebration will be held at a later date, or in Polly's words, "Have a party!" In lieu of flowers, please make a memorial contribution to Planned Parenthood,www.weareplannedparenthoodaction.org or The Historical Society of Old Newbury, www.newburyhistory.org or to the charity of your choice. Assisting the family with arrangements is the Cremation Society of NH. To view Polly's Online Tribute, send condolences to the family, or for more information, visit www.csnh.com.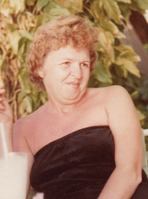 Merrimac - Gertrude M. "Gertie" (McCarron) Nicklas, 82, passed away at her home on Tuesday afternoon, August 20, 2019. She was surrounded by family and loved ones, following a long period of declining health. Gert was born in Haverhill on July 6, 1937 to Mr. and Mrs. Henry McCarron. She grew up in Haverhill and Merrimac, and she later attended Merrimac High School where she graduated in 1955. On January 26, 1963, Gertie married Thomas Nicklas at a ceremony in Newton, NH. She enjoyed traveling to Foxwoods and to warm climate destinations with her family and loved to attend family gatherings. She leaves behind her devoted husband of 56 years, Thomas; her children, Kevin Nicklas and his wife, Mary of Merrimac, Henry Nicklas of Merrimac, and Marianne O'Meara and her husband Bill of Uxbridge; her grandchildren, who will sorely miss her, Shawn and Jared Nicklas and Nicholas and Molly O'Meara; her sister, Jane and Bill Arivella and their daughter, Kristin of Salem, NH; along with extended family and many, many dear friends. Gert lived in Merrimac most of her life and is well known by the people in Town for her outspoken manner. She was a member of the Church of the Nativity in Merrimac, and was a big part of life in and around her home at Lake Attitash in Merrimac. She will be missed by many. The family would like to extend heartfelt thanks to her nurses for their unending care and dedication to Gertie. Relatives and friends are respectfully invited to attend her wake at Paul C. Rogers Family Funeral Home, 36 West Main Street, Merrimac, on Sunday, August 25, 2019 from 4 to 7 p.m. A Funeral Mass will be celebrated on Monday, August 26, 2019 at 10:30 a.m. at the Church of the Nativity of the Holy Redeemer Parish, 4 Green Street, Merrimac, followed by burial at Locust Grove Cemetery, Merrimac. In lieu of flowers, donations may be made to the Merrimack Valley Hospice, 360 Merrimack Street, Lawrence, MA 01843.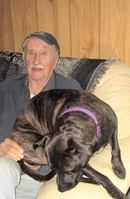 Amesbury - William Arthur Klien, age 93, lifelong resident of Amesbury, died in the comforting surroundings of his home and in the loving presence of his family early Wednesday morning, August 21, 2019. He was the devoted husband of the late C. Norma (Bertolini) Klien. Born in Newburyport October 12, 1925, he was one of four children of the late Joseph H. and Bernice M. (Rogers) Klien and was a graduate of Amesbury High School, Class of 1943. Two months after graduating from high school, "Bill" enlisted in the United States Navy on August 19, 1943, serving until his honorable discharge on April 26, 1946 with the rank of Gunner's Mate 2nd Class. He was the proud recipient of the World War II Victory Medal, the American Area Medal and the Asiatic-Pacific Medal with Bronze Star. Returning home after his Service to his Country, he worked for the Amesbury Water Department for 14 years, then began his twenty-plus years career at Western Electric/AT&T, where he was a layout tester. He created many lasting memories that will be forever cherished by his two daughters, Carol Cohen and Ann Schrempf both of Amesbury; three grandchildren, Maryanne Donahue, Jacob Cohen and Victoria Cohen; several great-grandchildren and great-great-grandchildren; his brother, Howard J. Klein and wife Dorothy, along with generations of nieces and nephews, extended family and dear friends. In addition to his wife and parents, he was predeceased by his sister, Ruth H. Klein, his brother, Paul A. Klein, his grandson, Alan Schrempf and great-great-grandson, Bentley Donahue. An hour of visitation will be held Tuesday, August 27, 2019 from 10 to 11 a.m. at the Highland Chapel of Paul C. Rogers Family Funeral Home, 2 Hillside Avenue, Amesbury. Burial will be private for the family. In lieu of flowers, kindly consider making a donation to the Merrimack Valley Hospice, 360 Merrimack Street, Lawrence, MA 01843.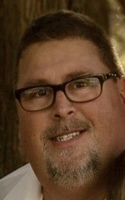 Haverhill, MA - Michael Peter Mamakos passed away on Monday August 19th after a courageous battle with cancer. Born in Amesbury, he had a passion for food and was happiest when he was cooking for those he cared for the most. Mike loved the beach and the ocean finding spending time there was calming to him. Mike was an accomplished plumber and respected Estimator and Project Manager. He was incredible proud of his two children and spending time with his family made him very happy. He truly loved spending time with his extended family and friends. Michael is survived by his parents, Peter and Anna (Janos) Mamakos, sister Catherine Mamakos and her partner Paul Johnson. Wife Kara (Stehlin) Mamakos, son James and daughter, Elianna. His in-laws James and Beverly Stehlin, brother-in-law, Kevin and wife, Sheila Stehlin-in-law Kelley & husband Brian Conley,his nieces and nephews, Devin Stehlin, Melissa and family, Evan Arnold and wife, Harriette, Brianna Conley, Derek Stehlin, Kelsey and Carly Brand Calling hours for Michael will be held on Thursday, August 29, 2019 from 4-7 p.m. at the E.V. Jutras & Sons Funeral Home 118 Friend St. in Amesbury.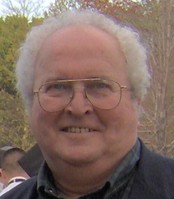 Merrimac, MA - Joseph (Joe) McKenna, 77, passed peacefully away at Anna Jacques Hospital surrounded by his loving family on Sunday, August 11, 2019. He was the beloved husband of Beryl Puddester-McKenna with whom he shared 29 years of happiness. Joe was born in Cambridge on July 2, 1942, to Curtis and Alice (Ryan) McKenna. He spent his early years in Cambridge graduating from Rindge Technical high School. Joe attended Northeastern University and Suffolk University where he obtained a MA in Business Administration. Joe worked as a Strategic Financial Manager for the Worldwide Logistics Organization at Digital, Compaq, and Hewlett Packard. He was a member of the Merrimac Finance Committee for a number of years. Joe will be remembered by all who knew him for his quick smile, sense of humor, his kindness to all living things and his generous heart. In addition to his wife, Joe is survived by his son Mark J. McKenna and his wife Carrice of Piedmont, Calif.; step-sons Matthew D. Farnsworth and his wife Heather of Billerica, Mark L. Farnsworth of Chelsea, daughter Lisa Andrews and her husband Eugene of Swampscott. Grandchildren Finnegan and Tucker McKenna, Ashley Freccero and partner April, Jamie and Logan Andrews; step-great-granddaughter Gabby and fur child Braveheart. Joe also leaves behind numerous relatives and friends here and in Canada. In addition to his parents, Joe was predeceased by his son Matthew J. McKenna; grandson Jace Andrews; and his brothers Jack, Robert, and Thomas. Relatives and friends are invited to attend A Celebration of Life on Saturday, August 24, 11 a.m., at the Merrimacport United Methodist Church, Corner of High Street and River Road, Merrimac, Mass. In lieu of flowers, donations may be made to the Merrimacport United Methodist Church, The Holy Redeemer Church, Green St., Merrimac, or the Merrimack River Feline Rescue Society, Salisbury.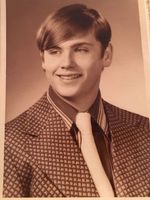 Byfield - Alan J. Pepin, 65, a lifelong resident of Byfield, passed away August 16, 2019, at the High Pointe Hospice House in Haverhill. Alan was born on July 31, 1954, in Lawrence, to the late Arthur G. Pepin Sr. and Eleanor (Rogers) Pepin. Alan worked as an agent for over 28 years with Delta Airlines and for five years at Sid Rogers Chair Factory in Georgetown. He was an avid sports enthusiast and especially enjoyed candlepin bowling and fishing. Alan loved the outdoors and always could be found farming. Alan was the beloved husband of the late Kathleen A. (Castine) Pepin and is survived by his siblings, Thomas G. Pepin and his wife Michelle of Ipswich, Paula A. Lees and her husband William of Methuen and Elizabeth B. McElroy and her husband Sean of Byfield; his aunt, Betty Rogers of Byfield; as well as his nieces and nephews. Alan was predeceased by his brother, Arthur G. Pepin Jr. Family and friends are kindly invited to Alan's Funeral Service on Saturday, August 24, at 10 a.m., in the Conte - Giamberardino Funeral Home, 14 Pleasant Street, Georgetown. Interment will follow at South Byfield Cemetery, Georgetown. Visitation will be held on Friday from 4 to 8 p.m. in the funeral home. For those who wish, Alan may be remembered through donations to St. Jude Children's Hospital, 501 St. Jude Place, Memphis, TN 38105 or The Byfield Fire Department, 44 Central Street, Byfield, MA 01922. Alan held a special place in his heart for the Toys For Tots Program and would like everyone to help out during the holiday season if able. For funeral home directions, florists or to share a memory of Alan with his family, please visit www.cgfuneralhomegeorgetown.com.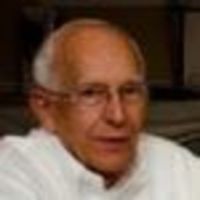 Rochester, NH - Roger A. Tessier, 78, of Rochester, died August 13, 2019, after a brief illness. Born in Manchester on July 29, 1941, he was the son of Emile and Albertine (Gabert) Tessier. He attended Amesbury High School and graduated from Northeastern University, with a bachelor's in Electrical Engineering in 1972. He also earned an A.M.E in Electrical Engineering from Lowell Technological Institute in 1966. As a youth, he earned the certification of Eagle Scout from the Boys Scouts of America. He was a dedicated and talented student earning numerous academic achievement awards even while working to support himself and his family members. Roger retired early to care for his father, he would eventually care for everyone. Prior to retirement, he had been employed as an electrical and mechanical engineer for many years. Roger will be remembered as a devoted brother and uncle who could always be depended on to support his family and his friends. Family members include his brothers, Raymond Tessier of Rochester, Gerry Tessier of Epping, Ernie Tessier of Amesbury; many nephews, nieces, great-nephews, great-nieces, and cousins. Calling hours at Lambert Funeral Home & Crematory, 1799 Elm St., corner of North St., will be Saturday from 9 to 11 a.m., followed by a service in the funeral home chapel. Burial will be in St. Augustin Cemetery. Donations may be made in his memory to the Boys Scouts of America, Seabrook Troop 0040, Care of Jason Jamvrin, 571 Holt Ave., Manchester, NH 03109. To send an online message of condolence, please go to www.lambertfuneralhome.com.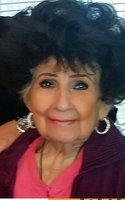 Amesbury, MA - Evelyn R. Small, age 90, passed away peacefully on Saturday, August 17, 2019, at Merrimack Valley Health Center in Amesbury, Mass., surrounded by her family. She was born in Boston to Lionel and Evelyn Malaguti. She graduated from Boston Catholic High School. She enjoyed working in both medical and real estate settings. She was the beloved wife of the late Robert E. Small, a retired Boston fire lieutenant. Loving mother of Maureen Foresteire of North Reading, Robert Small and wife Kathy of Amesbury, and Sheryle Favreau and husband Lionel of Fremont, N.H.; sister of the late Natalie Capen and Marlene Lawton. Also survived by many nieces, nephews, grandchildren; and great-grandchildren. Family and friends are invited to E.V. Jutras & Sons Funeral Home, 118 Friend St., Amesbury, MA from 4:30 to 6:30 p.m. on Tuesday, August 27, 2019.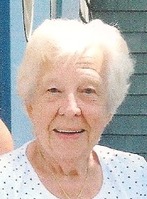 Salisbury - Janet Ivy (Wetherbee) Brown, 88, of Salisbury, passed peacefully on August 15, 2019. She was the beloved wife of Stanley Brown. She is survived by her son Nelson and his wife Diane formerly of Salisbury; her daughter Annis Dwan and her husband Bob of Newburyport; three grandchildren Stacey Robidoux, Travis Buswell, and Heather Dwan; as well as eight great-grandchildren. Janet loved life and shared her enthusiasm with everyone. She enjoyed dancing, poetry, camping, her animals and 45's was her card game. Janet resided at Brigham Health and Rehab Center, Newburyport, and her family would like to thank the staff there for the care given to her. This is one of her poems! A Little Mixed Up Just a line to say I'm Living That I'm not among the dead Tho I'm getting more forgetful And more mixed up in my head For sometimes I can't remember When I stand at the foot of the stairs If I'm going up for something Or if I've just come down from there And before the frig, so often My poor mind is filled with doubt Have I just put the food away Or did I come to take it out? And there are times when it's dark outside With my night cap on my head I don't know if I'm retiring Or just getting out of bed. So if it's my turn to write you There's no need of getting sore I may think that I have written And don't want to be a bore. So remember, I do love you And I wish that you were here But now it's nearly mail time So I must say goodbye, my dear Then I stood side the mailbox With my face so very red Instead of mailing you my letter I have opened it instead. At her request, services will be private with interment in Smithtown Cemetery, Seabrook, NH. Arrangements are by H.L. Farmer & Sons Funeral Homes and Cremation Service, Haverhill - Bradford. To share a memory please visit www.farmerfuneralhomes.com.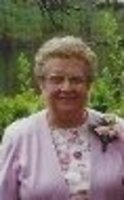 Haverhill, MA - Helen Pauline (Dollen) Perreault, 92, formerly of Amesbury, Mass., passed away on August 16, 2019, surrounded by her loving family at Holy Family Hospital in Haverhill, Mass., after a brief illness. She was born and lived many years in Amesbury and was the daughter of the late Chester and Bernice Dollen. She is the wife of Louis Phillip Perreault of Haverhill. She attended Amesbury schools and was a graduate of Amesbury High School class of 1945. She enjoyed working as a bookkeeper and office manager for many years with her husband at their Lawn and Garden Shop and later Tool and Die Machine Business. She was a longtime member of Holy Family Parish. She was a loving mother and grandmother and enjoyed spending time with family and friends as well as spending winters at her Florida home. In addition to her husband of 70 years, Louis Phillip Perreault of Haverhill, she leaves her sons Stephen M. Perreault and wife Janey of East Kingston, N.H., and Mark L. Perreault and his wife Lianah of Somersworth, N.H.; her daughter, Judith A. Mathieu and husband Donald of Danville, N.H.; two brothers, Fred Dollen of Florida, and Richard Dollen and his wife Bonnie of New Durham, N.H.; her grandchildren, Mark, Kelsea, Thatcher, Michael and Ann; and many nieces and nephews. She was predeceased by two brothers, Joseph, Edward; and three sisters, Mary, Dorothy and Ruth. ARRANGEMENTS: Her funeral Mass will be celebrated on Friday, August 23, 2019, at 10:30 a.m. at Holy Family Parish, 2 School Street, Amesbury, followed by burial in St. Joseph Cemetery. Arrangements are by the E.V. Jutras & Sons Funeral Home in Amesbury.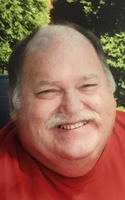 Amesbury, MA - Timothy D. Regis, age 67, died peacefully on July 21, 2019 in his home with family by his side. He was born May 11, 1952 in Ipswich, MA, the son of the late Clovis & Rita (Brouillet) Regis. After graduating from Amesbury High School in 1970, he married Bonnie Ackley and spent the next 8 years in the U.S. Air Force. After serving his country he returned to Amesbury to raise their four children. During his life he loved God and his family. He was an active member of the Market St. Baptist Church where he enjoyed attending Bible studies and singing. He also enjoyed camping, diving, fishing, boating, skeet shooting, and family adventures. In his retirement he enjoyed gardening and teaching his grandchildren about the outdoors. Besides his parents he is predeceased by his brothers Clovis, Ronald, and Brian Regis. He is survived by his wife of 48 years Bonnie (Ackley) Regis, and their four children, Jason and wife Kelly Regis, Heather and husband Oliver Wright, Caryn and husband Kevin Ahlstrom, and Aaron and wife Jeannette Regis. He is survived by 10 grandchildren, Christopher, Emma, & Adam Ahlstrom, Abigail & Molly Regis, Samuel & Alice Wright, and Adeline, Noah, & Clara Regis. He is survived by siblings Elaine and husband John Paden, David and wife Gale Regis, Nancy and husband John Royce, Scott and wife Rose Regis, MaryAnn Gulezian, Laura and husband Joe Lepore. In lieu of flowers, contributions may be sent to the Market St. Baptist Church "Member Care Fund". Funeral services for Tim will be held on Saturday August 24 at 11:00 am at the Market Street Baptist Church 37 Market St. in Amesbury, MA. Burial with military honors will follow in the Union Cemetery. Arrangements are by the E.V. Jutras & Sons Funeral Home in Amesbury.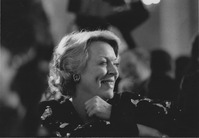 Newburyport - Carol Virginia Buckley, 80, of Newburyport, Massachusetts, passed away Sunday, August 11, after a brief illness. Carol was born to the late William and Aloise (Steiner) Buckley on November 12, 1938 in New York City. She was the tenth and youngest child of a prominent american political family. She attended the Noroton School, Convent of the Sacred Heart during her high school years and had an undergraduate degree and masters in social work from Marymount Manhattan College. Carol worked part-time as a writer and editor and also as an addiction counselor. She wrote one book, At the Still Point (Simon & Schuster, 1996), which is her memoir of her life as the youngest member of the Buckley clan. Carol grew up in Sharon, Connecticut and Camden, South Carolina. After residing in New York City and Sharon for many years, Carol moved to Newburyport, Massachusetts in 1993. Carol lived in many places but she considered Newburyport to be her home and it is where she spent her happiest years. Carol was quick-witted, generous, and kind. She was the best friend that anyone could possibly want and throughout her life, she loved, comforted, and assisted many less fortunate than herself. She was a beautiful writer and a good mother. She was a coffee addict. Carol is survived by five children: her son, Tom Charlton and his partner, Jayne Roepke; her daughter, Anne Charlton and her three children: Hunter, Read, and Sarah; her daughter Carol Ehreth, her husband Jeff Ehreth and their three children: Priscilla, Carol, and Emma; her stepdaughter Dawn Learsy and her sons, Otto, and Ezra; and her stepson, Serge Learsy, his wife, Lisa, and their two children, Ailish and Conor. Carol's second son, Willam Buckley Charlton, and son-in-law, Perry Stone predeceased her. Arrangements to be made at a later date and are under the direction of the Twomey, LeBlanc, & Conte Funeral Home 193 High St. Newburyport, MA 01950. In lieu of flowers, we ask that donations be made to the Sweet Paws Rescue Organization by mail at Sweet Paws Rescue, PO Box 752, Essex MA 01929, or online at https://www.sweetpawsrescue.org/donate. To offer online condolences please visit www.tlcfuneralhome.com.
Amesbury, MA - Reverend William Henry Curtis Ph.D., from Amesbury, Mass., passed away peacefully on Aug. 14, 2019, at Port Rehab in Newburyport after a brief illness. Born in Beverly, Mass., on Dec. 11, 1929, to Carl and Lydia (Hanks) Curtis, Bill was one of 11 children. In 1946 he joined the Army Air Corp/Army Air Force and worked up the ranks to Corporal. He went through basic training at Lackland AF base in San Antonio, Texas, and was stationed in St. Louis, Mo., and Nome, Alaska. While in the service Bill was a navigator and radio communications. He was a veteran of WWII. Though never saw combat, he enjoyed sharing stores of his time serving his country. After honorable discharge in 1950, he went to school on the GI bill, his curious nature and love for learning lasted his entire life. He received his B.S. in Biology and Chemistry from Boston University, master's in Science and Chemistry from Salem State College, Ph.D. degree in Pathology and Cytology from Columbia, as well as a Ph.D. in Holistic Studies. In 1954 he married Phyllis Ann Muldoon, as their family grew he continued his education and worked in hospital labs detecting cancer and teaching student Nurses at Lynn Hospital. He opened his own Cytology lab where he worked in cancer detection for many local doctors and invented a new way to collect specimens, the Cyto-cone which made it easier for patients and doctors. After moving to West Newbury in 1967, Bill was able to realize a lifelong dream and became a "gentleman farmer," he was determined to raise his children on a small farm, which instilled a lifelong work ethic in them. In the 1970s he embraced organic farming practices and the family raised their own food-truly farm to table. He took flying lessons at Plum Island airport to reconnect with his love of aviation-landing him the nickname, Wingman. He loved travel and especially his time in Eleuthra, Bahamas. Always a deeply spiritual man, in his 40s he felt a calling to go back to school for Theological studies and received a master's degree from Gordon Conwell Theological Seminary and was an Ordained Minister. He was the Pastor of the Rand Memorial Church in Seabrook, N.H., for several years and later in Hinsdale and Nottingham, N.H. In retirement, Bill kept busy researching his new passion, ancestry, which stayed with him for the rest of his life. He traveled to Salt Lake City to do research at the Family History Library, this led him to the discovery of the North Branch Cemetery in Antrim, N.H., where many of his kinfolk were laid to rest. In 1987 he reconnected with a former student, Ann Smith and they were soon married. They enjoyed 15 happy years until Ann's passing. Bill settled Amesbury, Mass., and lived independently in the Heritage Towers where he made many friends and was dearly loved. He was a regular at the Barking Dog and Hollow restaurants in Amesbury and could be seen riding his scooter all over town. He is survived by his seven children, Dianne Davis, Donna Woodsom and husband James, Jodie Curtis-Labbe, Peggy Twist, Allison Cohen and husband Scott, William R. Curtis and Richard W. Curtis. He also leaves 17 grandchildren; and nine great-grandchildren, with a couple more on the way. He is predeceased by his ex-wife Phyllis (Muldoon) Curtis and wife Ann Curtis. There will be a graveside ceremony at the North Branch Cemetery in Antrim, N.H., for family. In lieu of flowers, donations in his honor can be made to the Rand Memorial Church, 134 South Main Street, Seabrook, NH 03874. Arrangements are by Paul C. Rogers Family Funeral Home, 2 Hillside Avenue, Amesbury.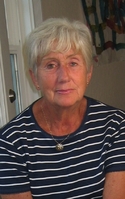 Seabrook, NH - Mary Louise Pace, 83, of Seabrook, died peacefully surrounded by her loving family on Friday, August 16, 2019, at Watson Fields in Dover. She was born in Lawrence, Mass., June 4, 1936, the daughter of the late Harry F. and Gabrielle (Claus) Leslie. Mary was raised in Lawrence, Mass., and graduated from Lawrence High School in 1953. She earned her associate degree at Burdett College in Boston, and then worked as a legal secretary for a few years. She met the love of her life Robert V. Pace on a train in 1955 and they were married on June 1, 1957. Mary and Bob spent their summers at Seabrook beach before making Seabrook their permanent home in1988. They traveled often and loved spending their winters in Naples, Fla. Mary was a devoted wife, mother, and grandmother. Family always came first and that was her main interest. She loved attending all the children's and grandchildren's athletic and school activities and providing for her family. She was an avid gardener and loved to follow the fortunes of the Boston sports teams. She was a superb cook and her many Sunday dinners of pasta and meatballs for the kids and their friends who just happened to stop by were legendary. In addition to her husband, she is survived by sons, Robert Pace, Jr. and his wife Valerie of Hampton, and Richard Pace and his wife Frances of Windsor, Conn.; daughter, Ann Marie Pace and her husband William Sullivan of Scotts Valley, Calif.; grandchildren, Michael and Christopher Pace, Thomas and Daniel Sullivan, Felicia Kubicki and Katelyn Ryan; great-grandson, Richard White; and several nieces and nephews. In addition to her parents, she was predeceased by her brother, Robert Leslie, Esq. Visiting hours will be held from 4 to 7 p.m., on Wednesday, August 21, 2019, in the Remick & Gendron Funeral Home-Crematory, 811 Lafayette Road, Hampton, NH 03842. A Mass of Christian Burial will be celebrated at 10 a.m. on Thursday, August 22, 2019, in St. Elizabeth Church, 1 Chelmsford Street, Seabrook Beach, NH 03874. Relatives and friends are respectfully invited. Interment will be private. In lieu of flowers, donations may be made to St. Elizabeth Church, 1 Chelmsford Street, Seabrook Beach, NH 03874. Please visit www.RemickGendron.com to view Mary's memorial website, sign her tribute wall or for directions.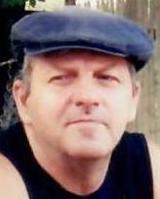 Hampton. NH - William A. Brown Sr., 71, of Hampton, N.H., passed away unexpectedly at home on Thursday, August 16, 2019. He was the devoted and loving husband of Rosemary (Teague) Brown with whom he shared 43 years of marriage. He was born on February 2, 1948, in Ipswich, Mass., son of Ruth E. (Kent) Brown and the late Richard H. Brown. Bill worked as a Machine Operator for most of his career at different companies. Bill was a devoted New England Patriots fan, enjoyed watching WWE and collecting coins. He will be remembered fondly for being a great husband, father, grandfather, and family man. Besides his wife and mother, he is survived by his five sons, Robert Brown of N.C., William A. Brown Jr., and his wife, Julie of Rollinsford, N.H., Christopher Brown of Farmington, N.H., Joshua Brown and his significant other, Jen-Nete Hudson both of Rochester, N.H., and Allen Brown and his fiancée, Amanda Genna both of Somersworth, N.H.; two daughters, Kim Snyder of Seabrook, N.H., and Lisa Pasakanskas of Hampton, N.H.; two sisters, Debbie Fratias of Newburyport and Tammy Peterson and her husband, Lyman of Haverhill; 29 grandchildren; six great-grandchildren; and many nieces and nephews. He was predeceased by his infant son, Richard; and his three brothers, and two sisters. Calling hours will be on Wednesday, August 21, 2019, from 4 to 7 p.m., at the F. S. Roberts & Son Funeral Home, 14 Independent Street, Rowley. To light a memorial candle or to leave condolences, please visit www.fsrobertsandson.com.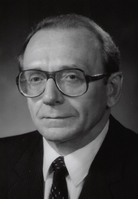 Ipswich - Vincent Anthony St. Onge, 85, husband of Joanne M. (Conkling) St.Onge of Choate Lane, died Tuesday morning, August 13, 2019 at the Sawtelle Hospice in Reading following a long illness. He was born in Cohoes, NY on October 17, 1933 son of the late Alphonse and Amelia (Langlais) St. Onge. Known as Vinny, Vince or Red to his many friends, Vincent spent two years in the Air Force and attended several colleges in earning a degree in electrical engineering (from Hudson Valley Institute of Technology) and ultimately earning a BS in Business from Merrimack College. He embarked on a long career in lighting where he rose to the rank of president of the Precision Materials Group at GTE Sylvania. He retired from Sylvania in 1995 after 38 years in the lighting industry. In recent years Vince and Joanne have given back for their good fortune and started a scholarship fund at Cohoes High School in his brother Francis' name. He also wrote his own life story and published it. 'Vince St. Onge: My Life' was written to commemorate his extraordinary life. He was active in sports in his youth (especially basketball) and an avid golfer in his later years, mostly playing at Salem Country Club. In addition to his wife Joanne of 62 years he is also survived by his two children, Frank M. St. Onge and his wife Jill, of Newburyport, Lori K. Hall and her husband Cameron of Fayetteville, NC; five grandchildren, Brooke, Drew, Jessica, Corey and Camden and four grandchildren, Zoccara, Ethan, Malachi and Vincent. He also leaves behind a treasure trove of friends, family and colleagues acquired over a life lived well. He was predeceased by his brother and only sibling, Francis St. Onge who died in 1955 in an accident while serving in the Army. His life will be celebrated with family and friends on Friday, October 18, at 11 to 2 at the Salem Country Club, 133 Forest Street in Peabody. Arrangements are under the direction of the Whittier-Porter Funeral Home of Ipswich. To leave a condolence please visit www.whittier-porter.com.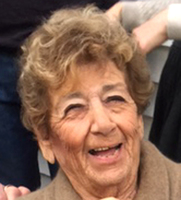 Haverhill - Lois Skaff, 92, passed away on Tuesday, August 13th at Cornerstone Assisted Living in Hampton, N.H. She was the beloved wife of the late Jerry Skaff, with whom she shared 60 years of marriage and mother of two sons, Andrew and William. Lois was born in Haverhill on June 16, 1927 to parents Samuel and Lena Karelitz and spent her entire life in Haverhill until recently residing at Cornerstone. A graduate of Haverhill High School and Fisher Junior College, Lois worked as a doctor's receptionist until meeting Jerry in 1952 and marrying in 1954. Her most important role was that of a loving, devoted wife, mother, grandmother and aunt. As an avid sports fan, Lois's family had season tickets to the Red Sox, Patriots and Celtics for decades; the Celtics being her favorite. She was an avid Mah Jongg player with her friends for over 50 years and a lifetime member of Temple Emanu-El in Haverhill. She is survived by her two sons, Andrew and his wife Jayne of Seabrook, NH; William and his wife Jody of Hampton, NH and three cherished grandchildren, Jesse, Sydney and Joel. She also, lovingly, leaves behind her niece Jo Ann Beauregard of Greenland, NH and nephews, Dr Robert Karelitz of Durham, NH and James Karelitz of Mashpee. Relatives and friends are invited to attend her Graveside Service on Sunday, August 18th at 11 a.m. in Children of Israel Cemetery, Route 110, Haverhill, MA. To leave an online condolence, story or message, please visit www.dracutfuneralhome.com.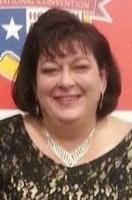 Beverly - Linda Ward (Davidson), 54, of Beverly Massachusetts, passed away on Sunday August 11th, after battling a terminal illness. Linda was born to the late William and Catherine (Robb) Davidson, September 3, 1964 in Lynn, Massachusetts. Linda graduated from Beverly High School in 1982 and went on to receive her LPN certification from The Chelsea Soldier's Home. Linda was survived by two children: Hannah Jean Gagnon, her husband Joseph and their daughter Abigail all of Rowley, MA, her son Joshua Warren, his wife Jenn and their two children; Hailey and Jacob all of Candia, NH; her two brothers: William Davidson his wife Leslie and their two daughters; Morgan and Ashlee of Beverly, and Brian Davidson. Linda spent the bulk of her career as a Pediatric Hospice Nurse. She loved to help others and would give you the shirt off her back, she is known for her cheery disposition and go getter attitude. She was an active member of the Auxiliary at the American Legion Post in Beverly. Linda is a Past District Director, Past Department President, she brought the Soldiers Wish to Massachusetts to raise a lot of money for local Veterans. Linda's favorite passed time was spending time with her family. She adored her children and grandchildren as well as their many accomplishments and bragged about them any time she could. Visiting hours will be held on Sunday August 18th from 11am - 1pm at Campbell Funeral Home, 525 Cabot Street, Beverly. A celebration of life will be held following at the American Legion, 3 Judson Street, Beverly. In lieu of flowers, Donations can made in Linda's name to Soldiers Wish. Information, directions and condolences at www.campbellfuneral.com